Active filters:
Clear all filters
39

casinos found based on your search.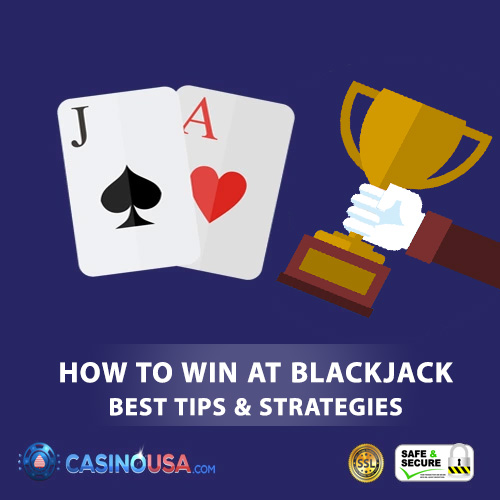 When talking about popular casino games, you need to mention blackjack — one of the highest-rated games. Players often opt for blackjack because of its straightforward nature.
Additionally, blackjack players know that they are playing against the house, which makes the potential win even sweeter. Apart from these, there are more reasons why blackjack is one of the best games to pick in a casino.
However, winning at blackjack can be a rare phenomenon. This article will help you understand the rules of the game and provide you with the best tips and strategies to help you achieve success.
By scrolling down, you will read about:
If you are the kind of player who prefers not to play against other players, blackjack is the game for you. Read more to find out which factors you need to pay attention to.
Short History of Blackjack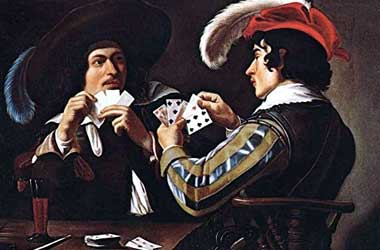 It is difficult to pinpoint where blackjack originated, but many experts believe it comes from France. Blackjack's history goes back to the 17th century and French casinos, where locals played a card game called vingt-et-un as depicted on Theodoor Rombouts, The Card Players (pictured).
However, that's not the only origin story about blackjack. There are written records that trace back to 16th century Spain. A Spanish writer Miguel de Cervantes wrote in a short story that the main characters were cheating at a game called veintiuna.
When translating both previously mentioned words to English, the game's literal meaning is twenty-one.
The name "blackjack" comes from the jack of spades and jack of clubs. In the 18th century, colonists brought the game to North America when various types of blackjack were popular. However, all those types are quite different from what we play today.
Popularity of Blackjack
There are a couple of reasons why blackjack has gained popularity throughout the last couple of centuries. One of the main reasons for blackjack's popularity is the fact that it's easy to play. Players usually learn the ropes pretty quickly — the goal of the game is to beat the dealer by getting as close as possible to 21, without going over that count.
Moreover, the game is fast-paced, which is why online casinos decided to add more options for playing blackjack — a lot of players opt for a quick round rather than long games.
If you think about it, every time you have visited a casino, whether land-based or online, it didn't take you long to find a seat at a blackjack table. Since the game is fast, you can quickly find an available spot. Additionally, there are different tables with different bet limits, which also helps.
Lastly, blackjack is a worldwide game. The rules are the same everywhere, which can't be said for many other card games. You can play blackjack in the US, Europe, Australia — anywhere you can think of — and the game will be the same everywhere.
Blackjack Tips
You shouldn't consider blackjack a safe bet only because it's the most player-friendly game in real money casinos. Indeed, blackjack has the lowest house edge out of all other games. However, in order to win, the player must know the rules and what they are doing at the table.
Since this is a game of skill, blackjack players need to be knowledgeable about the game and also be familiar with some blackjack tips. Let's take a look at the most useful tips by avid blackjack players.
Basic Playing Strategy
The basic playing strategy, or the optimal playing strategy, is the best way to play blackjack according to mathematicians. The higher the house edge, the smaller the chances for the player to win.
This strategy allows the player to minimize the house edge to less than 1% — only if the player uses this approach to play every hand. More on that later on.
Set Win Card Counting
Most blackjack players recommend beginners to avoid counting cards. Although it looks effortless on the movie screen, it will not significantly increase your chances of winning.
If you are not familiar with the system of counting cards, here's what you need to know — it allows you to know whether the next drawn card is going to be high or low.
Blackjack is a mathematical game, which means it's easy to win if you count cards. But almost all online casinos use RNG-based software, which makes card counting useless. The software immediately recognizes when the player is counting cards.
Land-based casinos are a bit different. If you're bold enough, you could try card counting, but we still do not recommend it. It could get you in a lot of trouble and most casinos will ban you from playing again if you get caught.
Liberal Playing Rules
Choose to play at tables with liberal playing rules — even if it means you will have to scout the tables for a while. Sit at a table where blackjack pays 3-2 and steer clear of the tables that pay 6-5.
Other liberal playing rules include blackjack tables where the dealer stands on soft 17. These tables allow the players to double down on any two cards, which is allowed after pair splitting. If the table allows for surrender, that's even better for the player.
Keep in mind that fewer decks are better. A blackjack table that uses a single or double deck will give the players higher chances of winning. Avoid tables that offer a six- or eight-deck game.
Conservative Playing Strategy
If you opt for the conservative strategy, which is also the safest one, you will win little by little. This is a great tip for beginners who don't want to bet a lot.
The basic idea behind the conservative strategy is to bet a bit more every time you win. The main idea is that wins and losses come in streaks. So, for example, if you lost five hands, you could win the next three.
Additional Helpful Tips
There aren't a lot of by-the-book tips for blackjack since it is one of the least complicated games to play in a casino. However, there are many simple and straight-to-the-point tips that could help you maximize your success rate while playing blackjack.
Go through them carefully.
Don't make the insurance wager; it's a sucker bet. In other words, if you have a blackjack and the dealer offers you even money — decline it.
Bet more when there are more high-value cards versus low-value cards in the unplayed deck of cards.
Avoid playing at tables with a continuous shuffling machine. CMTs shuffle cards after each round, which serves the casino more than the player because it results in more hands dealt every hour.
Decisions of other players and their cards do not affect your hand. Remember that you are playing against the dealer — not other players at the table.
Most importantly — quit while you're ahead. If you're on a winning streak, it's better to cash out than to risk it all by betting big. Be smart.
Top Blackjack Strategies
We already mentioned some strategies above, like the basic playing strategy. Note that there are many strategies you can opt for, but we will mention the most effective ones.
These strategies do not guarantee you will win, but they can be helpful if you're new at real money blackjack or you just need a helping hand.
Let's see what you can do to increase your chances of winning.

Always Split Aces and Eights
This is a simple and probably the best strategy to keep in mind — always split aces and eights. Some players don't split these two cards when the dealer's upcard is 9, 10, or ace — that's where they are wrong.
Players who do not split aces and eights think that it's unnecessary to bet more money when you split the cards. However, by playing two hands (by splitting the eights), you will start each hand with an eight — rather than starting one with a 16. The chances of winning are higher with two hands of eights than with one of 16.
Double Down on a Hard 11
If you're playing a single-deck game, you should always double down on a hard 11. In this game, the dealer must hit a soft 17. So, you must double down when the dealer hits an ace.
That means winning fewer hands overall when you double down, but also winning double when you hit.
Remember that it doesn't matter how many hands you lose — it matters how much money you end up with when you leave the table.
Do Not Split a Pair of Fives or Tens
It doesn't matter whether you have a pair of fives or a hard ten — it's the same thing. Keep in mind that the game will work to your advantage if you take one more card than split the fives and play two separate hands.
Also, keeping the tens as a twenty has higher odds than splitting them.
Hit a Hard 12 Against the Dealer's 2 or 3 Upcards
It may sound odd, but it works in the long run. Most players are afraid of getting a ten or a picture card, so they pull out when they hit 12. If you hit 12, only four cards can bust you: ten, jack, queen, and king. However, five cards can help you form a winning hand — five, six, seven, eight, or nine.
Ergo, we recommend hitting against the dealer's two or three upcards. Your chances of winning are higher if you hit than if you stand.
Blackjack Online
If you decide that online casinos are more convenient for you, you can still apply all the previously mentioned tips and strategies to your game of blackjack. Before you start playing in an online casino, don't forget to check whether it has been licensed by trustworthy authorities.
Note that playing online can get a bit overwhelming because you don't get the real feel of the game and it's easy to lose track of your money.
Here are some additional tips for playing blackjack online:
Decide on your budget before you sit at a table.
After finishing your bankroll, take a break. Exit the site, take a walk, drink something, and then log in again when you are ready.
Check the casino's terms and conditions before you join a game. Game conditions can vary, so you should find a casino with the lowest house edge.
Even though blackjack is a fast-paced game, don't sit at a table if you're in a hurry. If you are anxious for the game to finish and make ill-advised moves, you will probably end up losing.
If you're a beginner, choose a low-limit blackjack table — some casinos offer $1 starting bets.
Final Thoughts
Now that you have read the most useful tips for playing blackjack online, mobile and in land-based casinos, you only need to choose where to play. Hopefully, our strategies will give you the upper hand when it comes to blackjack — use them wisely.
Don't forget that these tips do not guarantee success but can significantly increase your chances of winning at a blackjack table.
FAQ
Is card counting illegal?
Card counting is not considered illegal. However, most casinos have the right to ban you from their establishment if you are caught counting cards.
What is the insurance at a live blackjack table?
The insurance bet, or "even money" option, is offered to the player when the dealer has an ace. The wager wins when the dealer has a blackjack and loses on other picture cards. We recommend not accepting the insurance bet because the house edge is usually 8% for this bet, which makes it one of the worst moves in blackjack.
Does the number of card decks affect the house edge?
Yes, it does. Fewer decks equal a lower house edge.
Is it better to play at a table with empty seats or a full one?
Both have pros and cons. However, we recommend full tables for beginners because it could reduce losses. Experienced players sometimes prefer to play at tables with empty seats to have control over the game.
About the Author