Active filters:
Clear all filters
22

casinos found based on your search.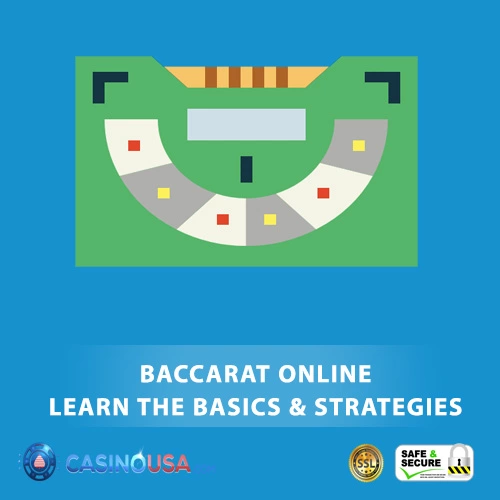 Baccarat is one of the oldest casino card games. Many are of the notion that baccarat is exclusively for high rollers. However, that is far from the truth.
At CasinoUSA.com we will steer you to the best online baccarat destinations meant for players of every budget. If you are new to the game, fear not. Here's a small guide to help you get off to a great start with James Bond's favourite game.
Otherwise if you are looking to play Real Money Baccarat jump straight to our expert guide from here to find the top online casinos in the US for Real Money.
Behind its elegant veneer, Baccarat is an easy game to play and offers some of the best odds.
To begin with, you ought to remember that it is a game of luck although a bit of skill does make one a better player. It's like betting on a colour in roulette or spinning the reel in a slot or even getting to 21 in blackjack but if you bet consistently and evenly, you can expect to stretch your bankroll.
Before we begin with the basics, it is important to be aware that Baccarat offers the best odds in the house and an equal chance of winning. It's a simple card game with a low house edge, which makes it one of the easiest games to rake in a tidy sum.
Online Baccarat Basics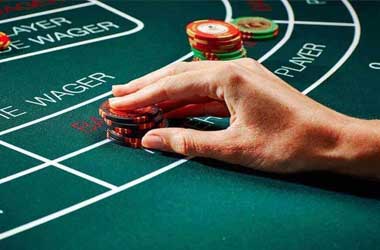 Baccarat involves a dealer or banker, and two 'punters' or players. A game has three possible outcomes, either the player wins, the banker wins, or the game is a tie. The objective is bet on which of the two hands will come closest to or equal to 9. You will need to beat the banker's hand to win the jackpot.
Play begins by deciding on which hand to bet on – the player, banker or a tie.
After you place a bet the cards are dealt. The player is the first to be dealt a card followed by the banker. Depending on the starting total the player or banker will need to draw one more card. The card that comes closest to 9 wins.
For example, if a 5 and 7 is drawn, 7 wins. Face cards such as Jacks, Queens and Kings, and 10s are worth zero. Aces are worth 1. If the addition of the two cards is double digits then the first digit is dropped. For example, if two 8s are drawn equalling 16, then the 1 is dropped for a total of six.
Players or bankers may draw a third card in certain situations. A player may draw a third card if the total of is zero-five. The banker pays out the winnings to those who bet on the winning hand, which attracts a 5% commission.
Our experts suggest that you remember these points to improve your chances of winning in online baccarat.
A player's and banker's hand is dealt.
Each hand has two cards.
The hand closest to 9 wins.
Cards 2 to 9 are known as pip cards and are worth their face value
Aces count as 1
10s and kings, queens, and jacks along with the suits (spades, clubs, hearts, diamonds) are not worth anything
Betting on the banker's hand offers the best odds of 1.06%.
The chance of a tie in baccarat is rare. The odds against one of the players winning are much higher so you would only be wasting your money of a tie.
Begin betting with small amounts and if luck is on your side you could gradually increase the amount.
Online Baccarat Strategy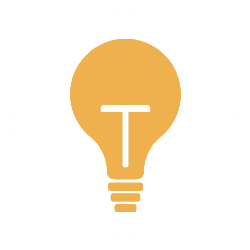 The double down strategy is one of the most popular winning strategies that have stood the test of time. Make sure to pick the player hand and double your last best if you lose and the banker wins.
For example, if you bet $20 on the player hand and lose, then your next bet should be $40. The objective behind this is to make sure you get $40 if you win plus your $40 bet. Effectively, you have lost $20 in the first hand and won $20 on the second hand, which puts you $20 in the green. You can use this same strategy for a while. If you lose $20 on the first hand and $40 on the second hand, make sure to bet double on the next hand. The law of averages will finally catch up and you can cover your losses and win some as well.
Make sure to keep a close eye on table limits since some casinos put a limit on the maximum bet. There are several online baccarat casinos that don't have any restrictions on the maximum bet. In addition, only use the double down strategy if you have the bankroll.
Now that you are acquainted with the game it's probably time to head straight to one of the casinos listed right here at CasinoUSA.com.
Online Baccarat FAQ
If you're new to Baccarat yourself and are in need of some help, check out the following answers to the most common questions about this classic card game:
Does the Banker Hand Have Better Odds?
Due to being the more favourable hand, the banker hand is often believed to be the more profitable hand. However, this is a false belief as both the banker and the player hand have a 1to1 payout. The main difference between the two is that the banker hand is statistically more advantageous to the player in the long run.
Baccarat or Blackjack – What game has Better Odds?
Odds wise, the theoretical return to player is in favour of Blackjack. Namely, the theoretical Blackjack house edge of 0.5% is the best one around, with some liberal games even allowing it to be taken down to as low as 0.28%. Baccarat, on the other hand, has a house edge of 1.06% to 14.36%, depending on the hands you play. However, keep in mind that the house edge is calculated over time and that it can vary wildly according to your skills. For example, if you're a bad Blackjack player, hoping that you'll stay close to that 0.5% house edge is a bit unrealistic. That's why strategies are given such emphasis in Blackjack games.
What are the Best Bets in Baccarat?
The best bet to make in a Baccarat game is the banker bet. With an eight-deck game, this bet has a house edge that's as low as 1.06%, which is much better than many other casino games. The player bet, on the other hand, has a house edge of 1.24%, while the worst bet is the tie bet, which has a house edge of 14.36%, but also the best odds (8 to 1).
Can you Detect Patterns?
Some players firmly believe that they can detect when a natural hand (a two-card hand totalling nine or eight) happens, thus allowing them to increase their wager and turn more profits. However, this is a big myth, as Baccarat is mainly a game of chance. This myth is especially illogical in online casinos, where random number generators determine the outcomes.
Is Online Baccarat Rigged?
Online casinos use Random Number Generators (RNG) which produce countless random card combinations. This way, no hand in Baccarat will depend on previous outcomes or resemble any previous scenario. The idea that an online casino rigs its games is entirely false in the case of licensed casinos. To obtain a casino license, the licensing authority will inspect the RNG to ensure no interference is made from the casino's side. That's why you are always advised to play at licensed casinos.
Can You Count Cards in Baccarat? Will it Help You?
First of all, card counting is virtually impossible in online casinos, as they use a random number generator to produce card combinations. And secondly, unlike Blackjack, where card counting can be used to make strategic choices that can bring you more money, Baccarat is not a game where card counting can help bring profitable returns. With Baccarat you have no saying as to whether you want a card or not, but the only thing you can really do is make estimates as to which hand will win. And while removing cards does change the odds, even in the most perfect of conditions this won't bring any significant advantage to you.
How Many Decks of Cards are used in Baccarat?
The standard game of Baccarat uses eight decks, but there are also mini-Baccarat versions which use 6 decks. However, these are rarer in online casinos.
What are the Odds of a Tie in Baccarat?
Normally, since it's the most lucrative bet in a game of Baccarat, the tie bet is also the most statistically disadvantageous, as the probability of a hand resulting in a tie is 9.53%. And although this might not sound too bad to you for an 8/1 or 9/1 bet, try to keep in mind that the house edge on a tie bet is near to 15%, which makes betting on this hand the worst move in a Baccarat game.
Is Baccarat Profitable?
Like with most casino games, whether you find Baccarat profitable depends on your personal views. Statistically speaking, the banker hand wins about 50.38% of the time and has one of the lowest house edges from all casino games – 1.06%. Whether you feel this is profitable or not is entirely up to you.
Is there a Best Baccarat System?
There are many people who claim they have a sure system for beating Baccarat. However, if this was true, everybody would have been busy making money, especially with such a simple game. Still, this is not to say that systems can't bring you any profits, but the truth is that no Baccarat system will be a 100% effective way of making money.
About the Author