Active filters:
Clear all filters
41

casinos found based on your search.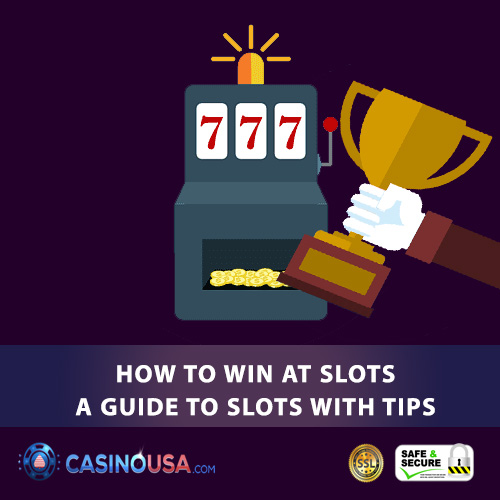 There's no doubt that slots are the most popular casino games ever invented. When you enter a land-based casino room, you will see hundreds of different slot machines scattered around the establishment. The same goes for online casinos. Once you go to a given site's library of games, as much as 90% of it will consist of slot titles.
There are many reasons as to why real money slot games are so popular, but it's mostly the fact that they are so easy to play and offer the biggest jackpots out of all games.
Landing a jackpot in a slot game is no easy task. You have to connect a specific set of symbols on a payline in order to trigger the big win. The chances of that happening are almost astronomical but not impossible.
Like most other virtual casino games, slots are based on a Random Number Generator (RNG). That means the outcome of every spin is random and you can't figure out the pattern of the spins simply because there isn't one.
Therefore, any slot is a pure game of chance. You either get lucky or you don't. Does that mean there are no strategies that can help you win a jackpot while playing slot games? Well, not exactly.
This detailed article will give you some basic tips and teach you how to increase your chances of winning at slots. More specifically, I will tell you how to choose the right games, what to pay attention to, and what sort of games to avoid.
In short, here are some of the things you will learn while reading the following text:
How Do Slots Work?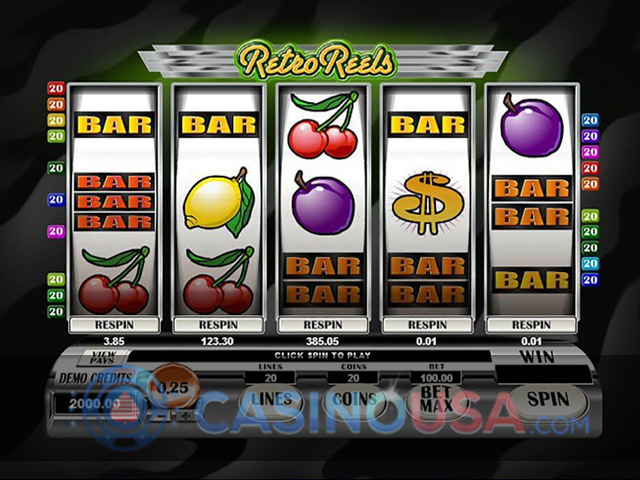 Slots usually consist of five reels and three rows (pictured), although there are some games that diverge from this layout.
The reels are filled with different kinds of symbols, and the goal of the game is to connect identical symbols in a specific order. Each symbol has its value — the more valuable the symbols, the bigger the reward when you connect them the right way.
As I mentioned earlier, the outcome of each spin is decided by a random number generator, or RNG, for short.
As the name suggests, the RNG makes sure that the spins are random and don't include any patterns. All the players can do is deciding how much they want to bet. The rest is up to chance.
What Is RTP in Slots?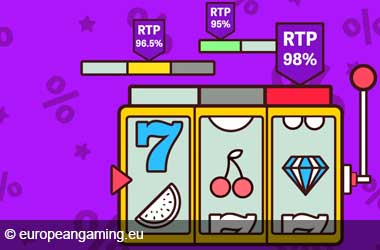 RTP stands for Return to Player. It's a number that suggests what percentage of invested money the player can expect to get back.
Let's say that the RTP of a given slot is 96%, which is about the industry average. That means that if a player wagers $100, they can expect to end up with $96 in their balance over a certain number of spins.
RTP is always going to be under 100% because it ensures the casino makes a profit in the long run. Other casino games also have RTPs. For example, RTP for European roulette is 97.3%.
However, slot RTPs can vary from one game to another simply because different titles have different rules and reward systems.
Naturally, a bigger RTP means a higher chance of winning over an extended period. Nevertheless, you should know that slot RTPs are usually calculated over millions of spins. Also, since the games have an almost limitless number of combinations, the number is not always accurate.
In other words, the chance of winning in slots is not mathematically solvable like in blackjack or roulette, so you shouldn't rely on the RTP too much.
Importance of Hit Frequency and Volatility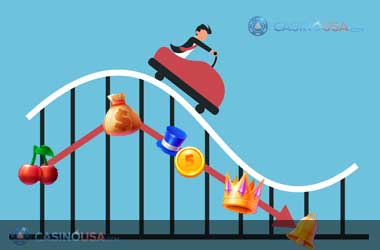 If you've researched the mechanics of slots before, you might have read something about how each game can have different volatility and hit frequency. These technical terms might be hard to wrap your head around if you're a beginner player, but I'll try to explain them in the simplest way possible.
Hit frequency suggests how often a given slot forms a winning combination. While playing different games, you might have noticed that some slots hit more winning spins than others.
However, higher hit frequency does not necessarily mean higher payouts. When connected on a payline, some low-tier symbols may actually pay less than what you've wagered. For example, you can place $1 on a spin, but the winning combination only gives you $0.60 back.
This will still technically count as a winning spin according to hit frequency, even though you actually lost money.
On the other hand, volatility refers to how often a slot pays out in correlation with the size of the reward. In that sense, all titles can be divided into low volatility and high volatility slots, although some slot experts add medium volatility too.
If you're playing a high volatility slot, you can experience long losing streaks but then get a massive reward with a single winning spin. Contrariwise, titles with low volatility pay more frequently but you can expect the rewards to be much smaller.
Should You Play Slots with Progressive Jackpots?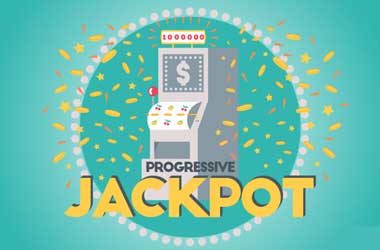 All slot games have jackpots — the maximum amount of money you can win with a single spin. However, there are two kinds of jackpots in slots — fixed and progressive.
A fixed jackpot means the size of the jackpot is always going to be predetermined (for example, 5,000x your wager). You connect the most valuable symbols across the board and the reward is yours.
On the other hand, the size of a progressive jackpot can increase indefinitely until someone wins it.
Namely, all wagers placed on a single progressive title go to a community pot. The pot increases until someone makes the best possible winning combination, after which it resets back to zero.
Because of this system, progressive jackpots can rise to be worth tens of millions of dollars, especially when it comes to some of the more popular titles. However, there's a catch.
In order to be eligible for a progressive jackpot, you must wager the maximum number of coins on every spin. In other words, you can win big, but only if you risk a lot.
So, are progressive jackpots worth it? Well, that depends on what kind of player you are. If you consider yourself a high-risk-high-reward type of gambler, these kinds of slots are definitely for you.
However, if you don't like betting a lot and you're satisfied with smaller payouts, you should probably stick to fixed jackpot games instead.
How to Win at Slots: 6 Tips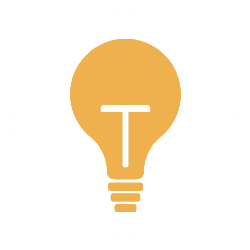 Taking into consideration everything that I've discussed so far, you should probably assume by now that there are no effective strategies that can help you win while playing slots.
Unlike blackjack and poker where you can use math to lower the house edge, slots are purely games of chance. Some titles pay more than others, but they are always programmed in a way that the casino comes out on top. Sure, you can sometimes get lucky and win big, but most of the time, you are going to find yourself on the short end of the stick.
However, not all hope is lost. You can still use some tips and at least minimize your risk while playing these games, which is exactly what I'm going to talk about next.
Here are the top 6 tips about winning at slots!

Carefully Choose a Casino Site and Software Provider
This basic tip applies to all gambling games — not just slots. Namely, there are plenty of fraudulent casino sites out there whose only goal is to scam you.
Make sure to choose websites that are licensed by official regulatory bodies such as the UKGC, MGA, Gibraltar, Curacao, Isle of Man, and others. Check some of my other pages to find the best and most trusted online casino operators.
The games themselves need to be fair as well. That's why you should only select titles from reputable software providers like NetEnt, Microgaming, Play'n Go, and other big names in the industry.
Higher Denomination Usually Means Higher Payback
Beginner players often go for games that allow them to bet the smallest amount of money possible. However, it often happens that titles with higher coin denominations have higher payback as well.
Risking a little bit more can go a long way if the game has a higher RTP. As I've discussed earlier, RTP doesn't guarantee anything, but it's certainly something worth considering before you start playing a game.
Always Play Within Your Budget
As someone who has spent a lot of time playing slots, I understand how frustrating they can be. A losing streak can easily make you spiteful and hungry to get back in the win column. However, betting more than you initially decided rarely pays off.
Always stick to your bankroll and never go over the budget. Just like all gambling games, slots can be a bit addictive, so try to keep your head cool and your money safe.
Take Advantage of Bonus Games
Almost all modern slots have bonus rounds that unlock after you land a few scatter symbols in a single spin. Most of these bonus games come in the form of free spins that allow you to increase your balance without placing a wager.
Check the game's bonus features before playing it for real money. See how rewarding they can be and whether they can form potentially massive combos. Again, this is something the game's volatility can tell you a lot about.
Take Advantage of Casino Bonuses
Many online casinos offer player bonuses that relate to their collection of slots. Just like slots, certain bonuses are more rewarding than others. Gun for operators that give out free spins for their most popular slot titles.
This way, you can start playing a given slot with an advantage and increase your balance before risking your own money. However, be careful — all casino bonuses come with wagering requirements that prevent you from cashing out your winnings right away.
Take Advantage of Casino Bonuses
Before you commit to a certain slot title, check if you can play it for free first. This will give you some time to practice and get acquainted with the game.
Moreover, you will decide whether you like the game or not. Even though you will be playing for the rewards, there are some other factors to consider, like the game's pace, theme, graphics, music, and other stuff that can make your gameplay experience more enjoyable.
Final Thoughts
Slots are the most potentially rewarding gambling games. However, only a handful of players are lucky enough to pick up big jackpots.
The tips I provided in this article might not guarantee you a win, but you will at least know how and where to play the games in order to minimize your risks.
The most important thing to remember is to have fun. If it's not your lucky day, so be it.
FAQ
What are the most rewarding slot games?
In theory, the most rewarding slots are the ones in which the RTP (Return to Player) percentage is the highest. However, this number is calculated over millions of spins, so it's not always representative of the true odds. On average, the RTP of slots is around 96%.
How do you pick a winning slot?
All slots come with random number generators. Therefore, the outcome will always be unpredictable and there are no titles that will let you win constantly.
What's the biggest slot jackpot?
Progressive slots hide the biggest jackpots. Due to their community pot system, these jackpots can potentially be worth tens of millions of dollars.
What's the maximum bet you can make on a slot game?
The maximum bet depends on the title you're playing. Almost every slot allows you to choose the size of your coins and the number of coins you want to wager.
Can slots be played on mobile devices?
Yes, there are plenty of top online casino sites that have mobile-friendly platforms through which you can play popular slot titles.
About the Author