Active filters:
Clear all filters
30

casinos found based on your search.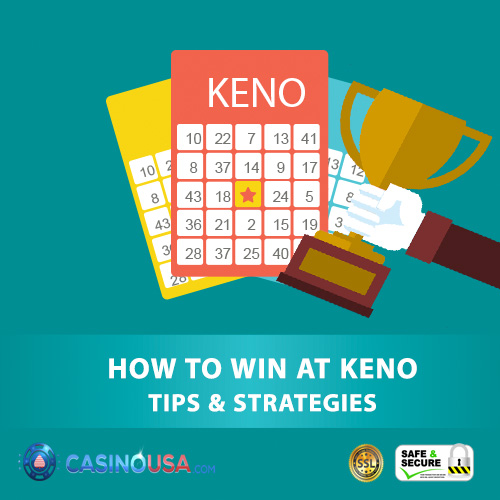 Online keno is a game that is often overlooked by gamblers who play games in online casinos. One of the reasons is that this game of chance is often listed under the "other" category, far away from slots, table and card games.
However, many people still enjoy actively playing keno, as it is a simple and easy game to play, with the possibility to win nice cash prizes if you're lucky.
That's why I decided to introduce you to the game of online keno and help you understand how the game works and how to maximize your success while playing it.
In this article, you'll have an opportunity to learn the following things:
If keno seems like a game you could enjoy, make sure to read this article carefully in order to find out more about it.
The Brief History of Keno – How Keno Machines Changed the Gambling World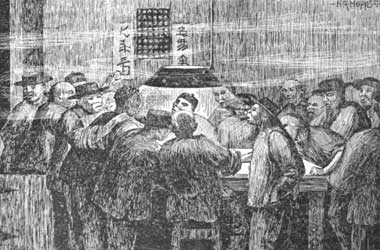 Before keno was on the web, it was on the land. In fact, this game goes a long time, and many believe that it originated hundreds of years ago in China, although the name keno is probably of Latin or French origin.
According to a legend, the Chinese loved playing keno so much that the money earned from the game was used to fund the building of the Great Wall of China. This, however, remains just a legend, since the concept of using lottery income for funding state projects was not really a thing before the 19th century.
What seems like a more likely legend is the one that says that carrier pigeons carried keno results to villagers in remote areas who wanted to play the game.
The game was brought to the West by Chinese immigrants in the 19th century. Since then, its popularity grew exponentially, and keno became a part of the standard offer of many casinos.
At one point, keno machines were created. These were basically the same as slot or video poker machines, except that players were able to choose from several keno variations.
But why were these machines actually important? Well, they actually automatized a lot of processes related to the game and were among the first instances of electronic keno. Moreover, they were also the main source of inspiration for the creation of the first keno game on the web.
Now that you know the brief history of how online keno came to be, let's see what you should do when playing this game to improve your chances, shall we? Read on!
Keno Tips – How to Improve Your Keno Experience?
Before we begin, let's get one thing straight right away — keno is purely game of chance, meaning there are no underlying strategies that you can use in order to increase your chances of winning. Nevertheless, there are a couple of things that you need to take into account, as they can definitely help you improve your overall experience of keno and make it more enjoyable. Let's take a look at them.
Choose a Casino with Good Payouts
The most important thing to understand is that some casinos that offer keno are better than others. Simply put, some of them offer better overall payouts, and you want to register on those offering the highest possible keno payouts.
That's why I made a list of popular keno casinos. Therefore, make sure to examine them all carefully and understand what types of keno games you can play at them. More importantly, make sure to compare their payouts to each other.
However, having a good payout is not the only thing you should take into account when choosing a casino for keno. You should also make sure that the casino is safe, secure, and reliable. One of the ways to check that is to search for their licenses and check their validity.
Ultimately, some casinos offer better keno options than others in terms of the overall gameplay quality, so make sure to aim at those that provide immersive keno experience.
Start Your Online Keno Journey by Playing for Free
One thing you should understand is that you can play keno completely for free once you sign up on an online casino platform. As a matter of fact, online casinos allow you to play most of their games completely for free.
These free variations are identical to the paid ones, except that you'll be using fake money and receive fake prizes. Sure, that doesn't sound like much fun at first, but it's a great way to get the best out of a game.
Simply put, by playing keno games for free before playing real-money keno, you'll gain insight into the available keno games. Moreover, you'll have an opportunity to explore all the available options and even test various keno variations.
Always Stick to 4 to 8 Numbers
The problem with keno is that you have an option to choose up to 20 numbers in some variants. This means you can also choose less than that.
The mistake that many keno beginners make is that they believe that the more numbers they choose, the better the chances are for winning in keno. That's definitely the right approach, as more numbers mean more opportunities to guess some of them right.
However, what many often overlook is the fact that payouts change depending on how many figures you choose.
Simply put, if you select five numbers in total and you get all five of them right, you'll receive a payment of 50 to 1. That's great, but also less likely to happen than getting five numbers right after you select 10 figures. In the second case, the payment is only 3:1.
That's why it's important to take keno odds and payouts into account when playing this game, and I'll discuss those by the end of this article.
The bottom line is that, in order to go with the optimal strategy, you need to choose between 4 and 8 numbers per round in 80-number keno.
Make sure to take into account that the maximum number of figures you can choose differs in some keno games. For example, some games allow choosing up to 10 numbers, some allow 15, and many allow up to 20 numbers. The amount of numbers to choose from is not always 80, so you should see what the optimal number of them is for each particular game.
Choose Consecutive Numbers
The keno uses a random number generator and there are no rules as to what numbers you need to choose to win in the game. However, many professionals believe that choosing consecutive numbers rather than picking random ones is a better way to go in this game. Luckily, you can always play free keno before playing for real money, so there's an opportunity for you to see whether this works for you.
Choose Cold Numbers
Another approach that is also considered right by some professional players is to always bet on the cold numbers. They are the numbers that haven't been chosen for some time and "got cold." The unwritten rule is that the cold numbers are more likely to be drawn than the hot ones. However, I'll have to say that this is also a luck-based tip rather than the one based on maths. Yet, it still works for many keno players up to a certain extent.
Keno Winning Strategy – Is There Such a Thing?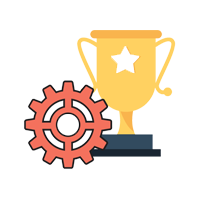 There are no strategies you can use when playing this game of chance in order to improve your odds. The tips I discussed above are just some things you should take into account, but you should also be aware that it all comes down to your luck in the end — you either have it or not.
However, there's another level of playing this game that you need to pay attention to, and that's bankroll management.
Just like any other casino game, keno requires you to make a bet before you start playing.
The key question here is — when to stop playing? How much money should you invest in playing keno?
This actually requires a bit longer discussion. However, the general idea is to always have a final budget for a certain period of time and not go over it. The amount you should use for playing the game depends on many factors, but the main one is your income.
Therefore, your keno budget shouldn't affect your daily life in any way. Simply put, it should be an amount you are willing to spend on entertainment. In better words, it should be an amount you're willing to lose and not feel sorry. As soon as you go over that amount, it's game over for you.
The other important thing you need to determine is how much money you're willing to win during a single session of keno. Face it — there will be good days when the lady luck will be by your side. However, she will not be there always, so if you're on a winning streak, it can turn into a losing streak at any time. That's why it's important to set an upper cap to your winnings and stick to it as much as possible.
If there's no upper cap then, at one point, you'll probably start losing all you've won.
Keno Odds vs Keno Payouts – What to Take Into Account?
The list of odds in keno is quite long. First of all, you need to take into account that odds do not improve if you select more numbers. Moreover, you also must know that, even if you select 20 numbers, you don't have to guess all of them correctly to get a prize.
If that were the case, it would be easy to explain how final odds are calculated. However, since you still get the prize for guessing at least some of the numbers, this means that you need to understand the basics of combinatorics in order to calculate them.
The good news is that the majority of keno machines and games in online casinos come with a sort of paytable that you can refer to in order to see how much money you could potentially win. Therefore, instead of learning how to calculate odds and payouts, you should test the game for free and see how it works with fake money. Once you start gaining insight into how that particular game of keno works, you can consider switching for real money and making a bet for real.
FAQ
Most Common Keno Numbers
If you take into account all keno rounds ever played, you should get the statistics that all numbers were drawn pretty much the same number of times. In reality, some numbers were more common than others. For example, a New Zealand keno site calculated that the number 27 is the most common one, as it was drawn 25.74% of the time. On the other hand, the least drawn number was 17 which was drawn 23.7% of the time. You may notice that these statistics don't tell you much, but they do differ a bit. Yet, you should carefully approach these statistics and understand that every new round of keno gives an equal chance to all numbers.
Is It Possible to Predict Keno Numbers?
It's not possible to make predictions in keno, as every new round of this game is random and unpredictable. What's possible is to stick to some of the bankroll management strategies and tips about the game that I mentioned in this article.
Is There a Cheat Sheet for Keno?
There are no official cheat sheets for this game since there are no strategies that directly relate to improving the overall results. However, you can always pay attention to the odds and payouts in keno and use them as the starting point to your keno journey.
About the Author