Active filters:
Casino Games:
Andar Bahar
Clear all filters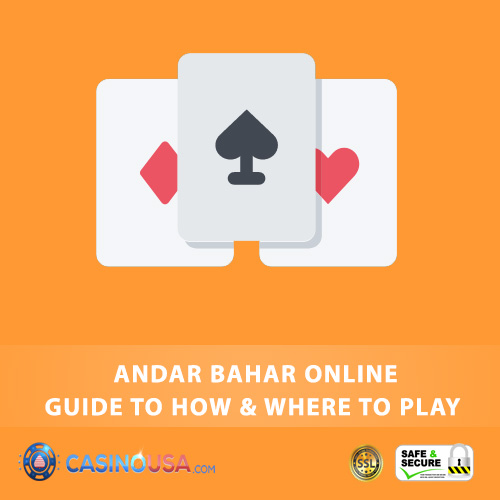 When talking about gambling games played with cards, people usually think about poker, blackjack, baccarat or any variation of those three. But have you heard of Andar Bahar?
We will take the liberty to assume that you did, but you still don't know how this game is played or even where to play it.
If that is the case, you've found just the right page. This article will tell you everything you need to know about this Indian card game while also sharing information on where you can play it online.
Let's start, shall we?
Top Andar Bahar Online Casinos
As we already mentioned, Andar Bahar is not a very popular game, at least not at this moment. Most casino sites you visit will only have blackjack, baccarat, roulette, craps and poker in their collection of table games. Nevertheless, the popularity of Andar Bahar is on the rise, and several renowned online operators have even started to offer it in live dealer form.
Check out our list below and start playing today!
We have browsed many respected casino sites to find the best ones featuring Andar Bahar. If you choose to join one of these sites, you will be greeted with excellent welcome bonuses, get a chance to play modern games, use convenient payment methods and more.
What Is Andar Bahar?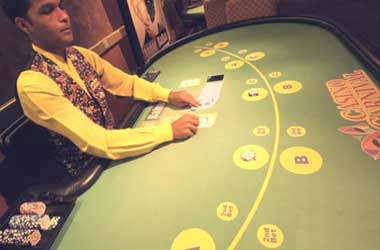 Andar Bahar is a simple card betting game that originated in the villages of India. Its exact origins are not known, but some claim that it was first played in Bangalore. Andar Bahar translates to Inside Outside, which basically describes how the game works.
This is a relatively new game in the casino world, so don't expect to see it pop on many casino sites or even land-based casinos. Nevertheless, a few casino operators have picked up on the rising popularity of Andar Bahar and are starting to offer it alongside their other popular games.
Andar Bahar is a straightforward game. If we were to compare it to other casino card games, we would say that it's most similar to baccarat, but it's important to note that Andar Bahar is a unique game with its own set of rules, payouts, and side bets.
You don't need to be an expert to play Andar Bahar. The game is entirely luck-based, and you won't have any control over the cards. Instead, you just need to bet. In other words, this is a guessing game that lets you predict which cards will be dealt and where.
How to Start Playing Live Andar Bahar for Real Money
If you don't have much experience with online casinos, we're happy to let you in on how everything works. Follow our step-by-step guide below, and you'll start playing Andar Bahar in minutes!
Choose a Quality Casino Site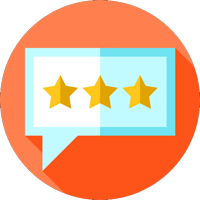 First, you will need to find a legal and trusted casino website that features Andar Bahar.
We've made this first step easy for you since we already embedded a list of reputable casino operators that, apart from offering Andar Bahar games, have amazing bonuses and other features that will make your gaming experience enjoyable.
Register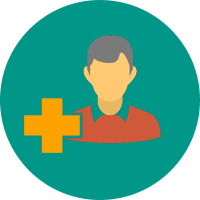 Once you've made your choice, head over to that casino site, and create your account. There will be a Register or Sign Up button in one of the corners to direct you to the casino's registration form.
Fill out the form with requested details that might include your name, email address, date of birth, and more.
Once you do all of that, follow the casino's instructions on how to activate your account. It should all take just a few minutes.
Deposit and Claim the Bonus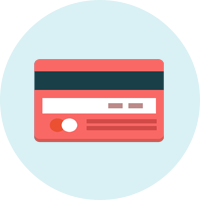 Now that you have an active account, you can start depositing money into it. Head over to the casino's cashier page and select one of the available banking options (credit cards, e-wallets, bank transfer, crypto etc.).
Input the deposit amount and make sure to tick the bonus box confirming that you want to use the casino's welcome bonus. Make sure to follow the rules regarding minimum and maximum deposit limits. The money should go through almost instantly.
Find Andar Bahar
Go to the casino's library of live games and try to find Andar Bahar. If there are too many games on the list, you will be able to use the casino's search box.
Click on the game and wait for it to load. You will be placed in the middle of the session. Wait until the next round begins and start placing your bets. Good luck!
Andar Bahar on Mobile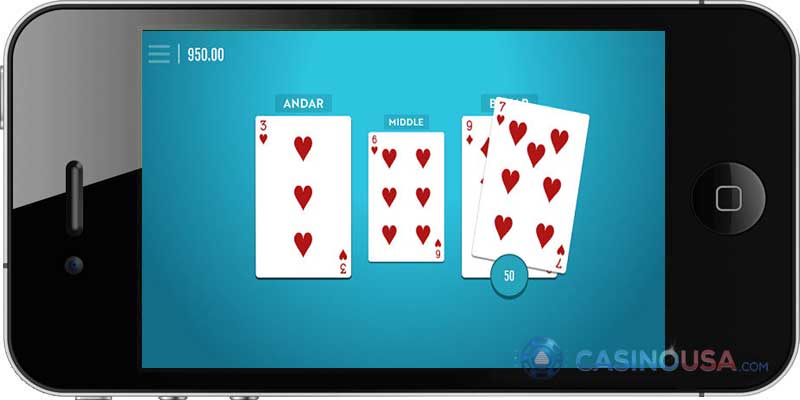 Online casino sites have made it so you can play the full range of their games on any modern device, including iOS and Android smartphones and tablets.
Essentially, there are two ways you can go about it. The best way is to download the casino app from the app store. Install the app, and log in using your credentials. Unfortunately, not all casino operators have apps. If that is the case, you will have to resort to the mobile site.
Mobile sites are not as great as apps in terms of user experience, but they work just fine. Simply go to your mobile browser and type in the casino site's URL. Sign in and start playing.
Being such a simple, relaxing, and fast-paced game makes Andar Bahar ideal for mobile players. You can play this game on the go, while taking a break from work, commuting, or in any other situation you see fit.
All of the casinos that we shared on our list have Andar Bahar available on their mobile sites, while some of them also have free downloadable mobile apps.
Live Dealer Andar Bahar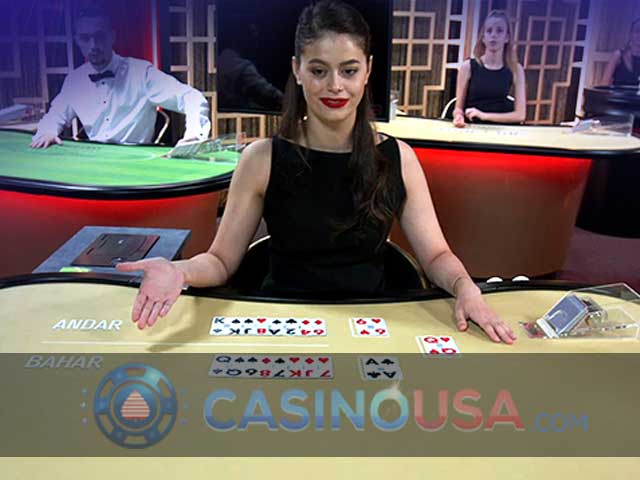 The fact that Andar Bahar has already become available in live dealer form should speak about the game's sudden rise in popularity.
Live dealer Andar Bahar games are no different than RNG games or those played in land-based casinos.
What makes live dealer Andar Bahar exciting is that you can play it via live stream and see a dealer run the game while still being able to play from home.
The stream will include a virtual interface through which you can choose your chip size and place main and side bets. You will also be able to see the session's history of outcomes, your bet history, and your total balance.
Live dealer Andar Bahar can be played in full screen, and as long as you have a relatively stable internet connection, you will be able to run the game in HD. Some live games even have live chat that you can use to communicate with other players and the dealer.
Like many other live dealer games, live Andar Bahar can be played in multiple languages. While the game is predominantly played in English, due to its popularity among Indian players, several software developers have made it available in Hindi.
Several prominent live casino operators have made this game available and are now streaming it from their high-end studios. These include Ezugi, One Touch, Super Spade Gaming and X-Pro Gaming.
These are some of the biggest names in the live casino industry, so if you run into a casino site that offers their collection of live games, you will likely find live Andar Bahar among them.
Andar Bahar Rules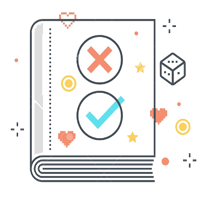 If you already know the rules of Andar Bahar and just what to see where you can play this game online, you can feel free to skip this part and look at our next section that includes the list of top casino sites offering this game.
If you feel like you need to learn how to play Andar Bahar, read the following paragraphs carefully, although you shouldn't worry one bit, as this is a really easy game to learn.
The Basics
Andar Bahar uses a regular 52-card deck. Before the betting round begins, the dealer will draw one card from the deck to represent the Joker card and place it at its designated spot. Don't get confused by the term "joker," as it only refers to the first card drawn. There are no actual joker cards in Andar Bahar.
Once the first card is dealt, the players can start placing their bets. They only have two choices, Andar or Bahar. There are also some side bets, but we'll cover these a little later on.
After the bets have been placed, the dealer will start drawing cards and placing them in the Andar and Bahar boxes, with each of the boxes receiving one card at a time. When the card of the same value as the Joker card is drawn, the game ends. If that card is dealt in the Andar box, all players who bet on Andar win. Alternatively, if the matching card ends up on the Bahar side, all Bahar bets are considered successful.
Let's use an example to explain this further:
The dealer draws a 7 as the Joker card. They then draw a 5 for Andar and J for Bahar. After another draw, the Andar gets a 10, and the Bahar an 8. On the third draw, Andar gets a 7. The game ends, and all Andar bets win.
Odds and Payouts
To fully understand the odds and payouts in Andar Bahar, we need to go over which box gets the first card. This is where the rules can differ depending on where you're playing the game.
Traditional rules say that the first card's suit decides the first box to get a card. If that first card is of a red suit (hearts or diamonds), it is placed in the Andar box. Alternatively, if the card is of a black suit (spades or clubs), the dealer will put it in the Bahar field.
Naturally, the box that gets the first card will have an advantage, so the odds of that box getting a card that matches the Joker card are better. Naturally, this affects the payouts. For example, if the first card is black, it gets placed in the Bahar box. Going forward, the payout is x1.9 for Bahar and x2.0 for Andar.
However, some casinos cut this from the rules altogether, probably to avoid confusing new players. Instead, they always put the first card in the Andar box regardless of the suit. This means that the payout will always be x1.9 for Andar and x2.0 for Bahar. The lower payout for Andar can also be looked at as the casino's commission.
Note that while these are the typical payouts for Andar Bahar, some game variations might feature payouts of x1.85 and x1.95.
Side Bets
There is only one type of side bet in Andar Bahar, but it makes the game significantly more enjoyable. If you only place the main bets, you can never get more than even money in a single round. On the other hand, side bets allow you to get up to 120 times your stake.
The side bets are also very easy to understand. You will just be betting on how many cards you think will be dealt before the game ends. Check out the table below to see which side bets are available, along with their payouts and probability.
| | | |
| --- | --- | --- |
| Side bet | Payout | Probability |
| 1-5 cards dealt | x3.5 | 23.81% |
| 6-10 cards dealt | x4.5 | 21.70% |
| 11-15 cards dealt | x5.5 | 16.90% |
| 16-25 cards dealt | x4.5 | 21.80% |
| 26-30 cards dealt | x15 | 6.09% |
| 31-35 cards dealt | x25 | 3.69% |
| 36-40 cards dealt | x50 | 1.89% |
| 41+ cards dealt | x120 | 0.79% |
Online Andar Bahar Strategy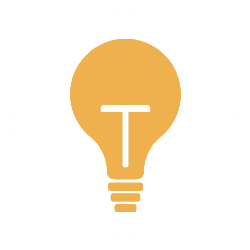 The real charm of Andar Bahar lies in its suspense. The game can end at any time, whether it's the first card that gets dealt or the dealer reaches the very bottom of the deck.
The not-so-great thing about this game, however, is that it's completely luck-based. There are no ways to cheat the system or lower the house edge. Like any other casino game, Andar Bahar is designed so that the casino always wins in the long run.
Of course, that doesn't mean that you can't win huge sums of money playing it, but you will need lots of luck.
We can suggest that you closely look at the table above and explore your possibilities when choosing to play the side bets. Compare the payouts to their probability and see which bets are most likely to be successful.
For example, 6-10 and 16-25 side bets have the same payout (x4.5), but the 16-25 has a slightly better probability of occurring, meaning that you should always go for it instead of the 6-10.
Another strategy is to do what many experienced roulette players do when placing 50-50 bets, which in this case, are your Andar and Bahar bets. The two principles of this strategy imply that you always double your bet when you lose and always go back to your original bet when you win.
This strategy can sometimes be costly, as you can always hit a bad streak and lose your entire bankroll. So, be careful, and make sure you know when to stop.
No strategy in luck-based games like Andar Bahar is risk-proof, so don't think you can find one. The best tip we can give you is to understand the odds and always play responsibly.
Final Thoughts
Andar Bahar is an exciting card game that everyone should try at least once. Even the players who have never played casino games in their lives will figure out the game's rules in a short time and become experts at it.
It's a pure game of chance with a 50:50 choice and a few exciting side bets that can win you a lot of money if you're lucky.
But if you really want to enjoy playing Andar Bahar online, you will need to find a quality casino site that features it. There aren't many of them since the game is not that popular yet, but we did our best to find some top-rated websites where Andar Bahar can be played for real money.
Join one of these sites today, and you will get a special offer in the form of a rewarding welcome bonus.
FAQ
Is Andar Bahar legal in the United States?
Generally speaking, Andar Bahar can be played legally in the US, but it all depends on which state you live in and how gambling-friendly its laws are. In any case, you will be able to find many local and offshore casino sites through which you can play Andar Bahar from your home in the US.
What is the house edge of Andar Bahar?
The Andar Bahar overall house edge is between 2.5% and 5.43%, depending on which bets you make and what sort of payout structure the game features.
Can Andar Bahar be played with a live dealer?
Yes, as a matter of fact, Andar Bahar is most prevalent in its live dealer form. Several top-rated software operators have started streaming this game from their professional studios.
Are Andar Bahar casinos legit?
The ones we shared on our list most definitely are. There are plenty of scam casino sites out there that can trick you into giving them your money without offering you a fair chance to win it back. That should give you all the more reason to visit one of our recommended sites as they are fully licensed and tested for their fairness.
Are Andar Bahar games rigged?
As long as you play on legit casino sites, the Andar Bahar games you run into won't be rigged. Live dealers use electronic card shufflers, while regular online games use a random number generator to ensure that the odds are fair.
Are there any casino bonuses for Andar Bahar?
Yes, online casino cash bonuses can be used on a wide variety of games. However, it can sometimes happen that the wagering requirements for Andar Bahar and some other games are higher than they are for the casino's video slots.
What are the minimum and maximum betting limits on Andar Bahar?
Minimum and maximum bets depend on the rules of a particular casino site. The minimum can be as low as a few cents, while the maximum bet can be $100 per round or more.
Can I play Andar Bahar for free?
While Andar Bahar is not much fun when there's no money involved, you can play this game for free to learn the rules and see how the betting works. Some online casinos offer this game in free demo mode, while you can also find it on many other non-casino sites that feature free gambling games.
About the Author