41

casinos found based on your search.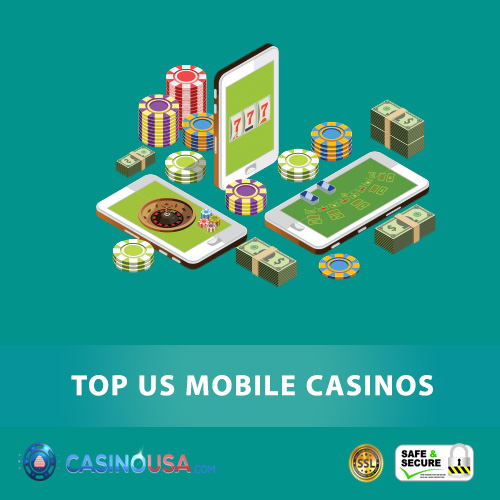 If you're looking for a USA-friendly online casino where playing on the go is a possibility, you have come to the right place.
But learning what the best mobile casinos are won't cut it — you have to inform yourself about how things work around here.
In this light, we're going to exchange our views on the casino mobile industry.
Specifically, we're going to talk about:
Let's cut to the chase, shall we?
Top USA Mobile Casinos
The mobile casino market has boomed in recent years, producing a plethora of new real-money casinos that support mobile use. With so many choices, you may find yourself wandering through the Internet, trying to find one that appeases your gambling tastes.
But have no fear folks — that's why we're here. We have been to the bottom of the casino ocean and back to supply our readers with a list of mobile casinos for the US.
Our adept team of casino enthusiasts have a lot of experience in the industry as both players and experts. Why should this piece of information be relevant to a casual gambler? Because we have a keen eye in just what to look for in a fantastic mobile casino.
Having this much experience also allows us to spot a shady operator from a mile away, and trust us — there are plenty of those lurking around. So, you can rest assured that all the operators from our exclusive list are tried, tested, and exemplary.
How We Chose the Best Mobile Casinos?
Finding a reliable mobile casino is not an easy task, but our team was relentless. We thoroughly reviewed dozens of mobile casinos to help you pick the right one. How can you tell that these are the best choices? Take a look below to find out!
Game Variety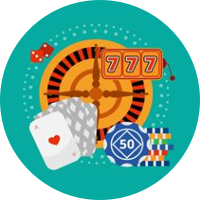 When evaluating the best mobile gaming hubs for US players, the first thing we look into is the depth and the range of the site's games portfolio. All the iconic casino titles must be provided, as well as some promising, unique games.
At any of the sites from our list, you'll be able to choose among a plethora of casino game types and themes.
No matter if you prefer real money roulette, poker, blackjack for real money or new-age slots, you'll have plenty of choices. Jackpot slots are also a must-have.
Functionality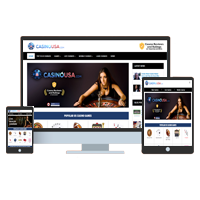 Casino mobile platform that's not adequately optimized and as a result has a lot of technical glitches is not acceptable. Our team knows how annoying these nuisances can be, which is why we made sure to include only spotless operators, functionality-wise.
All the sites from our page are accessible via a wide range of devices and operating systems, including Android, iOS, Windows Phone and Blackberry
Bonus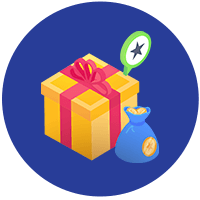 What are the criteria for elite casinos to rise above the clouds and stand out from the crowd? Those are bonuses.
Offering a massive welcome package deal is not sufficient anymore — casinos must also provide a versatile promotional line-up, as well as a rewarding VIP scheme for the most loyal players.
Safety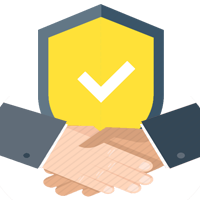 When it comes to the safety of our readers, we take no shortcuts. It's unquestionably the most significant aspect of every casino, which is why we spend countless hours checking out the legality of each casino. At the first hint of trouble, we instantly discard any shady operators from further consideration.
Most, if not all the brands from our list, are household names of the iGaming industry.
Top 3 Mobile-Friendly Casinos for US Players
Plenty of real-money casinos are mobile compatible, and they all are worth your time and money. Our team singled out the top 3 US-friendly mobile casinos. Feel free to check them out!
If you're on the lookout for a well-regulated, experienced casino operator that accepts US players with open arms, look no further than Wild Casino. With a versatile collection of slots and table games, it's easy to understand why so many players love to come here.
Mobile Platform: Instant Play
Supported Devices: iOS, Android, Windows Phone
Bonus: up to $5,000 welcome bonus; up to $9,000 crypto deposit bonus
USA Players Accepted: Yes
Slots.lv is one of the most sought-after virtual gambling destinations for US-based players. Boasting a majestic selection of video poker, slots and
live dealer games
, this operator has what it takes to appease your gambling taste.
Mobile Platform: Instant Play
Supported Devices: Windows, Mac, iOS, Android
Bonus: $22 no deposit bonus and up to $5,000 deposit bonus
USA Players Accepted: Yes
BoVegas is an exceptional choice for all those who love to spin the slot reels while on the go. The casino genuinely ticks all the right boxes, and this is especially the case when it comes to their bonus department.
Mobile Platform: Instant Play, Android app
Supported Devices: Windows, iOS, Android
Bonus: Up to $5,500 in Welcome Bonuses
USA Players Accepted: Yes
Why Play On Mobile Casinos?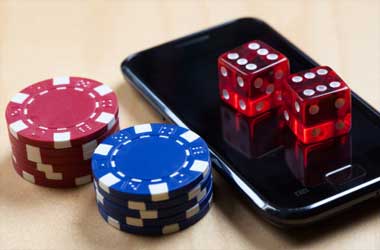 Land based casinos have their appeal, and there is certainly no denying that. Having said that, however, it is also true in today's world that you do not HAVE to visit a land based casino in order to play your favorite casino games anymore. Technology has improved modern life in many ways and online mobile casinos are now growing increasingly popular and for good reason.
Not only can you play your favorite casino games from your desktop computer at home, but you can also now play on your tablet like iPads or smartphone be it an iPhone, Android,Windows or a BlackBerry.
This allows for the player to connect, login to his online mobile casino account and play from anywhere at any time provided that he or she has a stable internet connection.
Not only can online mobile casino players experience and play card games, table games and even indulge in specialty games, but they can even punt real money and win real money in the process. Furthermore, many online mobile casinos now also offer sports betting so you do not require a separate account in a sports betting website.
Mobile Device Compatibility
To play at any mobile casino, you need to have two things — a stable internet connection and a mobile device that's compatible with the casino platform. In general, Android and iOS users shouldn't have issues with compatibility, as the majority of the devices are supported.
iPhone/iPad Casinos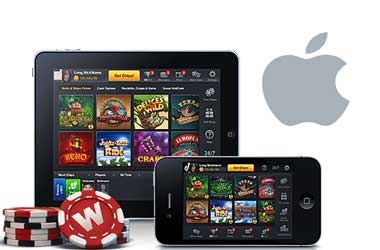 With major breakthroughs in HTML5, iPhone/iPad casinos are becoming more popular worldwide. There's a diverse range of slots and casino games available for free play, but you can also play for real money via iPhone/iPad casino apps.
This wasn't the case until 2013 when Apple changed its long-standing policy against online betting. Before that happened, iPhone casinos were not technically allowed.
Nowadays, the iPhone/iPad casino industry is blossoming, and all gambling apps are available at no cost.
Naturally, our team didn't waste any time and immediately conducted in-depth research hoping to find the best sites that support iPhone/iPad play. You can play at our recommended sites straight from the browser or through a downloadable app, if it's offered by the casino.
Android Casinos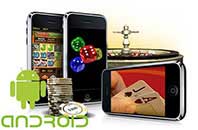 Back in 2010, Android overtook iOS in the market share, becoming the world's most popular mobile operating system.
Following the tech trends around the casino industry, gambling sites knew that they had to create Android-optimised mobile platforms to gain a competitive edge over their rivals.
As a result, we're now seeing Android casinos around every corner. But beware — not all of them are trustworthy. Our team did some digging to find you the best casinos offering a cutting-edge mobile experience for Android users. Apart from gamification, we also considered the bonuses and games collection.
Almost all iPads and iPhones are compatible with casino platforms. HD screens on these devices allow for the cutting-edge gaming experience.
Samsung, LG, Pixes, and HTC phones can easily handle casino gambling. What's more, you can also play tablets that run on the latest Android OS.
On the other hand, if you own BlackBerry or Windows Phone products, you might have to go to your web browser and see how it goes.
The Most Popular Mobile Casino Games
All the top-tier casino operators provide uniquely designed games for players who want to gamble on the go from their mobile or tablet devices. It's easy to roll the dice or spin the wheel for real money while on the bus, when out, or simply away from your PC or laptop.
Mobile gaming has become ubiquitous, and nowadays there is a vast selection of game types fully-optimized for mobile gaming.
Here's a list of the most commonly played mobile casino games:
Mobile Casino USA: How to Get Started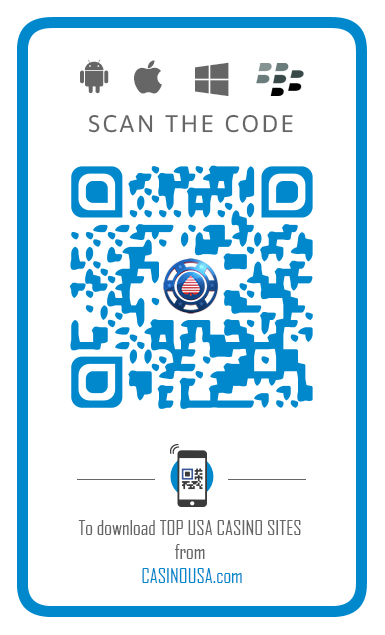 Even if you have never played a single casino game in your life, there's no reason to worry. Getting started at a mobile casino is extremely straightforward, and just to make sure, our team is here to guide you through the process:
But before we get started, we would like to point out the fact that there are three types of mobile casinos:
Casinos that run via a downloadable app
Casinos that run on Instant Play technology
Casinos that offer both the Instant Play and the downloadable version of the platform.
Regardless of the type, all these casinos are accessible only through a compatible operating system (Android, iOS, Windows Mobile, Blackberry).
As for the casino apps, you can get them at App/Google Play Stores or download them directly at the casino's website. The installation process is quite self-explanatory. Once you install the app, you'll have full access to the games section and other features.
Playing on Instant Play casinos is even easier. You don't need to download anything here, but merely input the name of the casino brand in your mobile browser and visit the site. As soon as you land on the site, you can get in on the action.
App vs Instant play
Many online casinos are available in mobile versions which you can play instantly without downloading any application onto your mobile phone. All you need to do is open up the browser on your smartphone and simply visit the online casinos website and you will be redirected to their mobile website where you can start playing right away.
However, if you want an application that you want to be able to launch from your home screen with just a touch, then rest assured that there are applications available for download too. For a constantly updated list of the best mobile casino applications in the USA, you can always check CasinoUSA.com
Pros & Cons of Playing on US Mobile Casinos
Here are some of the main advantages and disadvantages of playing on casino websites in comparison to land-based casinos.
Play on the go – you can play your favorite casino games whenever you want and wherever you are, provided you have a stable internet connection. Whether you're on a holiday,  at home, or on a lunch break, you can enjoy all the perks offered on gaming sites
Sleek touch screen user interface – which makes it easy to navigate through the mobile casino quickly and effectively.
Exceptional welcome bonuses – Apart from the standard package, there are some bonuses that are exclusive to mobile users. These gifts can be anything from free spins and free cash to no deposit real money bonuses.
Trial or Demo periods – wherein you do not need to make a real money deposit to be able to play. Gain experience how good the games are before you actually go ahead and make the deposit.
Exciting and unique features – like online tournaments in which you can play with your gambling pals from across the globe. This way, you can meet a lot of new people and exchange gambling experiences. The best part? No one has to lose, and you can both win.
One of the few downsides of mobile casinos is that some of the games from the main, desktop version of casino sites are not offered or available on mobile.
Also, not all games integrate into every mobile device as seamlessly as you would prefer. But all things considered — pros outweigh the cons by a mile.
How to Choose a Good Mobile Casino?
If you want to play at a genuinely fantastic mobile casino, you have to pay attention to the following features:
Page load time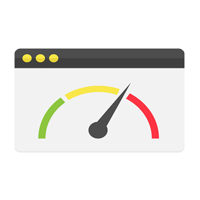 You should first check out how fast it takes for your mobile device to load the website. Look for casinos that are able to load fast, and by fast we mean in a matter of seconds.
A slow loading time might indicate that the platform is not well-optimized for mobile devices. This also means that there is a high possibility that the other features may not work as smoothly as you would prefer.
Avoid casinos with massive pop-ups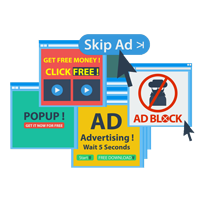 There's nothing more frustrating for mobile users than massive pop-ups. These take a lot of time to load and usually contain an offer that's not worth your time, let alone your money.
Keep in mind that top-tier casinos don't need to use annoying advertisements such as pop-ups as incentive tools — their resume speaks for themselves.
Does it fit on your screen?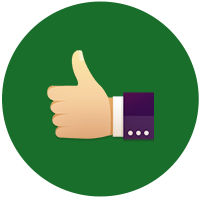 A great mobile casino platform should adapt to your mobile size, regardless of the device you use. If you need to scroll sideways to see the entire website, then this is not a place you should spend your money at.
Should have all the features from the desktop version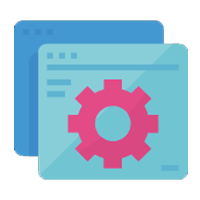 A top-rated mobile casino should be an almost identical replica of the main site. In that regard, look for mobile casinos that offer a wide range of games, customer support, and allow you to make payments.
The best mobile games are created on HTML5 software, so you should forego the obsolete Flash technology. Some of the HTML5 games are created in portrait mode, allowing you to play the games with one hand only.
Look for casinos with mobile-friendly design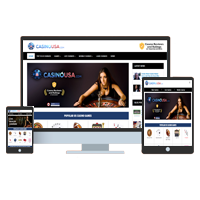 You can instantly tell when a mobile casino has a user-friendly interface. Ideally, the design should have only large icons, allowing you to find anything easily.
Conclusion
Mobile casinos are trendy nowadays, and for a good reason. They're convenient, easy-to-access, safe, and fun. You don't have to be stuck at one location to play — you're carrying all the games in your pocket.
Hopefully, we've shown you the way around the mobile casino industry. Now, it's time to put theory into practice. If you want safe and reliable choices, pick one of the mobile casinos from our page.
We hope our guide was helpful, but in case there's something that needs further explanation, please don't hesitate to drop a comment below.
FAQ
Can I play every casino game from my mobile device?
You can play 99% of casino games from your mobile device. Live dealer games are the exception, but we're seeing more and more breakthroughs in that department as well. Nevertheless, you'll have seemingly endless choices, especially when it comes to slots, roulette, and blackjack games.
If I use the welcome bonus from my desktop computer, will I be able to do it from a mobile device as well?
No, welcome bonuses are a one-time offer and are limited to one device per account. There are other exciting promotions you can take advantage of, including daily/weekly/monthly freebies, free spins, and so on.
Can I play casino games for free from my mobile device?
Absolutely! Most of the casinos from our list offer demo play, giving players a chance to get the hang of a particular casino game before playing it for real cash.
How to request a withdrawal from mobile?
It's easy as pie. Visit the "Cashier" section, choose the payment method, and type in the amount of cash you want to withdraw — the same way you do it from desktop computers.
Can you win money on mobile casinos?
You bet you can! All the games offered on mobile platforms are the exact replicas of the ones offered on desktop casinos. That means that they have the same winning payout percentage, same RTPs, same everything.
About the Author