Active filters:
Mobile Friendly:
Blackberry
Clear all filters
28

casinos found based on your search.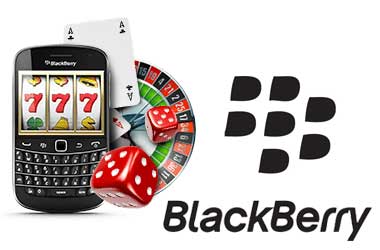 Since the advent of the iPhone, Android smartphones and Windows phones, it is undeniable that the pool of people around the world and specifically in the US that use BlackBerry devices are no longer the majority.
However, even though the percentage of users when contrasted with the total number of smartphone users in the US has gone down over the last decade, there are still tons of people from all across the country and globally that are happy to continue being loyal BlackBerry users and customers.
Smartphone mobile casinos developers are well aware of this fact and so allot just as much inclination, time, energy and human resources towards developing state of the art BlackBerry casinos in order to hook and reel in as many BlackBerry users as possible.
Top US Blackberry Mobile Casinos
However, it is not always very easy to find real money online BlackBerry casinos in your default application store and this is why you can refer to CasinoUSA.com to get an updated list of all of the best BlackBerry casinos on offer in the USA at any given time.
How do we rate the BlackBerry casinos that we test?
Our testing and quality is unbiased and we factor in solid parameters such as security, payment methods, game collection, software quality, graphics, ease of use, etc. when it comes to ranking and passing verdict on the BlackBerry casinos that we test.
For example, if all other variables are the same then the casino which offers an objectively better welcome bonus would get the upper hand over a casino wherein the welcome bonus is just not as great.
Advantages of playing on BlackBerry Casinos that we test
If you stick to the casinos we have listed and avoid the ones we have black listed then you are benefiting in the following ways
You are assured that the casinos have been tested not only for game quality and user experience, but also for security
We make sure that the casino is licensed
You play casinos who are powered by the best casinos gaming developers
BlackBerry Mobile Casinos FAQ
Although Blackberry devices may not enjoy the same popularity as iOS or Android phones and tablets, they still can provide you with a great gambling experience. Regardless of whether you have an old Blackberry or are using the latest touch-based Priv, there's little you will be missing by gambling on your phone.
So, if you're a loyal Blackberry user who is new to online gambling, here's a list of FAQs about Blackberry casinos to help you have a better idea of what to expect before give them a try.
Are Blackberry Casinos Legal?
Whether gambling through your Blackberry device is considered legal or not will depend on your country or state. Most casinos will automatically restrict you according to your location, while some still might allow you to join. However, if you do, you'll be doing it at your own risk. For UK players, all you have to worry about is whether the casino holds a license from the UK Gambling Commission.
Can I Find Blackberry Casino Apps?
Despite the fact that Android and iOS apps are what casinos mostly focus on, this doesn't mean that there are no Blackberry apps around. In fact, the majority of casinos nowadays don't bother with apps at all but instead offer HTML5 platforms that are compatible with almost every smartphone, regardless of the OS or its year of production.
Can I Play Free Games?
Yes. Most Blackberry casinos offer both real money and free demo versions of their games. However, keep in mind that you might also be asked to create an account before being allowed to try the demo versions.
What Games Can I Play?
Just like with desktop platforms, the majority of games at Blackberry casinos are slots, since this type of casino games are easier to port to mobile devices. However, there are also table games like Blackjack and Roulette among the standard selection in most Blackberry Casinos, as well as other games like Live Dealer games and Poker.
Can I get a Bonus for Signing Up at a Blackberry Casino?
Yes you can. It is a standard practice for all online casinos to offer a welcome bonus upon sign up. This can be either in the form of a match deposit or free spins, or even both. There are also a number of casinos that offer mobile bonuses for those who use their mobile apps and platforms.
Is It Safe To Play At A Blackberry Casino?
Another standard practice for Blackberry casinos is to use an SSL/TLS encryption protocol to prevent information thefts and protect players. This protocol is an encryption tool that scrambles your personal and banking information in a way that can only be unscrambled by the casino, so that it stays safe from anyone looking to intercept and exploit it. The SSL certificate watermark is normally displayed at the bottom of the casino's main page, and it is something that all licensed casinos use. That's why you are always advised to only use casino that hold an official license.
Can I Use my Blackberry to Deposit Money?
Long gone are the days where mobile payments were something rare and untrusted. Nowadays the majority of casinos will accept a variety of banking methods, most of which make it simple and safe to pay through your phone. There are even a number of online casinos that will allow you to pay directly by phone, without the need to use any third party payment provider.
Are Blackberry Casinos Fair?
Online casinos make sure their games stay fair by using a Random Number Generator (RNG). The RNG is basically a piece of software that produces random number combinations which are used to produce random outcomes in all casino games. To ensure that a casino's RNG is verified, you only need to look for a license. There are also third-party auditors like TST and eCOGRA that verify RNGs and issue certificates.
What Blackberry Devices are Compatible?
Blackberry casinos should be compatible with both old and new Blackberry models. Namely, everything from the 8100 series (Pearl) to the new models should be capable of running every Blackberry casino. However, just like with every other platform, the newer the model the better the overall experience.
Do I need a Separate Account for Playing on my Blackberry?
No, you only need one casino account for both your desktop and mobile needs. If you already have an account with one casino and want to play it on your Blackberry, all you have to do is visit the website or app through your phone and log in.
About the Author