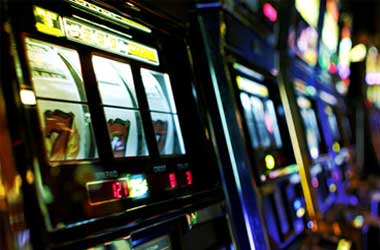 Slots are no doubt a signature online casino game where players are truly spoiled for choice. It's all about setting the reels in motion and hoping to crack the jackpot or at least make the most of bonuses with prizes enough to brighten your bankroll by a few hundred dollars or much more.
Nevertheless, slots is a game for every type of player, so whether you are a novice or a high roller, spinning the reels in a classic 3-reel or 5-reel video slot with multiple pay-lines, can prove to be both entertaining and profitable.
At CasinoUSA.com, you will find casinos that offer the best online slots that are sure to get you coming back for more.
While Charles Fey churned out the first slot machine way back in the 1800s it was guys like Bugsy Siegel that got the ball rolling or let's say the reels spinning in the 1940s. Then again, we have to be grateful to online casino software developers like Microgaming and Net Entertainment to take slots to a whole new level in the virtual world.
| Casino | Offer | Devices | Play Now / Review |
| --- | --- | --- | --- |
| | $5,000 Welcome Bonus | | Play! |
| | $500 other options also available | | Play! |
| | $10,000 Welcome Bonus | | Play! |
| | $3000 Welcome Bonus | | Play! |
| | $3000 Welcome Bonus | | Play! |
| | $5000 | | Play! |
| | $3,000 | | Play! |
| | $1,000 Welcome Bonus + $100 Free Chip | | Play! |
Slots have in terms of designed remained the same although the reels and the possible winning combinations have increased significantly. Nevertheless, the objective remains the same, which is to line up symbols on the reels from the left to right, up or down or diagonal, and become a winner.
Before you hit the 'Spin' button you need to decide the bet amount. Most slots have a minimum and maximum bet amount between 0.1 to 100 coins or more. The more you bet the more the rewards. The next step is to hit the 'Spin' button and let the reels spin. That's all there is to it. All you need is to watch those reels come to a stop and let those Wilds settle down on the reels while the Scatters bring on the bonuses and other rewards. Rest assured, there's plenty of sparkle, entertainment, and some crisp graphics and jazzy sound effects to keep you going.
Most slots allow you to raise or lower your bet amount and the number of pay-lines between spins. Our experts suggest that if you are new to slots, make use of this feature so that you get a good grip on the game and learn how the different combinations play out.
Slots can be truly entertaining and CasinoUSA.com is where you can embark on a remarkable journey into the world of online slots at some of the best US friendly casinos.
The types of slots include 3-reel classic slots and 5-reel slots, which may have multiple pay-lines.
Classic Slots: Online classic slots are the quintessential 3 reel slots that uses a RNG or random number generator to decide wins. They are also known as fruit machines and consist of 3 reels with a small number of pay-lines when compared with video slots, usually a single pay-line. The coin size varies from a cent to a dollar or more, which means they are designed to suit players with every type of budget.Game-play is simple. All you need is to choose a coin size and make a bet. Hit the 'Spin' button and the reel will be set in motion. The objective is to land a combination of symbols on the pay-line. Each symbol comes with a different multiplier.

Classic 3-reel slots are known to pay out more often as compared to video slots although the amounts are smaller.

Video Slots: Video slots are the most popular games at online casinos. They are also known as 5-reel slots and feature anywhere from 1 to over 100 pay-lines. Game-play is similar to classic slots although variety is where video slots win over classic slots. Many developers continue to release blockbuster titles based on comic and movie characters, super heroes and more. Jurassic Park, Brides Maids, Immortal Romance, Terminator, and The Dark Knight are just a few of the high octane slots with multiple pay-lines.
Progressive Slots: Progressive slots are where the big money lies. They are essentially slots that are on a network in which a percentage of every wager made by players is added to the prize pool. The jackpot continues to grow until it is hit, following which it is reset. Some of these jackpots are worth millions and are frequently hit. So if you are in search of the big pot, CasinoUSA.com has just the right jackpots where you can spin the reels and get set to rake in the moolah. Speaking of moolah, have you checked out Mega Moolah, one of the biggest progressive slots yet?
Slots is as simple as hitting a button to set the reels in motion and then sit back and hope to hit a winning combination. There are times you will win, and other times when you won't.
Slots are the least complicated of all casino games although you may want to pay attention to what pay-lines are all about. Winning combinations can appear not only in the middle row but in the top/bottom row, diagonally or zigzag as well. Every slot may offer one or more winning combinations.
americancasinoguide
For the most part, pay-lines are the possible winning lines which are usually between 9 to 30 or more in a slot game. If there are 20 pay-lines that means with every spin you have 20 possibilities to win. They may run straight, diagonally or zigzag. You win, if the symbols land on any of these 20 pay-lines. The matching symbols don't need to be in a specific place on the pay-line or next to each other.
You can decide the number of pay-lines to bet. So, if you bet on 3 pay-lines you will play for 3 coins with each spin or if you bet on 9 pay-lines you play for 9 coins on every spin. Obviously, the more pay-lines you choose the more you have to spend.
Slots feature a Wild symbol which substitutes for any of the other symbols expect for the Scatter symbol. This symbol can potentially make you a winner. For example, if you get two of the same symbols (let's say Cherries) and one Wild, you can use the Wild as a Cherry to form a winning combination.
Scatter symbols are the highest paying symbols in a slot game. The can generate different outcomes and earn you loads of prizes from coins to bonus rounds and free spins. You will need to land 3 or more Scatter symbols anywhere on the reels in order to win. The good thing is they don't have to be in any specific location, order or pay-line. In addition to bonuses and free spins, Scatter symbols usually activate a Multiplier so that you can win between 2 times to 5 times your original stake.
Online slots are one of the most popular games in today's online casinos, mainly because they are easy to understand, fun to play, and can often be very rewarding. However, to new comers to online gambling, slots can also be confusing due to some common misconceptions.
If you're such a person, take a look at the following common questions about online slots, so that you can better understand how they work, right from the start.