Active filters:
Clear all filters

Wild Casino
Bonus Offer:
$5,000 Welcome Bonus
More Info
Available Games
Slots
Blackjack
Roulette
Live Dealer
Baccarat
Features
Great selection of slots
High-quality live dealer games
Excellent welcome bonus
Crypto-friendly

Ignition Casino
Bonus Offer:
$3,000 Welcome Bonus
More Info
Available Games
Slots
Blackjack
Roulette
Live Dealer
Baccarat
Features
300+ games
Crypto-friendly casino
Live dealer jackpot
Bonus galore for different verticals

Cafe Casino
Bonus Offer:
350% up to $2500
More Info
Available Games
Slots
Blackjack
Roulette
Live Dealer
Baccarat
Features
Accepts cryptocurrencies
Generous welcome bonus
Loyalty program
Kahnawake Licence
41

casinos found based on your search.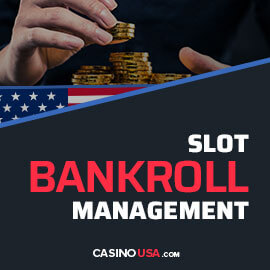 Online slot games are a fun entertainment option for players across the United States. You can play from home, while waiting in a doctor's office or on vacation. The convenience of slot gaming, plus the chance to win a jackpot are why reel-spinning is an enjoyable pastime.
If you are playing online slots regularly, it is essential to have a budget in mind. Budgeted gaming helps you to avoid overspending and a potential gambling problem.
But how do you budget your reel-spinning? Is there a method you should include or set the amount you should spend each session? In my experience, budgeting depends on the player. Everyone is different, so one person's budget will vary from another.
What does this mean for you? It's time to learn what you can do to create a spending plan to ensure responsible and enjoyable gaming. 
Let's jump into a few easy steps to create a bankroll you can handle with slot gaming and stick to it. Our guide will show you why budgeting is important and how you can determine what to spend per session.
Read on below to get started. 
Is Budgeting Important?
YES. Budgeting is very important. Without a budget, you could easily spend more than you want. Sometimes, players spend too much and then chase losses, which leads to even more spending. Having a plan ensures that you spend what you can afford. This allows you to enjoy the reel-spinning session without guilt or fear of overspending.
Top Ways Setting a Budget Helps Gameplay
Avoid Overspending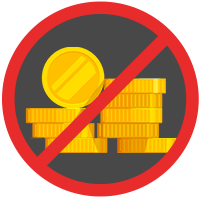 Spending too much can be an issue regarding slot gaming.
By setting an amount to play each session, you avoid spending too much. This helps you stay out of debt and avoid chasing losses, leading to an even larger deficit.
Play for Fun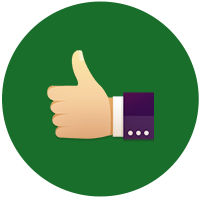 With a budget, you can relax and play for fun. You are not worried about winning because you are not in the hole.
You have a set amount in mind and are ready to play.
No Stress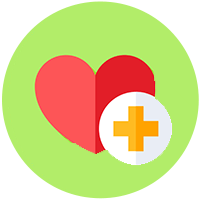 Because you know how much you will spend, you won't stress about overspending or huge losses.
Stick to the amount you can afford to play, and reel-spinning is enjoyed fully.
Responsible Gaming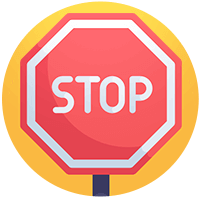 To play responsibly means to set a budget. Any online gambling casino that is a respectable provider will push for responsible gaming.
Having a spending plan and sticking to it helps you to play responsibly instead of placing yourself at risk of developing a gambling problem.
How to Set an Online Slot Gaming Budget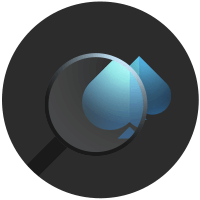 Now that you know more about why a budget is so important, it's time to see what steps you can take to start the process. It's not difficult, but does take some time and consideration.
Let's look at the top tips below to help you set your budget for responsible gameplay.
Choose an Amount You Can Afford to Play
Setting an affordable rate is key to budgeting your slot gaming. Consider how much you can afford to lose and set your budget accordingly. If you can play $100 per session, that would be your budget. If you need to set it lower, that's fine, or even a higher amount is okay. Remember that you may lose the full amount while spinning the reels of your favorite game.
Select a Betting Limit Per Spin
Another important factor to consider is how much you will bet per spin. The higher your bet per spin, the quicker your budget will be used up. Let's take a look at an example. If you have a $100 limit and spend $5 per spin, you will only enjoy 20 spins before your budget is gone, given you don't earn any prizes. If you set a lower spin rate of $0.10, you could enjoy many more spins before your budget is used. However, remember that the lower your bet, the less you can win based on symbol combinations.
Deposit What You Plan to Spend
Players can also consider depositing only the budget amount. This helps you to avoid overspending. If you deposit $500 and only plan on spending $100, you may be tempted to play using more cash if you spend the $100 quickly. By depositing only your budgeted amount, you spend only what you were ready to play and lose.
Use Online Casino Tools
Another great option is to use limit-setting tools online gaming sites offer. Some providers allow you to set limits on spending and deposits. You can only add or spend the amount you set by pre-setting these limits. This can help cut back on your risk and stay on budget.
Avoiding Risk with Slot Spending
Now that your budget is set, how can you further avoid risk when playing slot games? You are using real money in the hopes of winning a prize, so learning how to risk losses and overspending is key.
Check out our top tips below to get started.
Research Slot Games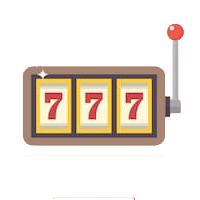 Take a look at slots games you plan on playing. A little research goes a long way. Slots with a high 'return to player' percentage (RTP) will ensure a better shot at seeing a return on your investment.
Look in the info section of the game for RTPs of 96% or higher. You can also review the game's features to play titles that offer free spins, multipliers, wilds and other features to boost your overall winning potential.
Use Online Casino Bonuses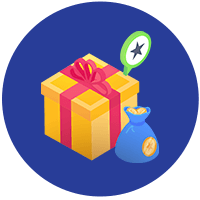 Review any available online casino bonuses to see if you can earn incentives for slot gaming. Deposit bonuses are a great way to lower your risk with extra funds for gaming.
Free spins are also a good no-cost option for reel-spinning.
Don't Chase Losses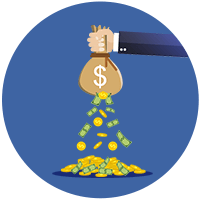 Always remember never to chase your losses. This can lead to disaster. Suppose you see a losing streak and lose all your budget. It's time to log offline. Please don't add more cash to try to win back what you lost because it won't work.
Go into reel-spinning knowing that you will most likely experience a loss.
Manage Your Winnings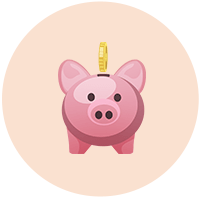 Another option to consider is how you manage your winnings. You can choose to play the wins, of course, and keep them in your bankroll or cash out.
Is it important to you to have a cushion for gaming?
If you earn a huge five or six-figure wins, it would be sensible to cash out a large portion and use it for any needs you may have or add it to savings.
Do Not Deposit The Entire Bankroll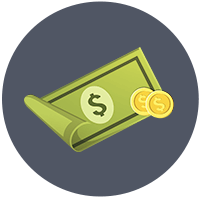 Remember always to deposit what you plan on spending. If your deposit methods are not instant and take a while to complete, keep that in mind.
Deposit early, so you have the cash in your account when you are ready for your session. By adding only the cash you plan on spending, you can ensure you do not go overboard and play too much of your cash.
FAQ
What type of budget should I set?
It's important to set a budget that will meet your gaming needs. The amount you spend should be what you are ready to lose. Think about your entertainment budget and what you can dedicate to online slot gaming. Set your budget based on these criteria.
How do I locate limit-setting tools at an online casino?
Take a look at your account. You should see these tools in your account settings if they exist. If not, contact support. A team member should be able to point you in the right direction if such tools are available.
Should I play low or high-limit games?
This is completely up to you. However, you will stretch your budget further if you stick to low-limit games. Think about whether or not you want to play for a longer time frame or if you are more concerned with trying to win a larger jackpot prize.
Can I test games before playing with real money?
This depends on the provider you are visiting. Some sites offer demo mode, which makes it easy for you to play a game for free before playing for real money. If you cannot find demo mode at the casino, see if we have the game listed for free play.
What's the bottom line? You may not always win, but you can still walk away with money in your pocket simply by sticking to your limits. Remember, as entertaining playing slots can be, the fun can stop real quick if you don't.
About the Author