US Land-Based Casino Finder
The map below shows all legal land-based casinos in the United States. Zoom in to find the exact location of each casino or click on my list of states to see the best casinos near you.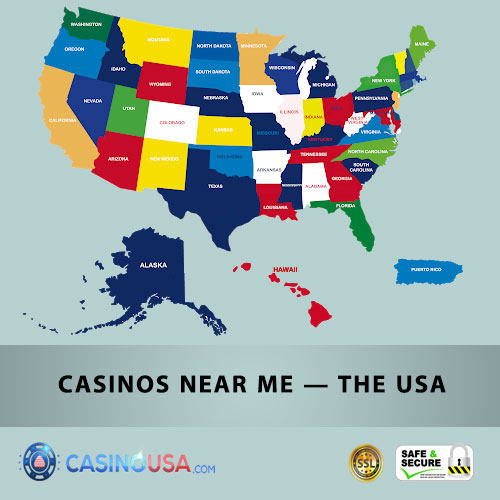 Gambling is an integral part of American life. Americans love playing popular casino games like roulette, blackjack and video slots, while some games like poker even originate from this country.
If you're a gambling person yourself, the United States is one of the best places in the world to fulfil your luck-pursuing needs. In other words, finding a suitable casino in your area should not be that big of an issue.
No matter if you live in a big city or some rural parts of the country, a gambling opportunity will always be a few hours of driving from your home.
However, this doesn't mean that you should place your bets at the first casino you come across.
You should still consider listening to some advice on where the best casinos are located, and this is where I come in.
In this article, I will try to explain everything about land-based US casinos from top to bottom ( Visit this page if you are after online US casinos). In short, here are some of the things this article will cover:
So, if you're eager to learn about casinos in America and where to find the best land-based casinos near you, give the article below a read. Read all about the finest casino resorts in the United States and plan your trip today!
Land Based Casinos in USA by States – Find the Nearest to you
The US is one of the biggest gambling markets with thousands of land based casinos and billions of dollars in revenue.
Think of casinos and Las Vegas is undoubtedly the first place that comes to mind. The Strip is where you will find all you need to enjoy a true gambling experience, whether it is video poker, slots, table games or card games that suit your fancy.
However, while Las Vegas is probably the number one gambling destination, it isn't the only place for some great gambling and entertainment combined.
Atlantic City, New Jersey too is home to some of the biggest land based casinos that attract gamblers from all over the country and not just neighbouring cities and states.
Many land based casinos are also located on Indian reservations or tribal land while almost every state boasts of a few casinos. Mississippi has as many as 29 casinos while California is home to over 150 casinos, and includes Native American Gaming and card rooms. Louisiana's famous riverboat casinos too are also a major attraction.
Brief History of Casinos in the United States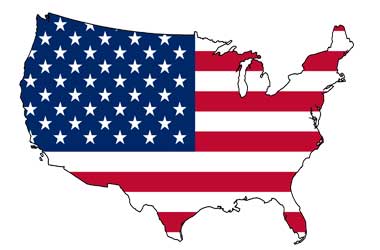 The history of gambling in the US can be traced back to colonial times when the most dominant forms of gambling included horse racing and lotteries.
However, it wasn't until the early 1930s that the first modern casinos were legalized and established in the state of Nevada as the means of bringing economic relief in the area. This marked the foundation of Las Vegas, a city that rapidly developed from a small desert town to one of the largest gambling empires in the world.
After the Second World War, the economic growth in the country was marked by the legalization of gambling in several other states. Slot machines became incredibly popular in Maryland, while Atlantic City in New Jersey became the symbol of casino life on the east coast.
Today, there are over 1,000 legally recognized casinos in the United States, making it the country with the largest number of land-based casinos on the planet. Although gambling is not legalized in every state, the states who did legalize this form of activity offer dozens of modern casino rooms where you can enjoy playing state-of-the-art slots and table games.
Understanding the Basics of US Gambling Laws
Is casino gambling legal in the United States? That is one of the most common questions that people ask me nowadays. Although it's a fairly simple question, it does not bear a straightforward answer.
In the shortest possible way I can put it, casino gambling in America is legal under the country's federal law, but each of its member states is free to regulate its own gambling laws within its borders. That's why casinos are a common practice in a state like Nevada, for example, but are strictly forbidden in neighboring Utah.
Of course, commercial casinos represent only one form of gambling recognized by the American Gambling Association (AGA). Many other forms exist, like state lotteries, charitable games, sports wagering, online gambling, and more. Each of those categories can be either legal or not within each state. For example, the state of Indiana allows racetrack gambling but doesn't give tribal casinos any legitimacy, while the state of Kansas has several legally recognized tribal casinos, but considers race tracks to be illegal.
Naturally, state laws on gambling are subject to change, and new bills are getting passed every now and then. The latest development on the US gambling landscape came in the last couple of years when several states decided to legalize sports betting. As far as casinos go, there are currently 40 states that allow at least some form of casino gambling and have relatively loose gambling laws.
While CasinoUSA.com does it best to keep you updated about gambling destinations in the country, laws may change from time to time. Therefore, make sure to check with the casino's policy before playing.
With that said, let's get to the main part of this article and check out some of the best casinos in America.
Where Are the Best Casinos in the United States?
As I mentioned earlier, there are over one thousand casinos scattered all over the United States, from small tribal bingo games in Alaska to luxurious gambling resorts on the beaches of South Florida. If you want to see where the nearest casinos are located, you can do that by scanning the map I provided. However, if you want to learn more about the absolute best casinos in the country, here are some of the places that definitely won't disappoint you.
Las Vegas, Nevada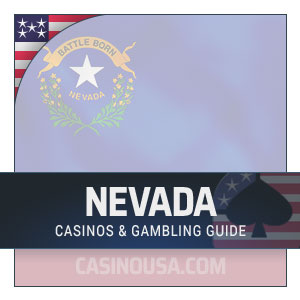 Even if you're not much of a gambling person, you must have heard about Las Vegas and its famous Strip avenue where most of the casinos are located. For decades it was the only state where casino gambling was legal. Las Vegas has been widely considered the gambling capital of the world ever since the 1940s when the first major casino resorts were built.
No vacation to Nevada can be complete without a visit to Las Vegas casinos and its thousands of square feet of gaming floors. Many casinos are attached to hotels with nightclubs, bars and theatres that allow for a great overall experience.
Today, there are over 200 land-based gambling houses in the city where you can play all kinds of different games like video slots, roulette, craps, blackjack, baccarat, and more.
The Venetian Casino located on the Strip is the largest with loads of slot machines, video poker, and tables to choose from. Wynn Las Vegas Casino is not far behind while Mandalay Bay Casino is the third biggest land based casino in Las Vegas. Next comes Bellagio on the Las Vegas Strip while MGM Grand and Santa Fe Station are just as popular with gamblers from all over the globe. Nine of the ten biggest hotels in the world are located a short distance from each other on the Las Vegas Strip.
Atlantic City, New Jersey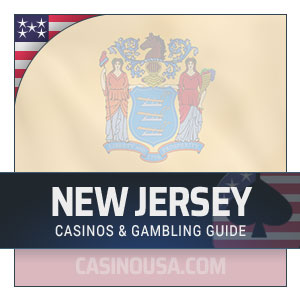 Although much smaller than Vegas, Atlantic City is still the second most recognizable place in America associated with gambling. The major development of Atlantic City began in the 1970s, and the city quickly grew to become a magnet to all casino enthusiasts living nearby.
The number of casinos is not that impressive, but the ones who are there are some of the largest resorts in the country. Moreover, almost all of them are located near the beach, giving you a chance to enjoy a beautiful view while sipping a nice cocktail and spinning the reels of your favorite slot machine.
Some of the hotspots include Bally's, Hard Rock Casino, Caesar's Atlantic City, Golden Nugget, Harrah's, Sands Casino, and Tropicana, which are guaranteed to offer a unique experience whether you wish to roll that metaphorical dice or are mesmerized by the sound of slots machines. Bally's is where you will find more WSOP poker tables that are a hit with the younger crowd. Currently there are no Tribal or Native Gaming casinos in the state.
New Orleans, Louisiana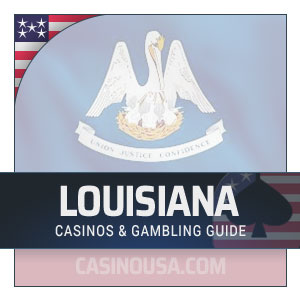 New Orleans is a unique city in many ways and justifiably one of the most interesting tourist destinations in the United States. While gambling might not be this city's main attraction, it's still a place where you can find thousands of gamblers chasing a jackpot in one of the casinos.
For an all-around casino experience, try visiting the Harrah's New Orleans Casino. It has a massive gambling floor with all kinds of popular table games like roulette, blackjack, baccarat, and poker. If horse racing and slots are your thing, go to the Fair Grounds Race Course and Slots where these two types of gambling are highlighted. Apart from one of the oldest racecourse tracks in the country, this casino has over 600 slot machines where you can try your luck.
Philadelphia, Pennsylvania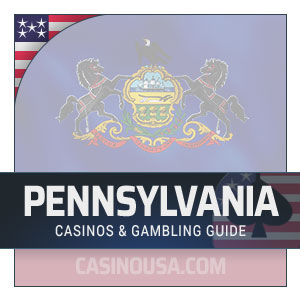 Philadelphia is a huge city with many popular tourist sights, museums, restaurants, and, of course, casinos. Just like New Orleans, Philadelphia isn't specifically a place where people go only to gamble but, if you want to make your visit to this city a little more interesting, you might want to try and hit a huge jackpot on one of the slot machines.
As a matter of fact, Harrah's Philadelphia casino resort has one of the largest collections of slots in the country, with over 2,000 machines scattered across the casino's main floor
Other notable places for gamblers include Parx Casino and Parx Racetrack, Rivers Casino, and SugarHouse.
Fort Lauderdale, Florida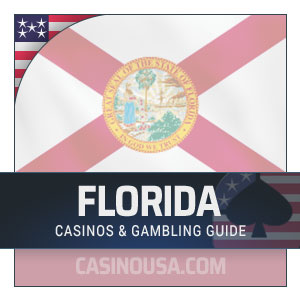 The Sunshine State has its fair share of casinos with almost two dozen at present. So if you want a change from the theme parks and want some big time entertainment, Florida is one place that won't disappoint. From slots to table games and video poker, you could be pleasantly surprised at the selection of games these casinos have to offer. While the minimum legal age to gamble in the state is 18, casino properties that serve alcohol have raised the legal gambling age to 21.
Located just a few miles from downtown Miami, Fort Lauderdale is a place that gambling enthusiasts might as well call heaven. Although the casinos are not as big as they are in some other cities I mentioned, the atmosphere of this location is what puts it so high up the list.
Fort Lauderdale is an ideal place for a holiday, providing you with breathtaking beaches and hotel resorts. However, the reason why this is such a great gambling place is its famous casino cruise lines where you can hit the tables on the open sea and enjoy top-shelf entertainment and cuisine. Once you enter the international seas, there are no taxes that you need to worry about, so if you win a jackpot, the entire prize is yours to take. Perfect!
While on the coast, you might want to try your luck at the Seminole Hard Rock Hotel & Casino where you can choose between more than 2,000 slot machines and pick a seat on over 100 tables.
Reno & Taho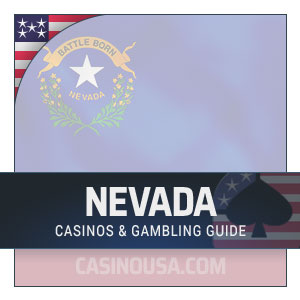 South Nevada is all about Las Vegas, but if you're on the northwest border of this state, visiting Reno or Lake Tahoe will provide an excellent alternative. This city had actually been considered the best place for gambling in the United States for a while before Vegas took over in the 50s and 60s.
Today, Reno has around 20 modern casinos that offer numerous slot machines, blackjack tables, poker games, and more. It's like a small-scale Vegas and actually a quite entertaining place. Although it's located in Nevada, many Californians come to this city to gamble because it sits right on the border with California.
Reno's easy access to gambling facilities and its quintessential Wild West frontier spirit attracts many travellers and gamblers. Peppermill, Eldorado Silver Legacy, Grand Sierra and Atlantis Casino, are among the few Reno based casinos.
Harrah's Lake Tahoe, Harveys Lake Tahoe, Montblue and Hard Rock Hotel & Casino are also places in Lake Tahoe to test your gambling skills and enjoy some great skiing in winter and lake activities in summer.
Chicago, Illinois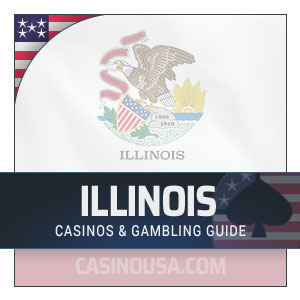 Sitting on the border between Illinois and Indiana, Chicago is a popular tourist destination for gamblers from these two states, as well as for other Americans and foreign visitors. Apart from its tall skyscrapers and many famous sights, Chicago has its fair share of modern casino resorts that are just too awesome to miss out on.
One of the more impressive casinos in the city is called Majestic Star, and it's a six-story complex with almost 2,000 slot machines and hundreds of different tables for roulette, blackjack, poker, and other games. It has a great scenic view and offers a fantastic bar and restaurant. If you're near the eastern part of the city, you should stop by the Ameristar that will provide you with a top-notch casino experience.
The inner city does not allow casinos, but the ones I mentioned are located in the metropolitan area where you can find dozens of others as well.
Council Bluffs, Iowa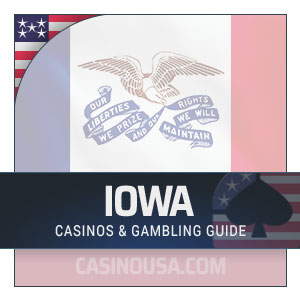 If you don't like noise and traffic and you're more for a peaceful and quiet gambling experience, the city of Council Bluffs in Iowa might be the perfect location for you. Namely, this city has less than 70,000 inhabitants, making it one of the smallest places in America that's largely known for its casinos.
Horseshoe Casino is the biggest and best-equipped casino in the city, and it offers plenty of slot machines and poker tables, among other games. Of course, this resort also includes luxury accommodation and nice restaurants where you can try some local cuisine.
Mississippi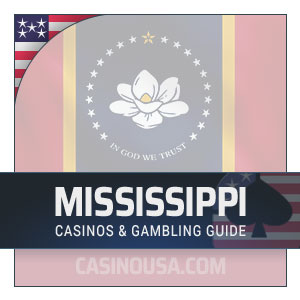 Mississippi is the third largest casino gambling market in the country. The first legal casinos entered the fray in the early 1990s and since then have continued to grow, undaunted even by Hurricane Katrina. There are several riverboat casinos on the waterfront while you are sure to find a pleasant mix of private casinos and Native American casinos.
This includes Margaritaville, Bally's Tunica and Silver Slipper Casino, to name a few. While bingo is open to individuals who are 18 years and more, you need to be 21 to play casino games.
California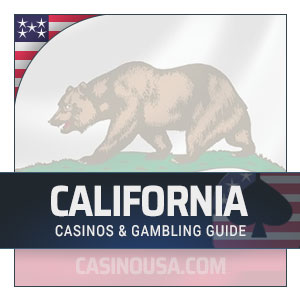 California is home to almost 150 land based casinos and card rooms and is an ideal gambling destination on the west coast. Several casinos are on Indian reservations.
However, if slot machines and roulette or craps are what get you going then you may have feel that your choice is limited to Native American Reservations since state laws otherwise permit only games of skill like Blackjack, Baccarat, Pai Gow Poker and Three Card Poker. You may want to check the tables at Hustler Casino, Harrah's Rincon, and Pala Casino, to name a few.
Conclusion
With over 1,000 casinos all across the United States, I didn't have the time to list every single one. However, I did highlight some of the places where you can have the absolute best casino experience in America.
I hope that this article was helpful and that you learned something new about land-based casinos in the US. Again, I advise you to check out the map I provided and easily find your favorite casino. You can also check individual pages for each state and narrow down your search.
If you wish to add something (maybe a casino that I failed to mention), feel free to do so in the comment section below, and I will be more than happy to review it.
US STATES TO FIND LAND BASED CASINOS
About the Author