LAND BASED CASINO FINDER
An informative guide that is going to show case to you both the best online and bricks and mortar casinos that are available in the US State of USA with Map – Map showing USA by State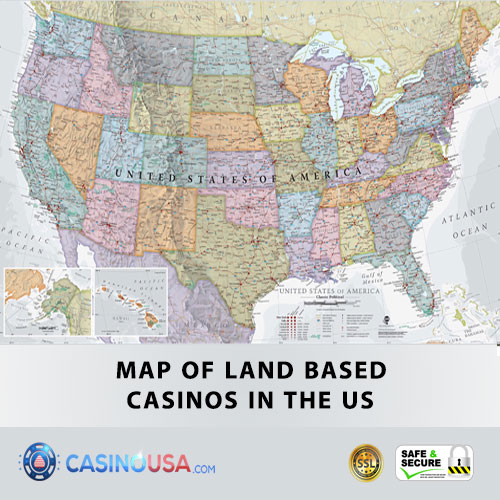 There are over 1,000 casinos scattered all over the United States of America. Some are better than others, of course, but I'm not here to share my opinion on the best casinos in the US. Instead, this page only serves to show you the exact locations of all official gambling businesses in the country.
In the map below, you can find every legal casino from Alaska to Florida and everywhere in between. If you're looking for a casino near you, feel free to zoom in on the map and figure out which route to take in order to get there.
With my easy-to-use casino locator map, you can search for any casino that interests you and find the best casinos near your home. To narrow down your search, just click on the list of one of the available states that are displayed next to the map.
States with the Best Land-Based Casinos in America
Although casino gambling is legal in most American states, there are still some regions of the country that have bigger and better casinos than others. With that said, here are some of the major states where you as a gambler can enjoy top-quality casino entertainment.
Nevada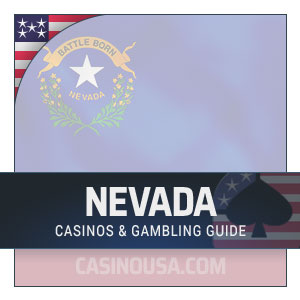 Nevada was one of the first states to legalize gambling back in the time of the Great Depression. Because of this, Las Vegas grew to be this huge gambling empire that's still considered one of the best places for casino entertainment in the world.
With over 200 casinos to choose from and plenty of luxury hotel resorts where you can spend the night, Las Vegas is an ideal place for your next holiday. The best casinos in the city are located on the Strip, a four-mile-long avenue where you can find famous casino landmarks such as Bellagio, Caesars Palace, Flamingo, Tropicana, MGM, Luxor and others. Apart from casinos, you can also go to one of many music concerts, sporting events, art galleries, circus performances, and other shows that are held throughout the year.
Although Las Vegas is the first city that pops to mind when you think about the state of Nevada, there are actually a few other places that a casual gambler might find interesting. Reno, which is located in the north-western part of the state and close to the California border, is like a smaller version of Vegas, but with its own special charm.
In the part of town called Sparks, you can find great casinos like John Ascuaga's Nugget, Silver Club, Dotty's and Mint Casino. In downtown Reno, some of the more famous gambling places include Harrah's, Circus Circus, Silver Legacy and others.
Apart from Vegas and Reno, you can find several modern casino houses in towns of Carson City, Fallon, Silver Springs, Wells, Elko, Battle Mountain, Ely, and other places.
New Jersey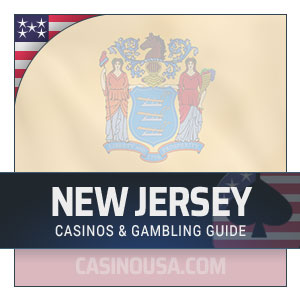 The biggest city known for gambling after Las Vegas is Atlantic City that belongs to the state of New Jersey. This town is gambling heaven for anybody living on the east coast and, although there are not as many casinos here as there are in Vegas, the options are still vast.
The three most popular casinos sitting right on the beach are Tropicana, Sands, and Caesars. Apart from top-shelf casino entertainment, these resorts have luxury accommodation with an ocean view, and they should be at the top of your list.
Other gambling locations in the city include the Trump Plaza, Showboat, Taj Mahal, Harrah's and Trump Marina.
California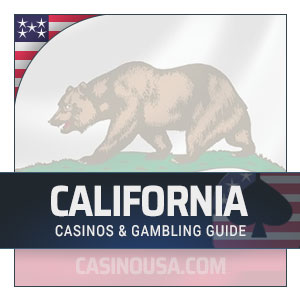 California has hundreds of casinos located in some of its biggest cities, as well as smaller towns. If you ever find yourself in the busy downtown of Los Angeles, you should consider visiting some amazing casinos like Normandie, Hustler, Hollywood Park, Crystal Park, Hawaiian Gardens or Club Caribe.
San Diego also has a few awesome places like the Lucky Lady Card Room, Village Club and the Palomar Card Club. San Francisco has the famous Lucky Chance's and Artichoke Joe's casinos. Right across the bridge in Oakland, you can find the Oaks Card Club, while the best casinos in San Jose include Pharaoh's Palace and Garden City.
Sacramento, which is the capital of California, might not be that big of a city, but it does have its fair share of gambling enterprises. The best casinos in Sac-Town include Capitol Casino, Big Tomato Card Club and Duffy's.
Oklahoma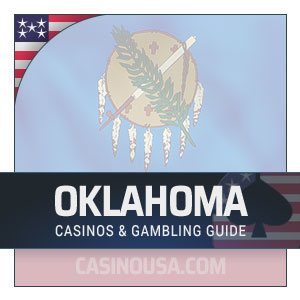 The entire state of Oklahoma is filled with land-based casinos from top to bottom, as you can see on my US casino locator map.
Oklahoma City doesn't have that many options in the city itself, but if you head south towards Newcastle Plaza, you will find state-of-the-art Newcastle Gaming Center. Other nearby gambling locations include the Thunderbird Wild Wild West, Firelake Grand and Kickapoo casinos.
Tulsa has several great casinos as well, the most popular being Creek Nation, Million Dollar Elm and Cherokee. Because of so many Native American reservations, Oklahoma has casino resorts scattered all over the state. Cherokee, Choctaw, Comanche, Watonga, Tonkawa and Keetoowah are just some of the more well-known ones.
Washington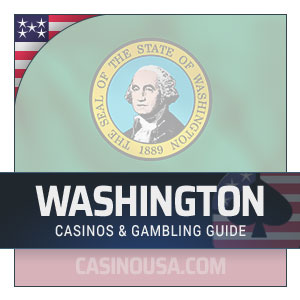 Washington State is not a location that many people associate with gambling, but this state has the biggest density of land-based casinos in America. Naturally, most of them are located in the state's biggest city — Seattle.
Rascal's casino is the closest one to the city's center, but if you travel a little bit more north, you will find the Golden Nugget, Parkers, Crazy Moose and Kenmore Lanes. Some popular gambling places south of the city include Magic Lanes Cardroom, Roman, Silver Dollar, Wizards, Billie's, Great American and others.
If you ever find yourself in the city of Spokane, you might want to stop by Classic Rock, Northern Quest or Aces. The best casinos in Takoma include Emerald Queen, Tower Inn, Luciano's, Paradise Bowl and Grand Central. In Washington's capital, Olympia, you can find Nisqually Red Wind, Hawk's Prairie and King Solomon's Reef.
Louisiana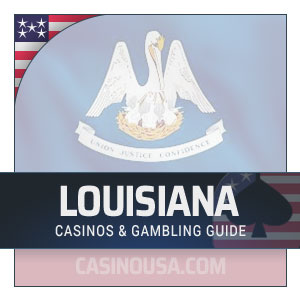 New Orleans is often considered to be one of the best American cities for gamblers. As soon as you land at the airport, you can try your luck at Bally's Belle of Orleans.
Harrah's is the best casino that you can find in the French Quarter, while you can also stop by Crescent City south of Gentilly Woods. Boomtown Casino dominates the gambling scene on the other side of the Mississippi River. Other cities of interest in Louisiana include Baton Rouge and Lake Charles.
Mississippi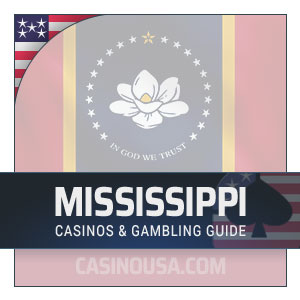 New Orleans sits right next to the border with Mississippi, and there are more than a few Mississippi towns sitting on the Gulf of Mexico where you can play your favorite casino games.
Biloxi is a very popular gambling destination, and some of the most popular casinos there include Beau Rivage, Palace Resort, Imperial Palace, Hard Rock Hotel & Casino, Casino Magic and others. Copa Casino and Island View Resort are the best casinos that Gulfport can offer.
Florida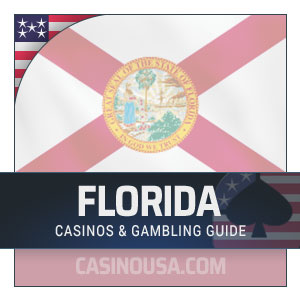 Apart from having amazing beaches and parties, Florida is also a very popular gambling destination. Almost all casinos in this state are near the beach, which might have something to do with the fact that you don't have to pay taxes on your gambling winnings if you're playing in the international waters.
Namely, the majority of gambling in Florida takes place on cruise ships, just off the coast of Miami or Fort Lauderdale. As for land-based casinos (literally land-based), you can choose between several Native American casinos that include Miccosukee Gaming Resort in Miami, Seminole Hard Rock Casino in Hollywood and Seminole Coconut Creek in Coral Springs.
Illinois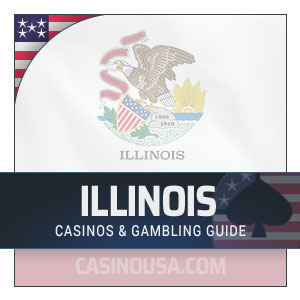 All the top land-based casinos in Illinois are located in its biggest city of Chicago. The only option in downtown Chicago is the Ameristar, but if you travel a few miles south, you will also find the Horseshoe Casino and the Majestic Star. A little further away is the Argosy's Empress and Harrah's in Joliet, as well as the famous Hollywood Casino in Aurora.
Being so close to the border with Michigan, gamblers from Chicago often travel to Michigan City to play at the Blue Chip and Four Winds casinos.
Pennsylvania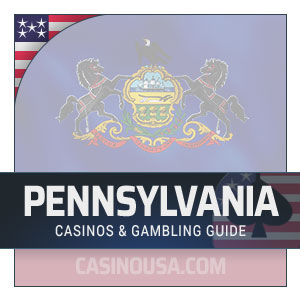 The state of Pennsylvania is relatively new on the gambling landscape since the laws legalizing casino gaming have been passed only in the last decade or so.
Philadelphia offers several modern casinos and hotels, while you can also find more than a few in-land options.
Conclusion
Just like any road trip, a gambling road trip requires you to have some sort of a map. If you want to look for the top-rated casinos in the United States, my US casino locator map will be a great help, so don't plan your trip without it.
If you have any more questions on how to find the best land-based and online casinos in the US, check out my website that has all the content you need. You can also ask for help directly in the comment section below, and I will be more than glad to reply ASAP. Good luck!
Other US States To Find Land Based Casinos
About the Author