Active filters:
Casino Games:
Fishing Games
Clear all filters
7

casinos found based on your search.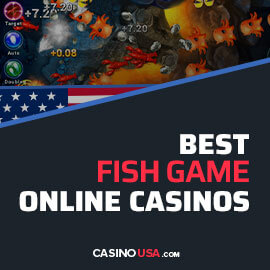 Despite being new to many online casino players, fish games are actually pretty old — they've just started conquering the online world only recently.
They are fun, arcade-style casino games with a unique spot in a standard online casino game library. Most importantly, they are different from other casino games, and thanks to their fast-paced, unusual arcade gameplay, many players find them attractive.
If you want to learn more about them and eventually start playing them — we've got you covered! In this piece, we'll tell you all you need to know about fish games:
What they are
How they work
How to play them
How to win in them
But most importantly, we will share where you can find them and which ones you should opt for.
Best Fish Table Games You Can Play Online
As with all other types of casino games you can experience online, fish games are also quite numerous. Many software providers make them, and you can always find more than a dozen fish games in any casino that hosts them. They are usually listed under the Specialty or Other Games tab. Sometimes, they even have their own separate section.
However, you don't need to waste your time with all of them. You can start by testing out the best ones right away. With that in mind, let's look at some of the most popular and highest quality fish games you can play today.
Fish Catch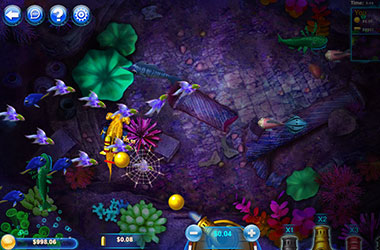 Fish Catch is often lauded as the best fish game on the web, and we have to agree. It comes from Realtime Gaming, and it's basically a shooting game where you spend money to shoot fish.
Every sea creature you catch will turn into a cash prize, which is the primary way you earn money in this game.
Note: You can bet as low as $0.01 and as high as $2.50 per shot.
The mechanics are pretty unique, as you also get to use power-ups and different bullets. Plus, you can move over to other areas containing different fish with various values and so much more.
Fish Catch is so ubiquitous that most players who know of fish games believe that this is how they all look.
Other Fish Games
Fish Catch might be the most popular fish game on the web, but there are still several other exciting titles you should try if you want some diversity:
Fishing Kingdom by NetGame
Fishing War by Spade Gaming
Fish Hunter Haiba by Eurasian Gaming
Ocean Blaster 2 by FunFair
The Angler by Betsoft
Max Quest: Wrath of Ra by Betsoft (you shoot monsters instead of fish, but the mechanics are the same)
Sportfishing by MultiSlot
What Are Fish Table Games?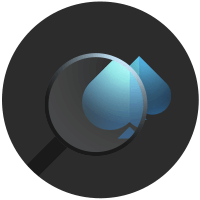 Most fish games are different from other casino titles due to their unique arcade gameplay style. However, they are also quite modern, as they boast amazing graphics and more interactivity than your everyday slot games.
You don't get to place regular bets on most of them, but you have an opportunity to play an interactive arcade game. The goal is to shoot and catch various sea creatures, thus winning different cash prizes.
To shoot these fish, you will need to use bullets, which cost money. In that regard, fish games are similar to spins in video slots. Each spin or shot can cost anywhere from a single cent to several dollars.
Besides the shooting, you can use power-ups that make your cannon stronger. These are also helpful for shooting bigger, more valuable fish. In addition, you can get multipliers, usually through special features like the Mermaid's Luck in Fish Catch.
How to Play Fish Table Games
Even though each fish game is different, playing all of them is pretty straightforward. First, you need to start by finding an excellent online casino with fish games in its library. You can choose an operator we recommend or look for one on your own.
After you have found a casino, all you need to do is create a profile and deposit money. Make sure to deposit enough to claim the welcome bonus, as it will help you get started with more funds for playing. Once that's done, you can start enjoying games.
To play any fish game, follow these simple steps:
Find the game you want to play — Fish games are usually found in the Specialty section of the Game Library. In some cases, if they are very popular in a particular casino, they'll have their own category. Once you're there, you only need to choose a game to start.

Choose the bet — The first step in a fish game is to pick the value of your bet. If you're new, it's best to start with the lowest one. 

Shoot and catch fish — Once the game begins, use your mouse to point the cannon and click when you want to shoot. The goal is to shoot as many fish as you can, as they bring you money. But bear in mind that each shot costs money, and the bigger and more worthwhile the sea creature is, the more shots it requires to catch. 

Win prizes and use power-ups — Every fish will yield you real money prizes, but you'll have to use power-ups to capture bigger creatures. The power-ups are bigger bets, so keep an eye on your balance while playing with them. It's easy to get caught up in the moment when playing a typical fish table game. 
Play Fish Games With Real Money or for Free
Fish games are like slots in this sense, which means that you'll get to play them either for free or with real money. It's up to you — however, we advise you to use the demo mode most casinos offer to learn the game's functions and understand how you can win better.
Once you've gained enough experience, you should deposit money and start playing for real, as that's the only way these games can be as exciting as they are supposed to be.
Tips on Playing Fish Table Games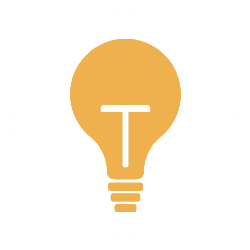 Fish games are certainly very simple, but you shouldn't take this for granted. You still need to follow some pointers and tips if you want to earn more without spending your funds for no good reason.
Here are a few tips that should help you score some wins:
Fish games are not slots, so they require skills. In other words, don't shoot aimlessly — instead, try your best to hit and catch multiple fish with as few shots as possible.
Always check the fish info panel. All fish games will have one way or another to tell you the value of each animal. Study this information to learn which sea creature to shoot with which cannon.
Use smaller and cheaper shots for tiny fish and more expensive ones for bigger animals. This way, you won't waste shots on the animals they are not made for.
The more expensive shots are always better for bigger fish. It might seem like it's more profitable to shoot them using smaller cannons, but you'll spend too much time — and, consequently, too much money — on each large fish. It's cheaper to use bigger cannons, as you'll require far fewer shots to catch the creature.
Make sure you catch each big fish you're shooting. If you don't, you'll just waste your shots without getting the reward. The goal is to capture every bigger creature you are shooting at.
Online Fish Table Games FAQ
Can I play fish table games online?
Yes, of course. They used to be reserved for brick-and-mortar casinos, as they were only played on specific mechanical tables, but now you get to experience the same thing online.
Can I play fish games on my phone?
In most cases, yes. The majority of popular fish games work both on desktops and smartphones. You only need to join a casino that has them, and then you can enjoy these games on any device you have. They work in browsers, so they are easily played on screens of all sizes. In addition, you won't have to download any software to play the games.
How do I win real money at fish games?
You win real money by shooting and catching fish. The bigger the animal you capture, the more money you'll earn. Depending on the game, you'll likely get explanations of which sea creatures are worth the most. However, make sure not to spend too many shots, as each one costs money, so you'll earn less if you waste your shots.
Are there any cheats for fish table games?
You can't cheat in fish games, just like you can't in any other casino game. However, the tips section of this guide will help you earn more, so you won't even need to cheat.
About the Author