Active filters:
Clear all filters
17

casinos found based on your search.
What Is Cash App?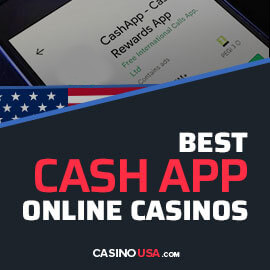 Cash App was initially released on October 15, 2013. Its original name was Square Cash, but it was later rebranded to Cash App. The main feature of the Cash App is easy and convenient online money transfers from one user to another.
The first major feature that the app introduced in 2015 was Square Cash for business. Individual users and organizations were able to create a one-of-a-kind username called $cashtag for sending and receiving money. Thanks to this unique feature, Square Cash's $cashtag has become the #1 method for transferring money.
Another massive shift was the support for Bitcoin trading, which the app added in 2018. The support for cryptocurrencies turned out to be the major step towards the app's adoption in the online gambling sphere. Many online casinos were looking to make BTC deposits and withdrawals quick and easy, and Cash App provided just that.
The app continued developing and adding new features, such as stock trading, which is currently available only to users in the US.
Note: Cash App is available to users in the US and UK, except that UK users cannot take part in stock trading.
Best Online Casinos That Accept Cash App Payments
First of all, let's check out some of the top USA online casinos that allow using Cash App for making deposits. Feel free to go through the list above and pick the casino that meets your needs.
If you're not sure how to choose, read our casino reviews and find out more about each of them. Continue reading if you want to learn more about the Cash App and how to use it for making deposits and withdrawals.
Can US Players Use Cash App for Online Gambling?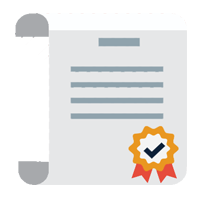 Yes, Cash App is as American as it gets, and its primary market is the US.
The app was developed by Block, Inc. (formerly Square, Inc.), a digital payments and financials company from California. Block is a publicly-traded company and is available on the New York Stock Exchange under the ticker symbol SQ.
That said, Cash App isn't as widespread as some other online casino payment methods, such as PayPal or credit cards. In other words, the number of online casinos accepting Cash App payments is smaller compared to casinos accepting other payment options.
Many offshore online casinos available to American players also accept Cash App Bitcoin payments.
How to Use Cash App in an Online Casino: Step-by-Step Guide
Cash App is one of the few methods that allow both-way transactions, meaning you can both deposit and withdraw funds from online casinos.
It's important to mention that almost all casinos that accept Cash App only accept Bitcoin transactions, with BTC being the only cryptocurrency currently accepted by the app.
Making a Deposit With Cash App to Online Casinos
First of all, let's see what you need to do to transfer your funds from your Cash App to the online casino of your choice.
Please bear in mind that some of the steps described below might be slightly different depending on the casino you choose, but the overall guide should be enough to get you started.
Download Cash App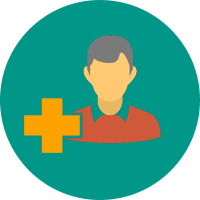 Unless you already have the popular mobile app, you'll have to download it from the App Store (iOS users) or the Play Store (Android users).
To start using it, you'll need to create and verify a Cash App account and add a funding source. In most cases, that's a debit card or your bank account.
Obtain BTC with Cash App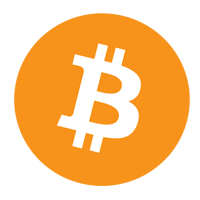 To make a BTC deposit using Cash App, you first need to buy some bitcoin.
Navigate to the Bitcoin option in the navigation menu at the bottom and click on Buy. To start purchasing BTC, you'll need to verify some information about yourself first.
Verify the Bitcoin wallet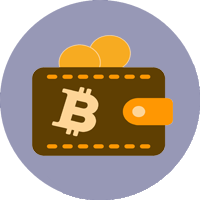 To use Cash App for deposits, you'll have to check the option Enable Withdrawals and Deposits in the Bitcoin section of the app. After that, you'll receive a wallet address.
Select an online casino accepting Cash App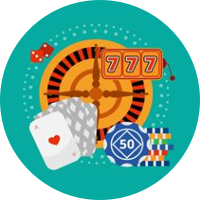 Next, it's time to pick one of the top Cash App casinos featured on this page and open an account.
Make a Cash App BTC deposit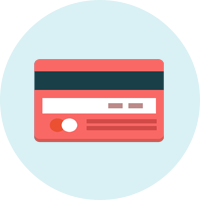 Choose Bitcoin as the deposit option at the platform of your choice and enter the amount you'd like to deposit. The casino will give you a QR code that you need to scan with your Cash App wallet. To do that, find the Withdraw Bitcoin option in the Cash App, enter the amount, and scan the QR code. Alternatively, you can copy the address from the casino to your Cash App.
Have fun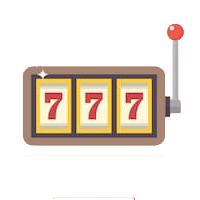 The Cash App Bitcoin transfer is nearly instant, so you should be able to start playing games for real money in no time.
Making a Withdrawal with Cash App to Online Casinos
Once you decide to cash out your funds from the online casino to Cash App, you'll have to go through the withdrawal process, which is similar in most online casinos.
Verify Your Identity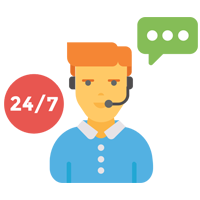 Some online casinos require you to go through a KYC process before allowing you to cash out your funds. In other words, that's a safety measure, but it's only necessary for the first withdrawal.
Request a BTC Payout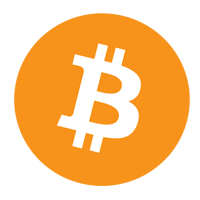 Go to the cashier section and select Bitcoin as your preferred payment option.
If you intend to claim any bonuses, make sure to clear all wagering requirements first.
Enter Your Cash App Wallet Address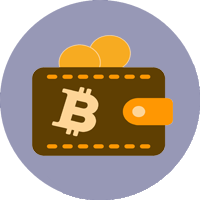 To make a withdrawal, you'll have to enter the wallet address provided by your Cash App.
If you're not sure what that address is, go to the app, select Bitcoin, and choose the Deposit Bitcoin option. You should be able to see your wallet address after that.
Enter the Amount You'd Like to Withdraw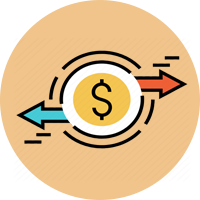 Input how much money you want to cash out from the online casino of your choice to Cash App.
Make sure to check the minimum and maximum withdrawal limits.
Cash out your winnings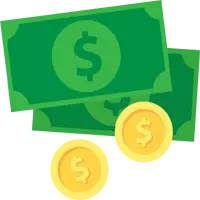 Confirm your transaction and complete the withdrawal process.
All online casinos have withdrawal pending times, which can sometimes take a couple of business days, so make sure to check that to know how long you'll have to wait to get your money.
Voucher Deposits and Withdrawals With Cash App
Certain online casinos, such as Bovada and Slots LV, have the voucher transfer option, sometimes referred to as player transfer.
Technically speaking, players can buy and sell their account balances as a deposit and withdrawal method. Since those are P2P transactions, Cash App can help them with that.
Note: Please remember that Cash App isn't directly used in the casino of your choice but is instead a mediator between the two parties.
Still, you can use all the benefits of vouchers to make deposits and withdrawals, and here's how.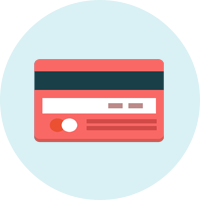 Deposit:
Pick one of the available online casinos on this site that offer vouchers as a deposit option.
Find the online community page for the platform of your choice to find voucher codes for sale and accept Cash App transfers.
Contact the player selling the voucher and arrange the deal.
Make the payment via Cash App and receive the voucher code.
Enter this code on the platform of your choice and receive funds from the other player's account.
Withdrawal: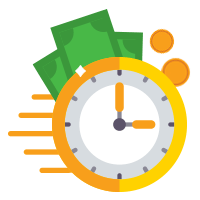 Log in to the online casino of your choice and pick Voucher as your preferred withdrawal option.
Enter the amount you'd like to cash out and get it converted into a voucher code. The casino will usually send the code to the email linked with the platform.
Find the site's community page or a forum for its members and post an ad for selling the voucher code. Don't forget to specify the amount you're selling and that you're willing to use the Cash App.
Once you get in touch with an interested party, let them send the amount to you via Cash App and send the code to them as soon as possible.
How to Pick the Best Cash App Casino for You
Our team of experts selected some of the top Cash App online casinos for US players and featured them on this page. However, if you're interested in picking a Cash App casino by yourself, it's important to take several things into account and avoid common pitfalls. Therefore, we decided to provide a short guide on choosing the best Cash App online casinos.
Cash App Availability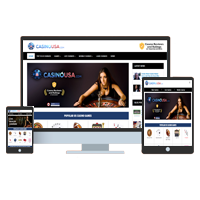 The first thing you need to check is whether the online casino you're reviewing accepts Cash App. As stated above, Cash App casinos are not very common, but their number ought to increase in the future, as Cash App's popularity has been growing lately.
Note: Some online casinos accept only Cash App deposits, meaning you'll have to use a different withdrawal method. Most of them, however, work for both deposits and withdrawals.
Bonuses and Promotions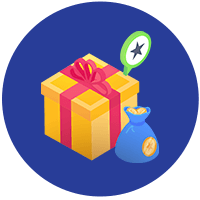 More than 90% of online casinos offer welcome bonuses for new players. These are often awarded once you make your first deposits. However, some online casinos do not grant deposits to players who use specific payment methods. For example, a casino might not allow players who use Skrill to claim the welcome bonus.
The good news is that Cash App isn't usually located on the list of ineligible payment methods, but this is worth checking out before opening an account.
Also, make sure to read the T&C section of the welcome bonus and learn more about other things, such as wagering requirements, expiry dates, minimum and maximum limits, and more.
Finally, pay attention to other promotions for regular players and whether you'll be able to claim them. Some casinos even have Bitcoin-only promos, which you'll be able to claim by using Cash App.
Available Games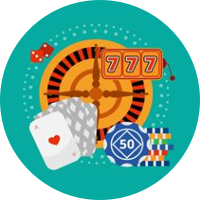 What type of casino player are you? Do you prefer slots or table games? Are you into live dealer games? Are you on a budget or rolling high?
The truth is — there's no one-size-fits-all when it comes to casino game portfolios, so you need to pick the one that suits you most.
Pay attention to game providers and the overall quality of the available games on the site. If you like trying many different games, you should also check out the overall number of games on the platform.
Security and Licensing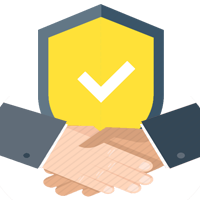 The internet is scary if you cannot filter out what's good for you, which also applies to online casinos. It's essential to stick to the ones that are trustworthy and secure.
The first thing you need to check is the license. If the casino is licensed and regulated by a highly valued regulator in the online gambling community, it means it's probably safe.
Customer Support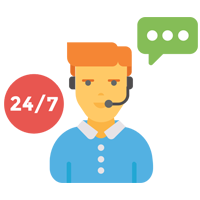 Our team always devotes some time to chat with customer support on every online casino platform we review to get a general idea of how fast and helpful the support team is.
In most cases, you can contact support even as a non-registered user, so we suggest using this option whenever possible.
Mobile Availability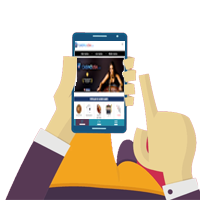 Finally, if you like playing casino games on the move, you must check whether the casino is available for phones and tablets. After all, Cash App is a mobile application, so you'll be able to use it even if there are no desktop computers or laptops around.
The good news is that most online casinos are available for mobile devices, except that some of them are optimized better than others.
Also, some of them are available as stand-alone mobile casino apps. Others are only available via your mobile browser, as they are technically mobile versions of their respective casino sites.
Why Use Cash App for Casino Deposits?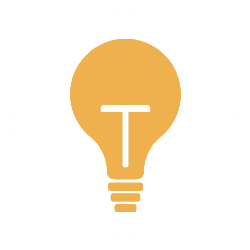 Cash App is one of the few methods to process both crypto and fiat payments. More than 36 million users actively use the app in the United States and the United Kingdom. The best part is that the app has achieved a lot in a relatively short period and has vast growth potential. This means many new online casinos might feature it soon.
On top of that, Cash App features an intuitive interface, making it easy to deposit and withdraw BTC from online casinos. It's a regulated fintech company from the US, meaning it has to follow some of the strictest regulations.
Pros and Cons of Using Cash App
Let's check out some of the major advantages and drawbacks of using Cash App.
It's possible to make Bitcoin deposits and withdrawals
You can use vouchers through it
It is easy to use and great for inexperienced crypto users
It is regulated in the US
It features fast and easy transfers
You can usually claim casino bonuses with it
You'll have to create an additional account on Cash App to use it
The verification time for BTC trading via Cash App can sometimes take 2+ days
Only US and UK residents can use Cash App
There are fees for Bitcoin and P2P transfers, albeit minimal
Final Thoughts
To sum up, Cash App is a relatively young but powerful mobile application perfect for depositing and withdrawing Bitcoin from online casinos. On top of that, you can use it on casinos that offer voucher deposits and withdrawals to send and receive payments from other players.
All in all, despite a couple of minor downsides, it's an excellent app for US players interested in online casino gaming.
FAQ
Do I have to open an account to use the Cash App?
Yes, you do. Since Cash App is licensed and headquartered in the US, it requires its users to go through the registration process and certain KYC protocols to verify their identity. The good news is that you'll have to do this only once.
Do online casinos accept Cash App?
Cash App may not be as popular as some other payment methods at the moment, but there's a decent number of online gambling platforms that accept it for deposits and withdrawals. The best ones are located on this page.
Are there fees for Cash App transactions?
The Cash App fee system is somewhat complex, and fees vary. In most cases, they'll be between 1.5% and 3.0%. Bitcoin fees vary depending on the current state of BTC on the crypto market.
Are Cash App transactions safe?
Yes, they are. Cash App uses all the essential security protocols to keep your transactions safe and secure. If you decide to make Bitcoin deposits and withdrawals, you can also enjoy the security provided by the distributed ledger technology behind BTC.
How long does it take to withdraw your funds via Cash App?
Cash App transactions via Bitcoin are nearly instant. Still, you should consider that online casinos often have a withdrawal pending time that's usually between one and five business days.
About the Author