40

casinos found based on your search.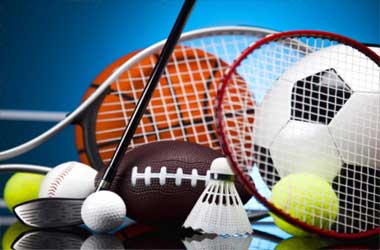 The global sports betting industry is a multi-billion dollar industry and is very popular with Americans who love to wager on their favourite sports.
However most of the states in America have laws that make sports betting illegal. Currently only Nevada, Montana, Delaware and Oregon allow sports betting but there are a number of states including New Jersey who are pushing for the ban on sports betting to be lifted.
Online Sports Betting Basics
While the majority of sports betting providers offer a wide range of sports, most Americans tend to focus only football, baseball and basketball. The sports betting market in the United States witnesses a spike in wagering when the National Football League (NFL), National Basketball Association (NBA) and the Major League Baseball (MLB) seasons are in progress. Some of the other popular sports that Americans like to wager on include tennis, golf, boxing, cycling, mixed martial arts, horse racing and hockey.
The Daily Fantasy Sports (DFS) market in the United States has also witnessed a tremendous growth in cash game wagering but over the last 18 months the DFS industry has suffered as a number of states have concluded that DFS cash games are similar to gambling and hence DFS providers must obtain a betting license to offer cash game wagering.
Different Types of Sports Bets
Sports betting providers offer a wide range of bets that depend on the nature of the sport, duration of the sport and outcome of the sport. We take a look at some of the most popular bets that sports betting operators provide:
Coin Toss: This type of bet is offered in sports where a coin is tossed at the begging of the game so that a player/team can decide whether they want to start the game, choose the side of the court or decide whether they want to bat first.
Final Result: This type of bet is very simple and easy to understand. The bettor needs to make a decision on the final outcome of the match and place a wager on who they think will win.
Final Score: Here the bettor needs to make a calculated guess as to what the final score-line will be in the end. This can be a difficult bet as there is a huge element of luck involved but the pay-off can be a lot higher.
First Half Score: This is where the bettor needs to decide what the score-line will be when the first half of the match is finished.
Best Player Performance: This is equivalent to the man of the match award and is mostly applicable in team sports. The bettor needs to decide who the star player of the match will be and then make a wager on the player. If the player gets awarded with the 'best player performance' award, the bettor wins.
Best Team Performance: This usually happens when a number of teams compete in a league or association. The better needs to decide which team is likely to finish at the top of the table and be awarded with the best team performance award.
Method Of Victory: In sports such as Mixed Martial Arts, sports betting providers offer numerous options for Method of Victory. Some of these options include win by points, win by submission and win by knock-out.
Illegal Sports Betting Providers
Although sports betting is illegal in most of the states in America, there are a number of illegal sports betting operators in the country offering their services. These illegal websites tend to attract a large number of visitors who are interested in sports betting and winning money. However this is a risky proposition for a number of reasons.
These illegal sports betting websites can take advantage of players because they have no recourse to law or to a regulated body. These illegal websites may not always promote fair gaming and could manipulate the system to con the bettor into wagering more and losing more money. Player financial and private information is also at risk as there is no guarantee that these illegal sports betting websites are encrypted and use the latest technology to prevent cyber threats and hacking.
Players continue to risk wagering at these illegal sports betting websites because they do not have to pay high taxes and also enjoy the thrill of gaining access to something that is forbidden.
Gaming regulators are continuing to look at ways to blacklist these illegal sports betting operators and crackdown on the underground sports betting industry.
Reputed Sports Betting Providers
The safest way to indulge in sports betting is to sign up with reputed providers. There are a number of ways to ensure that you are playing with a reputed provider. You need to first ascertain if sports betting is legal is your state, where the provider is regulated and licensed to operate and if the sports betting provider is new in the market or has been around for a few years.
Players are also encouraged to check for online reviews on the sports betting provider and take the time to read the terms and conditions before entering into any binding contract. Some of the reputed sports betting providers in the United States include Bovada, BetOnline, MyBookie, Intertops, BetNow, TopBet, SportBet and GT Bets.
Online Sports Betting Concerns
Most of the sporting bodies in the United States are not in favour of legalizing the sports betting industry as they are concerned that the sports betting mafia will end up influencing the outcome of the matches and thereby taint the sport in the process. Match fixing has been one of the biggest problems in sports betting all over the world and it is no different in the United States.
Some of the top sports in the world including soccer, tennis, cricket and boxing have all come under the radar in recent times due to match fixing allegations. Players, coaches, referees, match officials and even heads of sports betting bodies are all targets for the sports betting mafia who want to influence the outcome of the game as they often have millions of dollars riding on the outcome.
Online Sports Betting Strategy
If you are serious about sports betting wagers and want to win on a consistent basis, then you need to develop a winning strategy and ensure you stick to that strategy while wagering. Some of the points to keep in mind while developing a betting strategy include:
Knowledge of the Sport: If you are getting into sports betting, it is important that you learn as much as you can about that particular sport. This implies knowing the rules of the game, studying teams and players, conducting research into past performances and understanding how the scoring system works.
Breaking News: Before you place a wager, it is important that you are fully aware about current news concerning the sport. There are a number of factors that can impact your wager including weather conditions, player injuries, player suspensions, player fines and personal issues.
Wagering Amounts: Players need to decide how much money they are going to wager each day, week or month and then stick to that strategy and not let anything else influence them. Sometimes players can get caught up in the moment and end up wagering a lot more money than the originally intended and lose it all in the process.
Withdrawals Amounts: Players should also have an amount in mind that they want to withdraw every week or month and then proceed accordingly. If they do not decide on a withdrawal amount, they can end up spending all the money then win and could likely lose all their winnings in the process.
Online Sports Betting FAQ
How do I know if the website is regulated and licensed?
All licensed and regulated websites usually display this information towards the bottom of their home page. If you do not find this information, it is highly likely that the website is not regulated or licensed. You can also do a basic Google search to check if is regulated.
I find the sports betting bonuses very attractive – are they for real?
It really depends on which online website you are playing on. We encourage players to take the time to read the terms and conditions carefully as there are often hidden conditions attached to these bonuses.
How long will it take for deposits and withdrawals to be processed?
This depends on the policies followed by the online sports betting provider and also on the payment processor being used. Providers such as Neteller, Giropay, Paycardsafe and Skrill offer instant processing and make it easy for players to deposit and withdraw their money.
What should I do I have a problem with my sports betting provider?
First thing you should do is see if they have a Frequently Asked Questions (FAQ) page and see if your question has been addressed. If not you can always contact their customer service team and see if you can resolve your problem. Should these two options fail to work, you could go to the regulated body or the concerned authorities provided you are playing at a legal sports betting website.
About the Author