Active filters:
Clear all filters

Wild Casino
Bonus Offer:
$5,000 Welcome Bonus
More Info
Available Games
Slots
Blackjack
Roulette
Live Dealer
Baccarat
Features
Great selection of slots
High-quality live dealer games
Excellent welcome bonus
Crypto-friendly

Ignition Casino
Bonus Offer:
$3,000 Welcome Bonus
More Info
Available Games
Slots
Blackjack
Roulette
Live Dealer
Baccarat
Features
300+ games
Crypto-friendly casino
Live dealer jackpot
Bonus galore for different verticals

BetUS Casino
Bonus Offer:
150% up to $3,000
More Info
Available Games
Slots
Blackjack
Roulette
Live Dealer
Baccarat
Features
Reputable online casino with 26+ years' experience
Wide range of deposit bonuses for sports bettors and casino players
Outstanding customer support
Several different cryptocurrencies accepted for deposits and withdrawals
14

casinos found based on your search.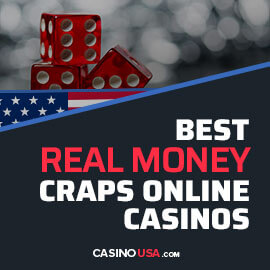 Craps is one of the most exciting games that you can play in a land-based casino. Throwing the dice while several people cheer for you around the table is the definition of high-quality casino entertainment.
Although you might think that playing craps online is not as fun as playing the game in your local casino, hundreds of thousands of people would beg to differ. That's how many online craps players there are today, and the numbers are getting higher each year.
Craps might not be as popular as blackjack or roulette, but it's nevertheless present on almost every renowned casino site.
If you're looking to learn the ins and outs of playing online craps, you have come to the right place.
One of the reasons why most online players tend to avoid craps is due to the fact that craps have been viewed in the past as a difficult game to play and master. While it is true that craps can be a bit daunting when played for the first time, it is similar to most card games that involve the rolling of a dice. There are hundreds of different live casinos where you can play this game, and picking the right one is not exactly the easiest job in the world. You need to consider a lot of things, but first and foremost, you need to be familiar with the rules.
You are only minutes away from signing up to the best craps casinos on the internet 2023 and starting to play craps. However, it wouldn't hurt to know a thing or two about this online gambling game before risking any real money on it. So, start reading and give yourself a chance to become a true craps expert!
How I Pick My Top Online Craps Casinos
As I mentioned earlier, online casinos are all over the place. There are more gambling websites than ever before, and new ones keep appearing every day. This makes things difficult for people who are not totally sure which websites to trust and who are only beginning to explore the world of online gambling. But don't worry, as I have made a list of the most trustworthy and the most rewarding online casinos for you. Check it out below!
You might be wondering why you should trust me with this kind of information? Good question! Although I can promise you that I've made this list without being biased in any way, it's best if you do your own investigation and find which websites are really worth your time and money.
So, here are some of the things that you should be looking out for when searching for good online craps casinos.
Safety and Security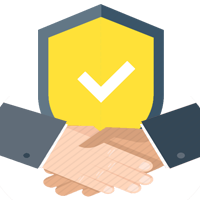 To see if the site is legit and not a scam, you should look for their licensing information. This will usually be placed towards the bottom of the casino's homepage. Each website should state which licensing jurisdiction they are operating under, as well as listing their licensing number.
The safety of your money and personal details should be your primary concern. Check to see if the website has an SSL encryption certification or the eCORGA seal of approval.
Player reviews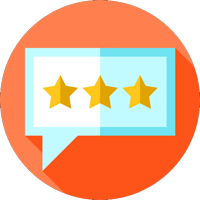 Find what other people are saying about the website you are going to play on. Check some review sites and see how they rate a particular online casino.
Bonuses and promotions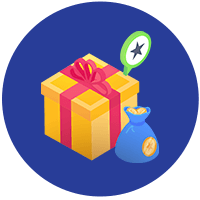 Search for a website that will give you a good starting advantage via the welcome bonus.
Banking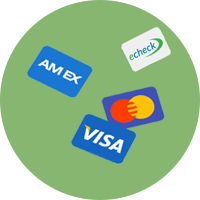 To avoid any wasting of time, look for casinos that offer convenient payment methods that guarantee fast deposits and withdrawals, as well as low transaction fees.
Languages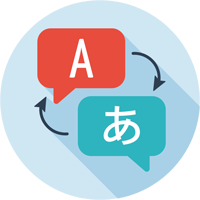 I assume that you have a pretty good grasp of the English language since you're reading this article. However, if you would feel more comfortable playing craps in your native tongue, you'll be happy to know that there are plenty of casinos that will allow you to do that.
Customer support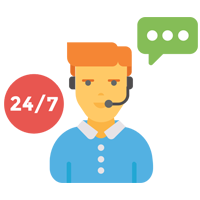 If any issues arise and at any time, you should be able to find responsive and professional customer support that can answer all your questions correctly.
I have made sure that each and every casino site on my list fills out the necessary criteria for the above-mentioned things. There are no wrong choices, but you should still check every website on the list and see which one suits your playing style the most.
The Advantage of Playing Craps Online
Having a crowd of people around the table when you're playing craps can be really fun, but oftentimes it's a little bit annoying, not to mention that craps tables are usually very busy and that you can wait for a long time to get into some action.
However, there's none of that when it comes to online craps. You can always find an open spot on one of the online tables and you can play in the privacy of your own home without being bothered by others. Websites on my list are also mobile-friendly, meaning that you can play craps on your favourite smartphones or tablets.
What's more, there are plenty of casino bonuses that you can take advantage of, which is something that you won't find at your local casino.
Playing Craps on Mobile
The best thing about online craps casinos is that they allow you to play the game on your mobile device. Most casino operators have mobile-friendly websites, and thanks to instant play technology, you can access them in minutes using your smartphone or a tablet. The process is the same as on the PC, and you can also access your account, deposit, and withdraw — all by using your mobile device.
Also, some casinos have mobile apps that you can download for free. They are well-optimised for smaller screens and, although the craps table layout can be a little crampy, you won't really have any issues with it.
How to Start Playing Craps Online — Step by Step Guide
Here are all the necessary steps you need to take in order to start playing real-money craps on an online casino site.
Registration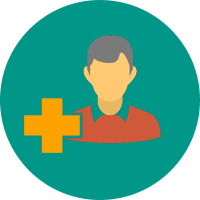 After you've chosen a casino site from my list, you must create an account on it. The registration process shouldn't take more than a few minutes and consists of you giving your personal details (full name, date of birth, address, and so on) for verification purposes. Once you've finished, you will receive an email stating that your account is now active and that you can use it.
Depositing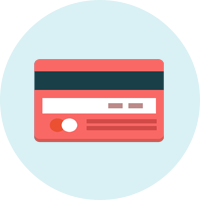 Head over to the cashier page of the casino site and see which deposit option you have at your disposal. Choose one of the options and type in the amount of money you wish to deposit.
Most deposit methods go through almost instantly, and the most popular options include credit cards, prepaid cards, e-Wallets, and crypto.
Finding the Game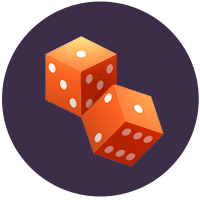 Go to the website's table games section and search for craps. Click on it and wait until the game loads. You will be placed inside the game and you can start playing once the current betting round finishes.
Cashing Out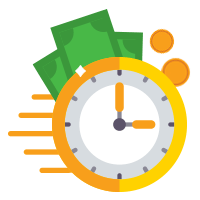 After you've finished playing, simply exit the game, and you will find yourself back into the casino site's lobby. If you want to cash out your winnings, go to the cashier section of the website and start a withdrawal request. Similarly to depositing, you need to pick one of the available payment methods and the amount you wish to cash out.
The Basics of Online Craps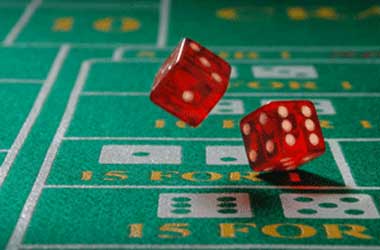 There are a number of online craps guides available that walk players through the process of understanding and playing craps. If you have never played online craps but would like to give it a go, we suggest you take some time to read one of these online guides on craps as it will make it a lot easier for you to understand the game and prepare you for what to expect when you play online craps.
At first, craps might seem like a very confusing casino game. The table has a lot of things on it, and you wouldn't even know how to begin to make sense of it. Although craps might be a little bit more complicated than roulette or baccarat, for example, it's really not all that hard to wrap your head around, as you can learn its rules in a matter of minutes (more on this later).
One thing you will immediately notice about the craps table is that it's symmetrical. There are identical things on either side of the layout, allowing players to play on both sides of the table simultaneously.
The whole game of craps can be divided into two phases — the Come Out roll and the point. The Come Out roll is started by the shooter (dice thrower). Before the two dice are thrown, each player places a bet on the table. You can initially bet on the Pass and Don't Pass fields. The Pass line bets win if the shooter rolls a 7 or 11, but when the dice add up to 2, 3, or 12, the game is over. If 2 or 3 are rolled, the Don't Pass line bets win, while the 12 being rolled results in a push (neither a win nor a loss). Also, these three numbers getting rolled represent the end of that round and another shooter takes place.
If any other number is rolled, that number becomes the "point". The point phase begins once the shooter rolls 4, 5, 6, 8, 9, or 10. The shooter needs to hit that number again before hitting a 7 for all the Pass Line bets to succeed. Otherwise, the Don't Pass bets win.
Online Craps Bets
I revealed the basics of the Pass and Don't Pass bets above, but there are several more bets that you can take in a game of online craps.
For example, the Come bet can only be placed after the point has been established and you will basically be betting for the roll to pass (7 and 11 wins the bet, 2, 3, or 12 loses it). The difference between the Come bet and the Pass bet is that the Come bet also represents the point number that "comes" after the shooter's next dice roll. There's also the Don't Come bet that works as a combination of Don't Pass bet and the Come bet (2, 3, and the established point win the bet, 7 or 11 loses, 12 is a push).
Place bets are very simple. Just place the chips on any of the point numbers (4, 5, 6, 8, 9, or 10). One of these numbers needs to be rolled before a 7 for the bet to be successful.
Field bets allow you to bet on any number you think will come next, regardless of it passing or not passing. The available numbers are 2, 3, 4, 9, 10, 11, and 12.
Hardway bets (also called doubles) can be placed on numbers 4, 6, 8, and 10, where each of them must come as a pair. A bet is lost if a 7 is rolled or if the wagered number appears as a non-pair.
Big 6 and Big 8 are also an option. These allow you to bet with a table minimum on the numbers 6 or 8 being rolled before a 7, and they always work as opposed to place bets. Other bets include Any 7 and Any Craps (2, 3, 12).
Online Craps Betting Odds
Craps has some of the most complex bets when compared to any other online casino game. Therefore, the odds are not very straightforward and are the result of a high number of possible outcomes. Also, some bets have different payouts for different outcomes, as is the case with Pass and Don't Pass bets, or even Field bets.
To get a better understanding of this, check out the table below.
Bet Type
Odds Paid
True Odds
House Edge
Pass / Come
1:1
251:244
1.41%
Don't Pass / Don't Come
1:1
976:949
1.36%
Pass Odds / Come Odds
2:1 on 4 and 10
3:2 on 5 and 9
6:5 on 6 and 8
Same as paid
–
Don't Pass Odds / Don't Come Odds
1:2 against 4 and 10
2:3 against 5 and 9
5:6 against 6 and 8
Same as paid
–
Field
1:1 on 3, 4, 9, 10, 11
2:1 on 2 and 12
5:4
5.56%
Craps (2, 3, or 12)
7:1
8:1
11.11%
Any 7
4:1
5:1
16.67%
Place 4 / Place 10
9:5
2:1
6.67%
Place 5 / Place 9
7:5
3:2
4%
Place 6 / Place 8
7:6
6:5
1.52%
Hard 4 / Hard 10
7:1
8:1
11.11%
Hard 6 / Hard 8
9:1
10:1
9.09%
Big 6 / Big 8
1:1
6:5
9.09%
2
30:1
35:1
13.89%
3
15:1
17:1
11.11%
11 (Yo)
15:1
17:1
11.11%
12
30:1
35:1
13.89%
The Essence of Craps Explained: How Do You Roll the Dice in the Online Setting?
One question that bothers craps players is related to the dice roll when playing the game online. With no live presence at a casino, it's evident that players can't interact with the dice in any real way. So, how is the game outcome generated, and does it affect the fairness of online craps?
As is the case with slots, video poker, and other table games, a random number generator orchestrates the outcome for the RNG-based game of craps. When it comes to the live dealer craps variant, those playing this game for the first time may expect to see the dealer throw the dice. In reality, there's a robot arm in charge of making the rolls. Therefore, the outcome of each round remains random, no matter the game version.
Free vs. Real Money Craps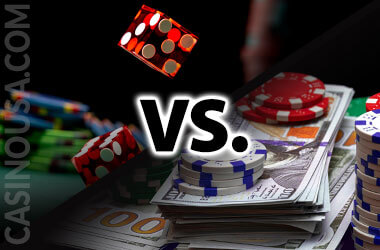 Most online casinos that offer craps provide players with free to play craps and also real money craps games. These free to play craps are a great way for new players and even experienced craps players to test out the software, get a hang of how the game works and also gain valuable experience.
While playing free to play craps may not be as exciting as playing real money craps, it is a great way for players to make mistakes and not pay for them with their own money. This helps them formulate a strategy and get better when they move on to real money online craps.
When you play real money craps, we suggest that you place a limit on the amount of money you intend to bet on a particular day or week as this decision will prevent you from spending more money whether you are on a winning or losing streak at the online craps table.
Online Craps Tips and Strategies
To be successful playing online craps, one needs to develop a robust craps strategy. In craps, you will be in charge of how much you're risking. Whether a particular bet is good or not depends on how much you know about the odds and the house edge, something which I listed for you above.
However, on top of realising where the best odds are, there are still some tips and strategies that you need to consider, and here are a couple of them.
Knowledge
To become good at craps, one has to put in the time to study and learn the nuances of the game. You can do this by reading a number of online craps guides and articles, watching players at live craps tables and also viewing YouTube tutorials on Craps.
You need to learn how to measure the house edge on bets such as Pass Line, Don't Pass Line, Single Roll Bets and Multi-Roll Bets. The safest bets tend to be the line bets as the house edge is at the lowest. Such tips are essential in doing well when it comes to online craps.
Experience
When playing online craps, it is important that you feel comfortable and at ease. If you are tensed, nervous or preoccupied it is not going to help your game. This is why experience is essential and one of the ways you can do this is by putting in a lot of hours playing free to play online craps.
When you move on to real money craps for the first time, we advise you to bet low amounts during the initial stage, so even if you end up losing, it is still a small amount.
Intuition
Intuition or instinct or an inward impression – whatever you want to term it becomes essential when you play live or online casino games.
Players need to be able to tune in to their intuition and pay attention to it as it will help with their game. Players who have never tried this might take awhile to get used to it. One simple example could be the feeling that you get on the inside telling you to walk away from the game while you can – pay attention to this as it might be the difference between walking away a winner or going home a loser.
Big 6 and Big 8 Are Sucker Bets
If you have ever played craps with experienced players, you would notice that they never put their money on Big 6 and Big 8, and there is a good reason for this. To win this bet, the 6 or 8 must be rolled on the Come Out roll before 7. You might think that the word "Big" stands for a big payout or something, but it's exactly the opposite.
The reason these bets are not good is that you can bet on the same numbers as the part of your Place Bet and be better off. The payout is larger (7:6 as opposed to 1:1), and the house edge is smaller (1.52% compared to 9.09%).
The only advantage of Big 6 and Big 8 is that you can make these bets with a table minimum, which is rarely the case with Place Bets. So, only consider these bets if you're really low on money and desperate to make something happen. Otherwise, stay away!
The 3-Point Molly
This strategy could be a little confusing for beginners, but it's great once you realize how to use it properly.
The way it works is that you make a Pass Line bet. After that, make a Come bet in order to guard your Pass Line against a 7. You should also double every Come bet with single or double odds. When the point is hit and your Come bet moves to that number, make another Come bet. Continue playing this way until the 7 is rolled.
Although this might not make much sense at first, it's really an effective strategy, and can bring you some sizable profit over time.
Things to Consider Before Playing Craps Online
You can make an online casino account and start playing online craps in minutes. However, there are a few things to consider before joining your very first craps table.
Make Sure That You Understand the Rules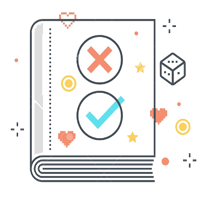 You can say this for every game, but craps has some of the most complicated rules in a casino, and it's essential for you to know them all in order to have a good time.
Things might seem confusing at first, but once you get the hang of the game, you will discover how fun online craps can really be. Also, make sure to know all about the odds and the house edge so you can stay away from making bad bets.
A good option is to try playing on some tables for free (yes, there are free online craps games). This will help you get a feel for the game, as you will play through some of the potential scenarios.
Decide on Your Bankroll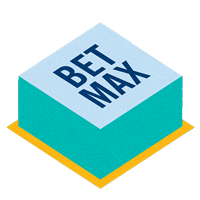 The action on an online craps table moves fast, and if you don't know what you're doing, the money can disappear from your balance in a matter of minutes. That's why you should be extra careful and decide on your online craps budget before the game starts.
If you're a beginner, find a table where they accept low minimum bets.
Check Your Internet Connection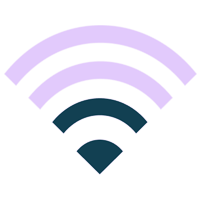 Make sure that you have a stable internet connection at all times. Since these games are played in real-time, you must have a fast internet connection to support them.
If the game cuts out while you're playing, all winnings will be void and your current bets won't count.
A Winning Start: Tips for Optimizing Your Online Gameplay With Bonus Offers
The benefits of bonuses and promotions offered by online casinos have been known for quite some time. Most casino sites feature promo deals for players who join their ranks and for existing members. However, craps lovers shouldn't blindly claim the first big bonus offer they stumble upon, at least not before they read the bonus terms and conditions.
Namely, you'll find craps either among the table games or in the live casino section. As a rule of thumb, these two game categories aren't featured in special offers in most online casinos.
You may still find welcome packages or regular promotions that can be used on craps. However, you should always check the percentage they contribute to the bonus rollover, as the number usually does not exceed 10%. Also, some casinos have exclusive promotions for games of this type, so make sure to claim those deals whenever you find them.
Craps vs. Sic Bo: The Main Differences Between the Two Blockbusters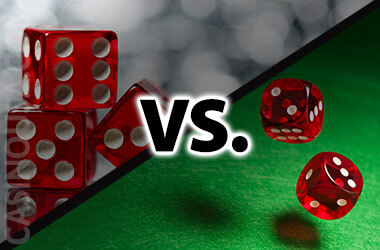 Craps has been the most popular dice game in casinos for a long time. However, in recent years, we've noticed a new kid on the block slowly assembling a loyal fan base — Sic Bo.
Regardless of which game you choose, you will be betting on the outcome of a dice roll. Yet, there are notable differences between the two options starting with the number of dice used — two for craps and three for Sic Bo. Due to the different number of dice, the two games also have different table layouts and betting systems.
Sic Bo is the better choice if you prefer simplicity, as it only features one betting round. Craps, on the other hand, often involves several rolls. Nevertheless, craps is still the more popular game in the Western world, so you'll find it in almost every online casino, unlike the Asian game Sic Bo, which dominates the Eastern market.
Conclusion
Many patrons stay away from online craps tables because they feel that the game is too complicated for them. However, in reality, craps is a simple game that can be really exciting, and most importantly — rewarding.
I guess that the rules can be a bit confusing at times, and it's difficult to explain them all using words only, so maybe go and watch a few tutorial videos or try the game for free to really understand it.
In any case, I hope that you enjoyed reading my article. If you can't wait to start playing online craps, refer to my list of top online casinos that have this awesome game in their library.
Also, feel free to comment in the comment section below and ask me anything related to craps or online gambling. I will be more than happy to hear from my readers and share my knowledge about any casino subject. Good luck!
Online Craps FAQ
Where can I play craps online?
Craps games can be found on hundreds of different online casino sites, but some are better than others. Check out my list of top craps casinos for 2020 and take your pick.
How to win at craps?
Craps is a luck-based game, but that doesn't mean that there aren't some strategies involved with playing it. I have shared some strategy tips above, so don't hesitate to take a look.
Can I place a bet even without being the shooter?
The shooter is the only player on the table that is required to take a bet before rolling the dice. However, other players are free to participate in every turn.
What are the best bets in craps?
The best bets in craps are the Pass, Don't Pass, Place 6, and Place 8. These bets have very favourable payouts, and they come with a relatively small house edge.
Are online craps games rigged?
All online games are RNG-based, which means that the outcome is randomly generated and gives each player a fair chance of winning. To avoid any rigged craps games online, stick to reputable casino websites, some of which I shared on my list.
Can online craps be played for free?
Yes, many online casinos will give you an opportunity to learn the ropes of their table games by playing them for free, which is especially useful with craps, as this game usually takes some time to master.
About the Author