Active filters:
Clear all filters

Wild Casino
Bonus Offer:
$5,000 Welcome Bonus
More Info
Available Games
Slots
Blackjack
Roulette
Live Dealer
Baccarat
Features
Great selection of slots
High-quality live dealer games
Excellent welcome bonus
Crypto-friendly

Ignition Casino
Bonus Offer:
$3,000 Welcome Bonus
More Info
Available Games
Slots
Blackjack
Roulette
Live Dealer
Baccarat
Features
300+ games
Crypto-friendly casino
Live dealer jackpot
Bonus galore for different verticals

BetUS Casino
Bonus Offer:
150% up to $3,000
More Info
Available Games
Slots
Blackjack
Roulette
Live Dealer
Baccarat
Features
Reputable online casino with 26+ years' experience
Wide range of deposit bonuses for sports bettors and casino players
Outstanding customer support
Several different cryptocurrencies accepted for deposits and withdrawals
14

casinos found based on your search.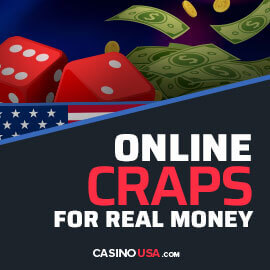 But let's face it: it's not rocket science. All it takes is a couple of online sessions to get into the swing of things and enjoy craps to its fullest without getting lost in the rules but still staying focused on the gameplay.
If you're hell-bent on mastering online craps, you've come to the right page. Let's check out the essentials of the popular game, as offered at real money online casinos.
Online Casinos Offering Craps For Real Money
First, let's look at the ultimate list of online casinos for craps real money at the top of this page . All sites are hand-picked by our seasoned team of online gambling experts. Each platform is tested for security and fairness, so you can choose what suits you best.
Online Real Money Craps Rules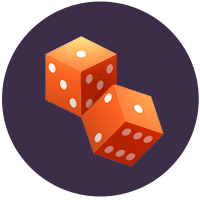 Online craps is essentially a digital version of real-life craps — that is, the difference between the two is negligible in terms of rules and gameplay. The only true distinction is that you don't get to toss real dice online; instead, the algorithm does it for you. It is known as a random number generator (RNG), ensuring that the results of rolled dice are always unbiased.
If you already know how to play land-based craps, you can proceed with choosing an online casino. However, if you're new to the famous dice game, continue reading to learn how to place bets and win.
How to Bet on Online Craps With Real Money
Betting is half the fun in craps, as it's a bit more complex compared to many other online casino games. Here's an overview of what a standard craps round looks like:
Place a Pass or Don't Pass bet — If you choose Pass, you're betting that 7 or 11 will be rolled, while those betting on Don't Pass are hoping for the dice to show 2, 3, or 12.

After everyone makes their first wager, someone shoots the dice — In online craps, this doesn't matter, as you'll be the one doing the shooting every round. However, that changes in the land-based version, where the shooter role is switched. This first roll is called the come-out roll.

Check the dice — If they show 7 or 11, the Pass bet prevails. However, if the outcome is 2, 3, or 12, the Don't Pass wager wins. In the case of any other number, it's established as the point, and the round continues.

Add more bets — Next, you can bet on whether the dice will land on the point. The same shooter keeps rolling the dice until they receive the point or 7. The round ends after rolling one of the two numbers.

End of the round — If the point is rolled before 7, all Pass line bets win. Whenever 7 is rolled before the point, the Don't Pass line bets triumph.
So far, we've explained the basics, but craps is so much more than that. Here's a list of other betting options you can make in online craps.
Come bet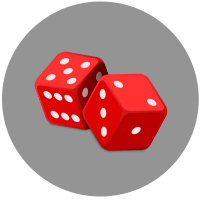 It's the same as the Pass bet but can only be made after the point is established.
Players wager that the dice will show 7 or 11.
Don't Come bet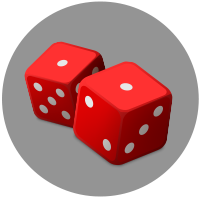 It's identical to the Don't Pass bet and only available once the point is determined.
Players bet on dice showing 2, 3, or 12. However, only 2 and 3 win, while 12 is a tie.
Field bet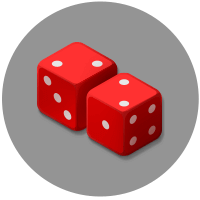 You can make it anytime and win if the shooter rolls 3, 4, 9, 10, or 11.
If they get 2, your payout is doubled, and on 12, it's tripled. You lose on 5, 6, 7, and 8.
Laying the Odds bet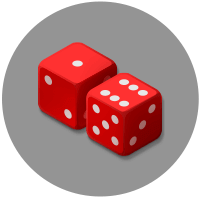 Players can wager that the shooter will roll a 7 before the established point.
Place bets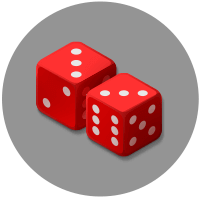 You can place these whenever you want, betting on 4, 5, 6, 8, 9, and 10.
You predict the player will roll one of those numbers before a 7.
Buy bets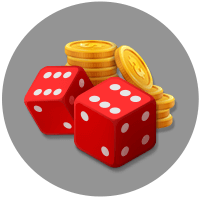 This type of wager is almost identical to Place bets.
The only difference is that there's a 5% commission, and they are paid at true odds.
Big 6 and Big 8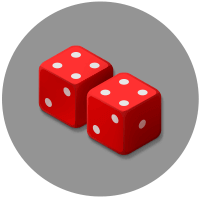 The bettor gets paid if 6 or 8 is rolled before 7.
Hardways bet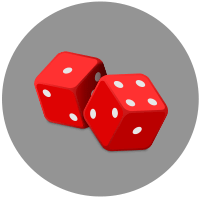 You're predicting that both dice will show the same number.
For instance, if you bet on 10, the dice should show 5 before 7 is rolled.
2 or 12 bets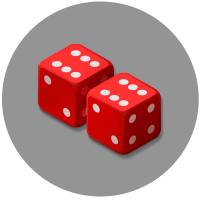 You bet the next roll will be 2 or 12, depending on your selection.
This is an easy and straightforward option but also the least likely to happen, as 2 and 12 are the most difficult numbers to roll in craps. Therefore, the payout for this bet is 30:1.
3 or 11 bets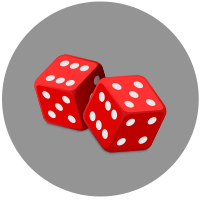 You bet the shooter will land 3 or 11 before 7. All other numbers will result in a loss.
Any 7 bet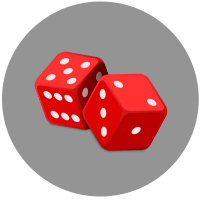 You wager that the dice will show 7 in any combination.
Any Craps bet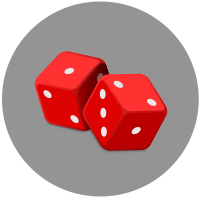 Since 2, 3, and 12 are referred to as craps numbers, you wager that the next roll will be one of those three numbers.
How to Win at Real Money Craps
Craps is a game of chance, so there aren't any tried and true betting strategies that can improve your chances of winning. However, you can read more about each bet, its house edge, payouts, and more to master the game.
Of course, we can give you some valuable advice to help you avoid common mistakes.
Stick to the Pass, Come, and Free Odds bets as they give the best value.

Carefully pick a casino offering online craps if you don't want to get scammed, and stay away from rigged games.

Check if the casino bonuses are eligible for playing craps online.

Don't rely on any betting systems.

Don't let your emotions take over. Always stick to the most reasonable bet.

Always plan your budget, and don't bet more than you can afford to lose.
FAQ
Is it legal to play craps online?
This mainly depends on the state you're from. In some, it's not illegal to join online casinos, but if you want to confirm the exact info, we advise checking your local laws to learn more.
Is online craps different from the land-based variation?
Online craps doesn't differ from its brick-and-mortar counterpart regarding betting options and gameplay. The only exception is that players don't get to roll the dice. Instead, it's all done virtually.
What is the best casino to play online craps?
Craps is available in dozens of online casinos, but a few are actually worth it. Our team created the ultimate list of the best craps online casinos, so make sure to scroll up and pick the best one for you.
Can I play live dealer craps?
Yes, you can. Some online casinos offer craps with professional dealers streamed to your device in real-time.
About the Author