Active filters:
Clear all filters

Wild Casino
Bonus Offer:
$5,000 Welcome Bonus
More Info
Available Games
Slots
Blackjack
Roulette
Live Dealer
Baccarat
Features
Great selection of slots
High-quality live dealer games
Excellent welcome bonus
Crypto-friendly

Ignition Casino
Bonus Offer:
$3,000 Welcome Bonus
More Info
Available Games
Slots
Blackjack
Roulette
Live Dealer
Baccarat
Features
300+ games
Crypto-friendly casino
Live dealer jackpot
Bonus galore for different verticals

BetUS Casino
Bonus Offer:
150% up to $3,000
More Info
Available Games
Slots
Blackjack
Roulette
Live Dealer
Baccarat
Features
Reputable online casino with 26+ years' experience
Wide range of deposit bonuses for sports bettors and casino players
Outstanding customer support
Several different cryptocurrencies accepted for deposits and withdrawals
14

casinos found based on your search.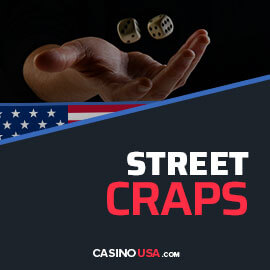 However, one popular luck-based casino game has a more relaxed variant everyone can participate in. If the last time you played with dice was when you were a kid, it's time to learn street craps, also known as shooting dice.
Historians had traced craps' origins back to Ancient Rome when people used animal bones as dice. However, some still believe it stems from the English game "Hazard." While we may never uncover exactly how craps became the game we play today, this hasn't stopped it from becoming one of the most popular gambling forms.
Street craps briefly appeared on the casino scene in Las Vegas in 2014. However, due to the game's flexible rules, interest quickly faded, and street craps went back to where it belonged — on the streets.
Street Craps Rules
If you have a flat surface and two dice, you can play street craps. The rules are simple and different from classic casino craps. However, you might encounter different variations since it's an unregulated casino game.
Here's a rundown of standard shooting dice rules and gameplay:
Participants pick a shooter who rolls the dice.
Others bet on whether the shooter will "pass" on the first roll (by rolling a total of 7 or 11) or "crap out" (landing 2, 3, or 12).
If the shooter passes, the game ends, and participants split the bets accordingly.
The shooter places the first wager, and others must match his bet or add more cash to participate.
If the shooter doesn't pass or crap out on the first roll, the rolled result becomes the "point."
Now the two essential elements are the number 7 and the point, and the shooter must continue rolling until one appears.
All "pass" wagers now become bets that the shooter will roll the point before rolling a 7.
The "crap out" bets become wagers that the 7 will appear before the point. This bet is also known as "seven out."
If the game reaches this round, it ends when the shooter rolls a 7 or the point.
Afterward, players distribute the bets and start anew.
Street Craps Tips
Even though street craps is a luck-based game with many variations, you can up your game with some tricks. Here are the best ones:
Go Into the Statistics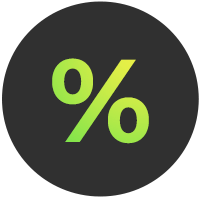 Since two dice are in play, the odds of rolling a specific value differ depending on the number.
You'll make more intelligent choices and place better wagers by learning more about the odds and stats.
For instance, there's a 17% chance you'll roll a 7, making it the most common outcome. There are six ways to get a 7 out of 36 possible combinations.
Next are 6 and 8 with 14%, followed by 5 and 9. The odds of rolling a 2 and a 12 are the lowest because there are only two ways you can land these results.
Learn How To Roll the Dice Correctly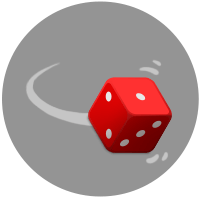 The traditional "set" for the dice is to turn the 3 value and face it upward, creating a V shape. That way, everyone will know you're not cheating or doing something shady to influence the outcome.
Most versions require the dice to bounce, so players often either play against a wall or place a barrier so the dice can bounce off.
The Shooter Should Go Big When Placing Bets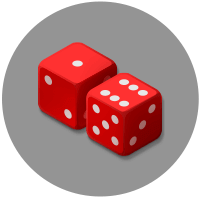 As you've seen in the previous point, you're most likely to roll a 7, so don't be afraid to go big. That way, even those who bet you'll crap out will have to match the bet. With the stats on your side, you can win a hefty prize.
Street vs. Casino Craps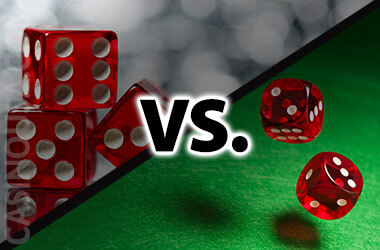 The first difference you'll notice is that casino craps features a vast table with fields. As the name says, street craps doesn't require a specific layout — you can play on any flat surface, including sidewalks and floors.
The casino-based version also has a banker that manages the money and action. In street craps, you must pay attention to the cash and distribute it fairly. Since you're not playing against the casino, there's no house edge. Your only goal is to roll a 7 or 11 and collect the winnings.
Conclusion
As you can see, street craps is a simple and fun game. While you won't find it in many land-based or online casinos, it's still excellent entertainment and a more relaxed version of its casino-based counterpart.
If you don't like being in a sea of people with everyone screaming and cheering, street craps is the right choice. Go through the rules, gather your friends, and enjoy!
FAQ
What is street craps?
Street craps is a simplified version of the craps game played outside of a casino, typically on the street or in a park. The game is played with two dice, and the players bet on the roll's outcome.
Why is it called craps?
The name comes from the French word "crapaud," which translates to "toad." It refers to the original style of play where participants crouched over the sidewalk or floor while playing.
How do you play street craps?
Street craps is played with two dice. One player rolls the dice, and others bet on the outcome. The total of the two dice determines what the player can do next. If the result is seven or eleven, everyone wins; if the total is two, three, or twelve, players lose the wager.
Is craps skill- or luck-based?
Street craps is luck-based. Although some people believe they can control the way the dice spin, there's no proof of its efficiency and relevance.
About the Author