Active filters:
Clear all filters

Wild Casino
Bonus Offer:
$5,000 Welcome Bonus
More Info
Available Games
Slots
Blackjack
Roulette
Live Dealer
Baccarat
Features
Great selection of slots
High-quality live dealer games
Excellent welcome bonus
Crypto-friendly

Ignition Casino
Bonus Offer:
$3,000 Welcome Bonus
More Info
Available Games
Slots
Blackjack
Roulette
Live Dealer
Baccarat
Features
300+ games
Crypto-friendly casino
Live dealer jackpot
Bonus galore for different verticals

BetUS Casino
Bonus Offer:
150% up to $3,000
More Info
Available Games
Slots
Blackjack
Roulette
Live Dealer
Baccarat
Features
Reputable online casino with 26+ years' experience
Wide range of deposit bonuses for sports bettors and casino players
Outstanding customer support
Several different cryptocurrencies accepted for deposits and withdrawals
14

casinos found based on your search.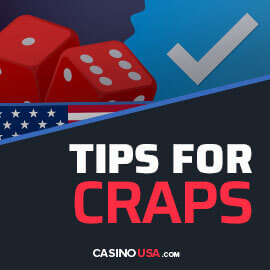 However, even though it's simple and luck-based, there are still a few leads that can help you play it better.
This is precisely why we wanted to give you our top five tips, as they are bound to improve your gameplay and give you a bigger kick out of the whole experience.
Stick to the Basic Bets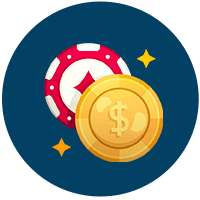 Even though some players rave about complex strategies, it's always best to keep it simple. The main reason is that the odds won't be on your side otherwise.
The odds are the highest with basic craps bets like pass and don't pass — two of the most common wagers in the game. What's more, don't pass has slightly higher odds, as its house edge is 1.36%, compared to 1.414% on pass.
This is what happens with these wagers:
Pass — You win if the dice show 7 or 11 and lose if the total is 2, 3, or 12. You move to the point phase with 4, 5, 6, 8, 9, or 10.
Don't pass — You win if the bones show 2 or 3 and lose if they are 7 or 11. A 12 is a push, where you don't win but get your stake back. And with 4, 5, 6, 8, 9, or 10, you have to continue playing in the point stage.
All of this is true with come and don't come — wagers that come after the point is made. They work the same way as the previous two, and you should use them if you've joined the round after the come-out roll.
Learn the House Edges of the Bets and the Odds of Dice Values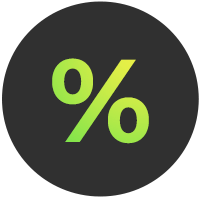 To play any game well, you should know its house edges. This will help you understand craps better and see which bets are good, unnecessary, or downright useless.
Here's an overview of the house edges of all the main bets (all extra bets from some craps games have very high house edges and don't require a mention):
Pass line and come bets — 1.41%
Don't pass and don't come bets — 1.36%
Hard ways bet 6 or 8 — 9.09%
Hard ways bet 4 or 10 — 11.10%
Place bet 4 or 10 — 6.70%
Place bet 5 or 9 — 4.00%
Place bet 6 or 8 — 1.52%
Any craps — 11.10%
And here are the chances for each dice value:
2 — 2.78%
3 — 5.56%
4 — 8.33%
5 — 11.11%
6 — 13.89%
7 — 16.67%
8 — 13.89%
9 — 11.11%
10 — 8.33%
11 — 5.56%
12 — 2.78%
Bear in mind that some values can come as a result of more than one combination, which gives them a higher chance of happening. This is why a 7 is the most likely outcome — it's the only one that can result from six combinations.
Use the Odds Bets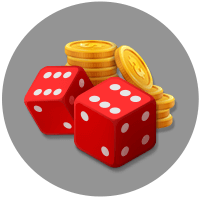 Once the shooter rolls the bones and the point is made, you must continue playing.
This is when you get the chance to lay or take odds. In both cases, you bet that the shooter will roll specific numbers. If you've used the pass or come wager, you should take the odds, and if you've placed a don't pass/don't come bet, you need to lay the odds.
In the first case, you want the round to finish on the point to win, and in the second, you need it to end on a 7.
These wagers offer the best odds-to-payout ratio, which is why you should never miss out on them. They are also called free bets as they involve only a slight house edge, meaning their odds are true.
Don't Use a Betting System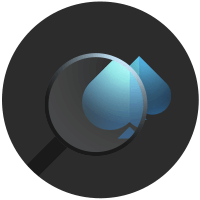 People suggest many betting systems for craps, just like any casino game. However, that doesn't mean you should use them. Even though players tend to employ the popular Martingale or the Paroli system, we advise you not to.
That's primarily because neither of the two works in the long run.
The Martingale system is a positive progression betting system where you need to increase your stake with every bet you lose. Once you win, you go back to the beginning. Unfortunately, this usually means you'll eventually reach a stake so high that you won't have the funds to back it.
The Paroli is a negative progression system in which you do the exact opposite to the Martingale — you increase the bet with a win and return to the beginning with a loss. It's not worth it for the same reasons.
This is the problem with most betting systems, and even though some might work in other games, they don't in craps or are simply not worth it in the long run.
Avoid the Extra Bets (Props)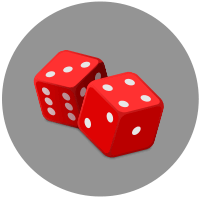 Crap wagers tend to be unattractive, as they come with very high house edges, making them unprofitable compared to the base ones.
This is the case with all props or extra bets, so you should avoid all of them.
The best wagers you can make are pass/come and don't pass/don't come.
Moreover, odds are also helpful, for the reasons we've already explained, and you can sometimes make place bets too. However, it's best to use them sporadically, as they are similar to taking the odds, but their payouts and likelihoods are slightly lower.
Conclusion
The best thing you can do when playing craps is to keep things simple. Use the basic bets and avoid the complex ones, including props. It's the best advice we can give you, and even if you heed only that, you'll be fine.
If you incorporate some of the other tips we've outlined, you'll be on your way to becoming a pro craps player.
FAQ
What is the best craps strategy?
The best strategy is the most basic one. In other words, you should stick to the main wagers — don't pass/don't come and pass/come. Once the point is made, you can place the odds bets offering high payouts and decent odds. You should stake as much as you can for them. And that's it, a simple strategy that gives you the highest chance of winning.
Which craps bets offer the best odds?
The best wagers in terms of odds are don't pass and pass bets, the two most common options most players use. The former comes with a 1.36% house edge and the latter with 1.414%.
What are the most profitable bets in craps?
The most profitable wagers are odds. This is primarily because they are paid out based on their actual odds. In other words, they only have a slight house edge, making them ideal for the player.
What are the biggest mistakes a player can make in craps?
Some of the biggest mistakes you can make in craps involve not knowing the right bets to place, using props with high house edges, and ignoring the odds wagers.
About the Author