Active filters:
Clear all filters

Wild Casino
Bonus Offer:
$5,000 Welcome Bonus
More Info
Available Games
Slots
Blackjack
Roulette
Live Dealer
Baccarat
Features
Great selection of slots
High-quality live dealer games
Excellent welcome bonus
Crypto-friendly

Ignition Casino
Bonus Offer:
$3,000 Welcome Bonus
More Info
Available Games
Slots
Blackjack
Roulette
Live Dealer
Baccarat
Features
300+ games
Crypto-friendly casino
Live dealer jackpot
Bonus galore for different verticals

BetUS Casino
Bonus Offer:
150% up to $3,000
More Info
Available Games
Slots
Blackjack
Roulette
Live Dealer
Baccarat
Features
Reputable online casino with 26+ years' experience
Wide range of deposit bonuses for sports bettors and casino players
Outstanding customer support
Several different cryptocurrencies accepted for deposits and withdrawals
14

casinos found based on your search.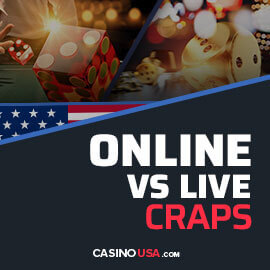 Nowadays, you can play craps both in person and online. Thus, many players have rightfully been wondering how these two versions of the game compare and which one may have the advantage.
If you're looking for answers to these questions, keep reading this article to discover all the similarities and distinctions between online and land-based craps.
Advantages and Disadvantages of Land-Based Craps
Land-based craps is the version of the game played in person at a land-based casino. It's not to be confused with online live craps, a live-streamed game played in an online casino and hosted by a dealer.
Playing craps live is a widespread and popular way of engaging with the game. To get a clear picture of how it compares to online craps, let's explore its pros and cons.
Excitement — One of the most prominent things about a land-based craps game is how excited the crowd gets. Players frequently band together to cheer as the dice roll and celebrate or express disappointment at the outcome. Craps is unique in this regard, as no other casino game inspires such community spirit and generates such excitement.
Good house edge — Compared to other casino games, craps has an excellent house edge — one of the best in a casino. For instance, the pass line bet comes with a 1.41% house edge, much lower than roulette (5.26%) and most slot machines.
Low minimum bets — While the minimum bet thresholds for most casino games have generally increased over the years, this is not so in the case of craps. Craps tables in most casinos accept bets as low as $5, making this game one of the most affordable.
High odds bets — In contrast to online craps, the live version of the game has what's called an odds bet. This bet is placed behind the pass line bet and comes with true odds. This means there is no house edge; if you win, you get paid a fair amount of money.
Strict etiquette — Passionate craps players tend to be very superstitious. For instance, saying "seven" at the table, buying in when the puck is in an OFF position, and touching a hot shooter are all considered bad luck. Also, placing a don't pass or a don't come bet is regarded as betting against the shooter, which may bring you a few dirty looks from other players.
High pressure — Craps can be a confusing game for beginners as it features many different bets and rules. Players at the table also get very excited, which may prompt some to become impatient with beginners and pressure them into betting faster or nagging them about the game etiquette.
Inconvenience — If you want to play craps in a land-based casino, you have to make an effort to find one close to your home and drive there. Land-based craps also tends to move slower than the online version, so you may have to put aside hours for the whole process.
Benefits of Online Craps
Before we start discussing the benefits of online craps, we must note that both the live and the online version of the game feature the same:
The only exception is that online craps lacks the odds bet, which comes with no house edge. That being said, online craps does come with notable advantages when compared to land-based craps.
Some of the most notable benefits of playing online craps include:
Game Automation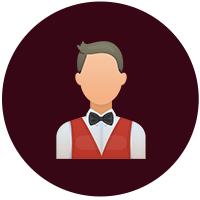 Playing craps in an online casino is very easy because all the processes are automated.
You don't have to worry about where to place your chips and if you've put them in the wrong place, which can be a costly mistake in land-based craps.
You can place bets and roll the dice at the click of a button without thinking about the proper technique and special rules.
Speed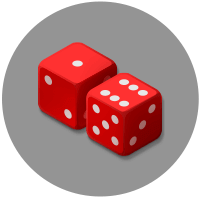 In land-based craps, the dealer has to wait for all players to buy in before a new game round can start.
After a round is finished, they also have to take some time to collect the losing bets and pay out the winners. These processes are automated in online craps, making the game run much faster.
Convenience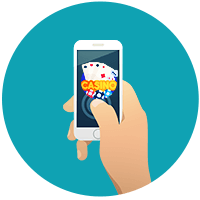 Thanks to the advancement of technology, you can play craps on your computer, mobile phone, or tablet. Thus, you can enjoy the game online whenever you want and wherever you are without traveling to a land-based casino.
Also, since you're the only one playing the online game, you don't have to wait for a new betting round, and you can place any bets you want without being side-eyed by other players.
Great for beginners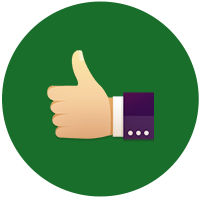 Considering the many types of bets and etiquette rules, craps can be an intimidating game for beginners.
Luckily, beginners can use online craps to practice and learn the ins and outs of the game before playing in an actual casino.
On top of that, they can play these games for free and avoid the strict etiquette that may otherwise turn them away.
No Tipping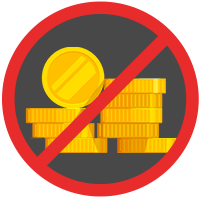 Playing craps online can save you money compared to land-based craps games.
This is because, in land-based craps, it is a custom to tip the dealer — usually $5 for every hour you spend at the table.
As you're playing online craps against the computer, you won't have to worry about tips.
Casino Bonuses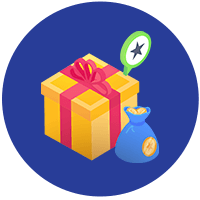 The added benefit of playing online craps is that you can use the bonus money online casinos frequently offer.
Real-money gameplay can help you collect loyalty points and give you access to generous prizes and benefits.
Even Lower Minimum Bets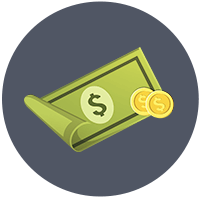 We've already mentioned that craps has some of the lowest minimum bets among table games.
Well, these minimums are even lower in online craps, as you can find games where bets start at $1 or $2.
Can Online Craps Supplant Land-Based Craps?
Online craps has many notable advantages to land-based craps, especially for beginners. However, for all of its benefits, online craps can hardly replace live casino craps. The main reason is the excitement land-based craps games provide, making them some of the most thrilling events in a land-based casino. 
The various superstitions and game rules also make a difference, leading to a unique camaraderie among the players. However, both the online and the land-based craps have their unique advantages, and there is no reason why you should stick to only one version of the game. Try both when you can and see which one you like best.
FAQ
Is online craps better than land-based craps?
Online craps has some advantages to land-based craps, especially for the uninitiated. However, the live version of the game also has its benefits, which are missing from the online game. Therefore, the answer to this question depends on your game proficiency, needs, and preferences.
Can you win at online craps?
Yes, you can. Online craps can be rewarding, just like any other online casino game. You have a chance of winning real-money prizes as long as you play the game using your deposited money or bonus funds.
What numbers hit the most in craps?
Seven is the number that has the most statistical chance of hitting in craps, which is why it is considered bad luck. After seven, six and eight are the game's most commonly rolled numbers.
About the Author