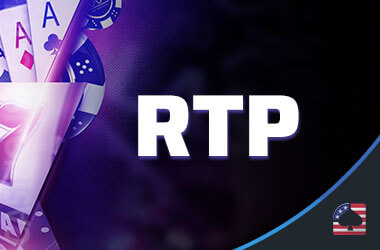 If you've spent some time gambling online, you've likely stumbled upon the abbreviation RTP, usually expressed as a percentage. You can often find a game's RTP in its info tab, and players and industry experts commonly discuss the concept.
But what is RTP exactly?
What does it stand for, is it important, and how does it work across different casino games?
Detailed answers to these questions are waiting for you below.
What Does RTP Mean in Gambling?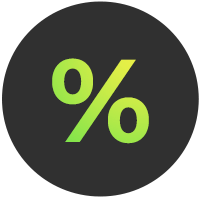 RTP is an abbreviation that stands for return to player. It is a percentage that indicates how much of your stake you're likely to win back over an infinite amount of time. In a way, it is the opposite of house edge, a percentage number showing how much money the casino (house) stands to make.
For example, the house edge in European roulette is 2.7%. This means that the RTP of this roulette variant is 97.3%. So, theoretically, a player will earn 97.3% of their money back if they play European roulette long enough. In other words, for every $100 you wager on the game, you are expected to get $97.3 back. The $2.7 is left to the casino.
Of course, this doesn't mean that you'll actually get $97.3 for every $100 you wager. If that were the case, the game would be predictable, uninteresting, and, most importantly, unwinnable.
You can very well double or triple your money or lose everything. It all depends on how lucky you are and how you play; the RTP just tells you how much money you are statistically likely to get back.
How Does RTP Work in Video Slots?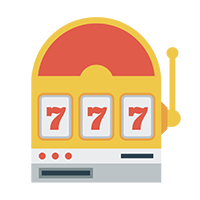 RTP works the same way regardless of the game, always showing the percentage of the money you are likely to get back in contrast to the money the casino expects to make.
However, video slots are specific in how their RTP is distributed. First of all, video slots are not as homogeneous as other types of casino games. Each video slot title can have a unique structure and ways it rewards the player and, therefore, a unique RTP. One slot can have an RTP of 95.05%, the other 96.70%, the next 93.55%, and so on.
European roulette will always have the same RTP no matter where you play it or what version you find online (unless it features special rules that affect the RTP). Meanwhile, depending on the casino, the same video slot can have a different return percentage.
Let's take Starburst, one of the most popular online slots of all time, as an example. Starburst has eight RTP options, ranging from 90.05% to 99.06%. Which version of Starburst you get will depend on which version the casino decides to buy and how generous they want to be to players.
Video slots might have the highest win potential among casino games, allowing players to multiply their stakes thousands of times and win millions of dollars through progressive jackpots. But they are also games that commonly have the lowest RTP.
The average RTP of video slots is between 96% and 97%, which is lower than European and French roulette, baccarat, blackjack, craps, and most versions of video poker. The RTP of video slots is even lower when you play them in land-based casinos, usually hovering around 80% to 90%.
Is There a Way to Increase the RTP of Casino Games?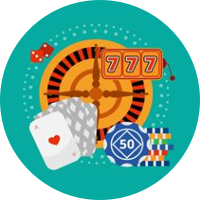 Luck-based games such as video slots and roulette have a hardcoded RTP that you can't change. No matter how you play and what types of bets you make, the RTP stays the same.
However, this can't be said for all games. For instance, a banker bet in an 8-deck baccarat game has a house edge of 1.06%, a player bet of 1.24%, and a tie of 14.36%. So, to get a maximum RTP of 98.94% in baccarat, you must only play the banker bet.
The same goes for blackjack, where certain variations have an RTP higher than 99%, but only if you play them using an optimal strategy.
Is the RTP Always Below 100%?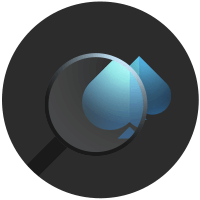 In most cases, it is. The goal of every casino is to profit, and by having the RTP of their games under 100%, casinos ensure that they always receive a portion of the stake.
The only games where the RTP can be above 100% are certain video poker variations, such as Deuces Wild, which has an RTP of 100.7%. However, the RTP of this video poker game will only be so high if you play the full pay version (short pay has decreased payouts), wager the maximum number of credits, and use the optimal strategy.
The strategy is not that difficult to learn, but you must be very disciplined and patient, and even then, you don't stand to make much money. After all, the edge is only 0.7% in your favor. Also, this specific version of video poker might be hard to find precisely because it has a house edge of over 100%.
Final Thoughts
The return to player percentage tells gamblers how generous a casino game is. RTP can range from 75%, as seen on the most stingy of Vegas slot machines, to slightly above 100%, like in certain forms of video poker.
Naturally, the higher the RTP, the better for the player, but playing a game with a high RTP doesn't mean you'll win or not lose too much, as you still need to be very lucky to walk home with a profit. Also, always try to be disciplined and recognize when it's time to stop. Gamble responsibly!
Check Out These Trusted Online Casinos With High RTP Games
About the Author