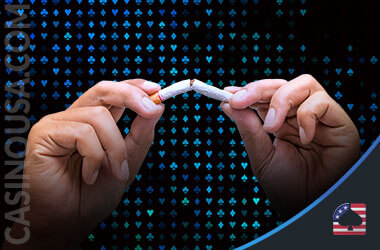 Indoor smoking bans have been around for a long time. As of July 2018, as many as 29 states across the US have passed laws prohibiting smoking in enclosed working places.
Today, 36 states have laws requiring non-hospitality workplaces to be smoke-free. Needless to say, some sectors suffered more than others because of this regulation.
Seeing smokers on the casino floor isn't anything new or surprising. However, as the industry continues to expand, smoking has become unsustainable because the levels of air pollution can be exceptionally high, even with proper ventilation measures. That's why many casinos all over the state have implemented smoking bans on the gaming floor or set up smoke-free areas.
But how will this course of action impact the industry long-term? Consequences are inevitable, but will they indeed be so dire?
Continue reading as we try to tackle these burning questions.
Banning Smoking in Casinos
As the worldwide population of smokers decreases, casino venues are left to decide how to handle the ongoing trend. The negative impact of tobacco smoke is well documented, including how it affects second-hand smokers in increasing the risk of:
Cardiovascular diseases
Lung cancer
Stroke
In the US, there are varying degrees of smoking bans, depending on the location. As time passes, more establishments are jumping on the bandwagon, looking to eliminate smoking entirely.
During the COVID-19 pandemic, casinos were forced to close their doors, so their overall revenue took a severe hit. Once the lockdown was lifted, businesses (casinos included) were glad to get back on their feet once more. However, with the new virus still present, another set of concerns arose. Namely, numerous medical professionals warned that exposure to cigarettes and second-hand smoke increases the risk of developing more severe symptoms.
As a result, many venues across the States have opted to resume their operations smoke-free. While there have been mixed opinions among business owners and patrons, research indicates that the ban shouldn't have devastating effects on casinos and their visitors. Yet, nothing in life is predictable, so we cannot claim with certainty that the impact will always be negligible.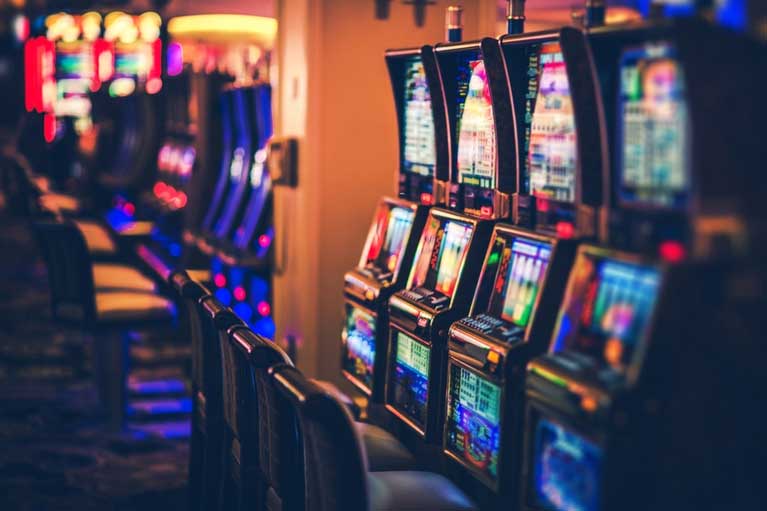 Delaware was one of the first states to implement a smoking ban in its casinos and racinos in 2002. The outcome was entirely predictable — while the revenue did decrease slightly, so did the costs aimed at ventilation. Venues in Illinois were more reluctant to enact the change, as their revenues dropped significantly (around 30.8%), which only confirmed the concerns of those opposing the measure.
Of course, some states like Kentucky have a natural inclination toward tobacco because agriculture is a significant part of their economy. Sources state that one in four Kentuckians are active smokers, so it stands to reason that the smoking allowance policies in the Bluegrass State are more lenient. In contrast, the ban did not significantly impact the casinos' revenue in college towns, which are typically not smoking-friendly.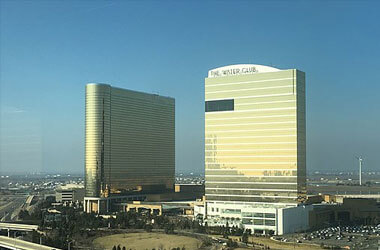 Recently, New Jersey has been the center of attention regarding this particular issue, as legislators and around 2,500 casino workers are pushing for a smoke-free Atlantic City. On the other hand, the casino industry is fighting tooth and nail against the proposition, raising concerns about its impact on jobs and the economy. Some even state that the city's gaming revenue may drop by 25%.
This isn't Atlantic City's first attempt to ban smoking on the casino floor. Namely, the first attempt was made in 2008, and the profits fell by 20%, so the decision was reversed. In recent months, casino workers even rallied to push for the legislation. Some reports claim that the pandemic altered the casino experience and the expectations of patrons, including their attitude toward indoor smoking, so things may not be so hopeless after all.
Are There Casinos That Still Allow Smoking?
Although many look forward to banning smoking in casinos, venues across the state still allow it.
In Las Vegas, for instance, many casinos have designated non-smoking areas, so smoking is still permitted on the gaming floor. Then again, Park MGM recently became the first casino in Sin City to go completely smoke-free.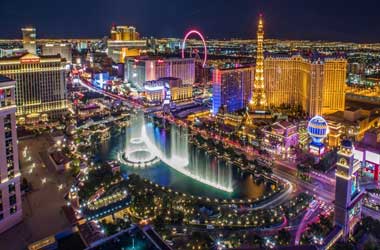 Other states have a similar stance. Many casinos across the US either provide special rooms for non-smokers with somewhat limited gaming options or have separate areas and top-notch ventilation systems that provide better air quality.
Many tribal venues don't prohibit casino smoking and ardently oppose legislation of this kind. Some, however, have recently started introducing entire gaming floors for non-smokers. For example, the Seven Feathers Casino and Resort in Oregon has one of the biggest smoke-free areas in the state. This way, everyone can enjoy playing their favorite games without sacrificing anything.
Atlantic City casinos are among the last to still allow patrons to smoke while playing. However, with the new legislation pushing forward, things may turn around very quickly. There are proponents for both sides, so we'll see how things progress in the future.
Final Thoughts
State-wide smoking regulations are some of the most significant changes in the casino industry. While those who implemented the rules saw a decline in revenue, the situation may not remain the same.
On the other hand, some states haven't felt the impact of smoke-free bans to the same extent. It really all depends on the location of the casino and the population of that particular area.
How things will progress in the future remains to be seen. As more and more gambling establishments continue to ban smoking within their premises, casino goers have to decide whether they want to visit their favorite casino or trade it for one that is smoke-free.
About the Author