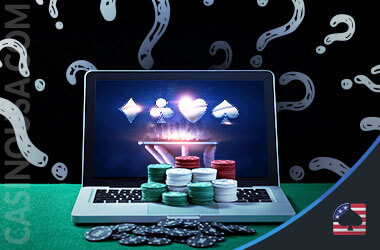 Running an online casino business can be very lucrative and rewarding – the industry was worth $227 billion in 2020.
The online gambling industry is on the rise, and more and more players are joining it, so there's always space for a new entrepreneur to enter the fold.
Online casinos are one of the biggest parts of the online gambling market, so it's always a good idea for an entrepreneur to consider opening one.
What's more, opening an online casino is not as complicated as some might think, and it can be a perfect business opportunity for both beginners and serial entrepreneurs.
With that in mind, I wanted to give you a detailed overview of the steps you need to take to open an online casino.
Naturally, you'll need more knowledge than a single article can give you, as is always the case. But I've still made sure to provide you with all the basics you need and then some.
That's why, by the end of the piece, you'll know most of what you need to know so you can begin opening that casino of yours.
How Does an Online Casino Operate?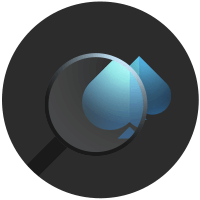 Every online casino's purpose is the same — people pay to play a wide range of casino games. Every game is based on luck, and players invest a specific amount of money and hope to win more.
Every casino's primary goal is to attract more players and get them to spend money. The more players you have and the more money they invest, the more the casino will earn. That's because even though the games are based on luck, in the grand scheme of things, the casino will always make more than it loses.
Thus, every casino tries to offer the best service, incredible bonuses, a wide range of games from different categories, and so much more. Every casino does this to attract more players.
All of this is what you need to do as well if you want to run a casino.
How Much Does Starting an Online Casino Cost?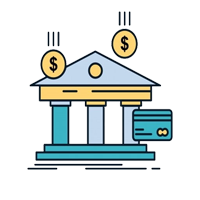 Starting an online casino is not cheap. You need a few hundred thousand dollars to begin, and then you have to consider the running costs.
Here's how much everything you need to get costs:
A minimum of $15,000 for a license
From $200,000 to $300,000 for a good game software package
$1,000 to $5,000 for web development needs
After that, you'll have to spend at least $60,000 a month for the following expenses:
At least $20,000 for staff salaries, including the customer support team
From $20,000 to $100,000 for marketing and promotions, including SEO, SEM, and affiliate marketing services
From $20,000 to $50,000 for payment processing services
How Much Time Does It Take to Open a Casino?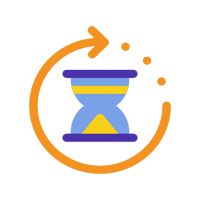 The time you need to start an online casino depends on the approach you decide to take.
The easiest and quickest method is the White Label solution, and it takes around two to three months. By the end of that period, your casino will be open, and the first players will be able to register and start having fun.
The other approaches take much longer, as they include lots of customization. They are typically recommended to more advanced business owners who want to have more say in the little things.
Can You Make Money Running an Online Casino?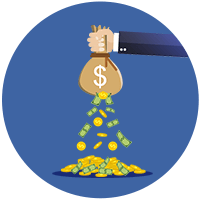 Even though starting an online casino and running it is expensive, the rewards are very worth it. That's because the best online casinos in the world have revenues in billions of dollars annually.
Naturally, you can hope for a lot less in the beginning, but over time, you'll earn more and more, as long as you're offering excellent service and as long as your marketing is strong.
You'll also have to offer some rewarding bonuses and promotions, especially in the early days, so you can quickly attract high quantities of players.
In the end, bear in mind that it will likely take you as many as two years to break even. However, by then, your profits will be more than significant.
Can You Legally Open an Online Casino?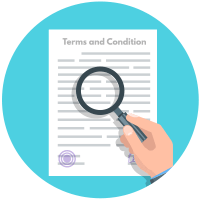 Yes, you can, but you have to apply for a valid casino license. Many regulatory bodies in the world offer licenses to casinos and other gambling websites.
Bear in mind that you can only get a license in a country where gambling is legal. However, you also have to obtain a license from a notable provider.
Many players today check the licenses of casinos and only join the ones with certificates they trust. So, seek a license from countries and territories like the following:
UK
Curacao
Gibraltar
Alderney
Panama
Costa Rica
Malta
You also need to look at the cost of the license. The cheapest options are $15,000 to $20,000, while the more respected licenses cost at least $40,000.
Note: The most reputable, most expensive, and widely trusted licenses come from European countries like the UK and Malta.
Crucial Steps You Need to Take to Start an Online Casino
Now that I've covered most of the important things about starting and running an online casino let's take a quick look at the steps you need to take to open it yourself.
Decide on the Budget for the Whole Project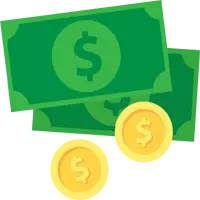 As you can expect, the whole process depends on the budget, so you need to make sure you account for everything. You also need to ensure that the budget covers everything, from legal needs, through software, all the way to marketing.
Here's a rough estimate of how your budget plan should look:
| | |
| --- | --- |
| Company setup | 3% – 7% |
| Licensing | 10% – 30% |
| Software | 30% – 40% |
| Staff | 10% – 20% |
| Marketing | 15% – 30% |
| Other Costs | 5% – 15% |
The budgeting should immediately change after the launch:
| | |
| --- | --- |
| Running the company | ~5% |
| Licensing fees | 5% – 15% |
| Software support | 1% – 15% |
| Staff | 10% – 30% |
| Marketing | Up to 50% |
| Game providers | 5% – 20% |
| Other costs | 1% – 20% |
Choose the Gambling Content You Want Your Site to Have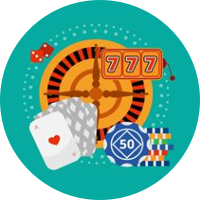 Players typically choose a casino based on the games it has. That's why you need to make sure you offer a wide range of different casino games.
The biggest offering should be in the slot category, but you need to offer other games like:
The more diversity you offer, the better.
Obtain a Reputable Gambling License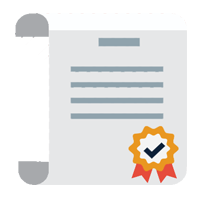 I've already explained that a gambling license is necessary if you want to run an online casino.
A license will make your site legal and trustworthy in the eyes of players and marketing partners.
Choose the Right Software Providers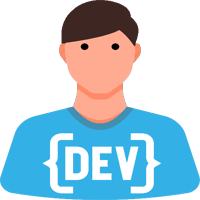 This is the most crucial step. You need to get high-quality gambling software and games from the best software providers if you want the casino to succeed. That's because players know the names of software providers, and they tend to be dedicated followers.
Some of the world's best providers and the ones with the biggest fan following are:
NetEnt
Betsoft
Evolution Gaming
Microgaming
Quickspin
Pragmatic Play
Find and Secure Popular Payment Methods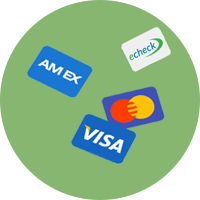 You won't be able to run a casino without payment processors, so you'll have to make deals with reputable payment providers.
The more you get, the more players will decide to register as most people prefer one or two payment methods.
You should also consider cryptocurrency as the entire online casino industry is moving to this sector as well.
Design and Create the Website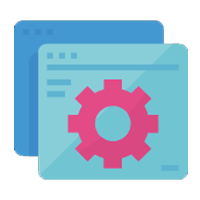 Obtain a domain by purchasing one and get a professional team to create your website.
Naturally, the more you invest, the better the end product will be.
Ensure the site is highly functional because the players are there to play games and have fun, not navigate a complicated site. It's best to take inspiration from popular online casinos.
Run Promotional and Marketing Campaigns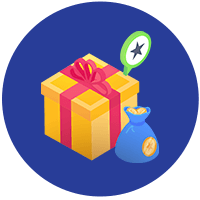 You need to plan marketing campaigns ahead of the website launch to have a rough estimate of how much they will cost.
You can even begin promotional campaigns ahead of the launch to create hype, but most of what you'll do will be after the casino starts working.
This takes a lot of effort and money, and marketing should amount to as much as half of your expenses once the website is up and running, as it's the only way to attract a considerable number of players.
About the Author