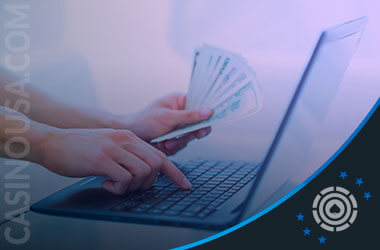 The main point of playing games in online casinos is to have fun and win real money. However, that money still needs to reach your pockets, and that's where casino withdrawals or payouts come in.
If you want to get paid, you have to transfer your winnings from the casino account into your bank account. Of course, you can also withdraw your money by using another payment method of your choice.
Whatever the case may be for you, there are several things you need to know if you want to learn exactly how withdrawals work.
You'll also need to get acquainted with a couple of important terms such as:
In this piece, I'll discuss all of that and more, so keep reading to find out more!
How to Withdraw Money in an Online Casino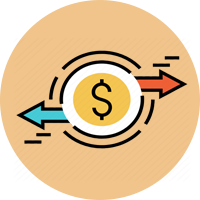 Making deposits is quick and easy in almost every casino on the web. But when it comes to withdrawals, the process is often more complicated.
Although it might make sense to you that the two approaches should be relatively the same, there are many reasons why they can't be.
Most notably, a casino has to have stricter policies for withdrawals because of the law.
Since online casinos are often international, they have to respect numerous gambling laws in order to offer their services to players from various countries.
Thankfully, though, all of this usually boils down to the same withdrawal process. Here are the steps you'll typically have to follow:
Visit the casino site where you're registered, and log into your account.
Go to the page where your casino funds are displayed (usually Cashier or Wallet section). Its name can differ depending on the casino.
Choose the Withdrawal or Payout option.
Choose the payment method you want to use for the withdrawal. In some casinos, this method will have to be the same as the method you've used for depositing. Therefore, make sure to check this with the casino first so that you can withdraw your money by using the option you prefer.
Fill in the information required for that payment method. Also, don't forget to add whatever information the casino needs.
Enter the amount you want to withdraw. Naturally, you will only be able to withdraw the money you have in your account. If you've used a bonus and haven't met the wagering requirements, make sure to do so before you attempt the payout. Otherwise, the casino won't allow you to make a withdrawal. If you are not sure what I am talking about, don't worry — I'll discuss the wagering requirements later on in this piece.
Once you've finished everything, confirm the withdrawal and wait for the money to arrive. In most cases, the casino will have to process the payment, which will typically take a day or two.Once the payment has been approved, you'll have to wait for your payment operator to process the transaction, the time of which depends on the operator itself.
That's about all you need to do. It's not as simple as depositing money, but it's certainly not too complicated either.
However, if you run into any problems or you have any questions, feel free to contact customer support of the casino, they will be happy to answer all your questions.
Most Popular Payment Methods for Withdrawals in Online Casinos
The most popular deposit methods in online casinos are usually the most popular withdrawal methods as well.
Additionally, their popularity tends to depend on the country where the players come from, which is why many casinos try to accommodate their players.
Online casinos usually support several payment options, so it's very rare that a player won't be able to find their preferred payment method for withdrawing money.
There's no reason for a casino to avoid using them unless the payment method operator doesn't want to deal with casinos, which is rarely the case.
Here are the the most popular casino payout options ranked in order:
Credit & Debit Cards

Credit and debit cards are the most popular payment methods both in casinos and in general. In fact, almost every casino offers them for deposits and withdrawals, and only a small number of credit/debit card operators can't be used for these purposes.

As a result, you'll almost always find Visa and Mastercard, while American Express and Discover are not as widespread.

Additionally, there are rarely any fees associated with this payment method, and the waiting period is usually up to three working days, not counting the processing time of the casino.

Neteller

Neteller is a popular electronic wallet on gambling sites, one that most players prefer.

Most people opt for it because of how fast transactions are processed. Namely, in most cases, after the casino approves the withdrawal, the money will reach your Neteller account in only a few hours, rarely more than four.

On top of that, there are no fees, unless the casino itself charges them, which is very rare for this payment method.

Skrill

In most online casinos, you'll usually find Skrill offered right alongside Neteller. It's also a popular e-wallet that was once called Moneybookers.

Players love this method because it doesn't require them to input any financial details. In fact, should you opt for this method, you'll only need to provide your email address, and the casino will send you the money.

Skrill is not as fast as Neteller, but it's not slow either. Most withdrawals are completed within 24 hours, and there are no fees involved.

Bank Transfer
Bank transfers are still very popular in online casinos, even though they aren't as fast and easy as most other methods.

Players like them because they allow them to get the money directly in their bank account. Still, the processing times are usually quite long, and they typically last for five to eight working days — the exact time depends on the bank.

What's more, in some cases, you have to pay a small fee as well.

PayPal

Even though PayPal is the most frequently used electronic wallet in the world, it's not the most popular payment option in online casinos.

This mostly stems from the fact that PayPal doesn't always want to cooperate with casinos, but you'll still be able to find it in a wide range of online casinos.

As you probably already know, PayPal is convenient, extremely fast, and includes very low fees (typically only within the payment system itself, not in the casino).
Wagering Requirements and Other Conditions
Every casino in the world has wagering requirements, especially if it offers bonuses. This means that you will have to wager your funds a specific number of times before you get the chance to withdraw them.
In most cases, you'll have to do it from 20 to 40 times.
This may seem excessive, but, since you'll still be winning back most of the money you wager, you'll meet the requirements in no time. You'll most likely win a lot in the process as well.
Besides wagering requirements, casinos will also lay down other conditions as well:
Withdrawal limits
Security Checks and KYC
Fees
Withdrawal limits
Every casino limits the amount of money you can withdraw at once, per week, or per month.
If you are a VIP member, you'll usually get much higher limits.
Security Checks and KYC
As long as a casino is regulated (and it should be — otherwise, you shouldn't be using it), you'll have to undergo security checks.
The casino is obligated by the law to verify your age and confirm that the payment method you've chosen to use belongs to you – Also know as KYC.
There's no reason to worry about your personal information, as your data is well protected with the latest encryption and security measures.
Fees
Some casinos include withdrawal fees. Still, they are usually charged only for a handful of payment options, like bank transfers.
The most commonly used payment methods like popular e-wallets and credit cards don't have fees, at least not on the casino's side.
About the Author