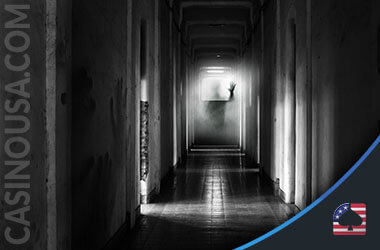 It is indeed human nature to be fascinated by the idea of a supernatural realm. What better location to do so than inside the walls of aging buildings, which have seen and absorbed many lives and witnessed countless memories, both happy and sad, throughout their existence?
You will hardly find it surprising that casinos are often mentioned as some of the most haunted locations when you think about it. Some casinos in the United States are known to be haunted places, full of hidden ghosts and lost souls that can't seem to find their way home. Many well-known names in the gaming industry are among them.
Now, it is safe to say that going to places that are said to be haunted is not everybody's cup of tea. This guide will be a real delight, however, if you have a penchant for gambling and a soft spot for haunted houses.
In case you are looking for a spooky getaway, consider these casinos:
Summary
While some individuals may be scared away by the prospect of staying in a haunted hotel or casino, others can't get enough of the creepy atmosphere. The places mentioned above are only the tip of the iceberg for anyone who is looking to have an adventure of that kind.
Given the wide variety of paranormal encounters that have been reported at these casinos, you will find this list of haunted American casinos very interesting.
That is if you are courageous enough to try them! If not, then there is always the option to stay in the comfort of your home and play at an online casino, such as the ones below:
Spooky Online Casinos To Try at Home
About the Author