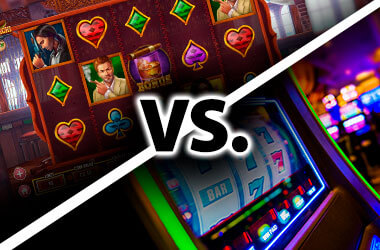 Ever since slot machines first appeared, they've been a favorite game of many passionate and occasional gamblers. Thanks to their fast pace, unpredictable outcomes, and surprisingly high payouts, slot machines piqued the interest of many people throughout the years. Naturally, as time passed, they went through some changes.
Then, two decades ago, we entered a new era of online gambling.
Although we couldn't imagine how big the online gambling industry would become, some things haven't quite changed. For instance, online slots may seem like an entirely different game from the one played in land-based casinos. However, the gist is the same — you spin the reels and hope for a win.
Still, if you can't decide whether to go for online slots or land-based slot machines, this post might be able to help you out.
While I believe nothing can replace the authenticity of a classic slot machine, its online counterpart might be a better option for several reasons. Let's check them out!
You Can Play For Free
One thing brick-and-mortar casinos – like those in Las Vegas – don't have is free play. If you want to play a slot game, you need to have money. However, some online casinos allow players to explore their game portfolio without paying a cent.
How to Play for Free
Here's how it works.
Find an online casino that accepts US players.
Browse through the slot titles and find one that interests you.
Before you click on the "Play" button, you can choose the demo or practice option.
This will allow you to see how the online slot works — you can spin the reels, explore the features, and decide whether you like the game at all.
The free play option is a huge plus because you don't even need an account to play the game. That way, you can decide whether to register or keep searching for a better online casino.
Online Slots Offer More Flexibility
Thanks to the advanced technologies used in online casino games, players can have fun even if they aren't near a computer. Nowadays, renowned software providers create online slots using cutting-edge algorithms and HTML5, making the games ready for mobile play.
This means you don't have to use your computer browser, mobile slots have their pros and cons and you can use smartphones or tablets to access online slots from anywhere at your convenience. All you need is a strong internet connection and you'll be good to go.
Given that we're all constantly on the move, the option of playing fun casino games at any moment attracted more people and made online gambling even more convenient and popular.
Therefore, if you feel like playing slots, all you need to do is visit your preferred online casino via a mobile browser, log into your account, pick a game, and enjoy.
A Broader Game Selection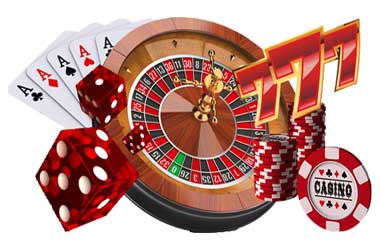 Back in the day, I was startled by the fact that one land-based casino offered hundreds of slot machines.
Today, it's normal to come across a real-money online casino that boasts thousands of different slot titles. By collaborating with the industry-leading software developers, online casino platforms provide their players with a rich game portfolio.
If you're a newbie, the number of possibilities might scare you. However, once you discover something you like, it will be easier to find other, similar games. To help you out with the search, online casinos usually offer an option to filter the selection based on your preferences. That way, you'll be able to choose between:
The possibilities really seem endless.
Jaw-Dropping Progressive Jackpots
Although there is nothing like hitting the jackpot and hearing the sound of coins falling out of the slot machine, online casinos have found a way to make the gameplay even more exciting.
While some slots have huge payouts, others belong to a shared network of games with a massive prize pool.
That way, every time a player loses, a part of the wager goes into the prize pool, which continues to grow with every lost spin. Consequently, progressive jackpots are known as life-changing rewards because they can reach millions of dollars.
If playing "regular" slots is exciting, just imagine what it feels like to hit the "Spin" button and wait to see whether you've hit the jackpot. The levels of excitement in those couple of seconds are through the roof!
So, if you feel like today is your lucky day, pick an online slot with a progressive jackpot — you might just get lucky!
Bonuses & Promotions
One of the more popular benefits of online casinos is the range of welcome bonuses and ongoing promotions players can claim. In the competitive online gambling environment, online casinos tend to offer fantastic welcome offers to entice new players to register an account.
Over the years, I've seen many bonus types, but free spins are by far the most wanted promotion. Players who get free spins have more opportunities to:
Explore a new casino
Try out various slots
Boost their chances of winning
In addition to free spins, online casinos offer match deposit and no deposit bonuses, reload promotions, and VIP or loyalty schemes.
Based on the casino you pick, you'll have access to unique promotional incentives that will take your gambling experience to the next level.
Higher RTP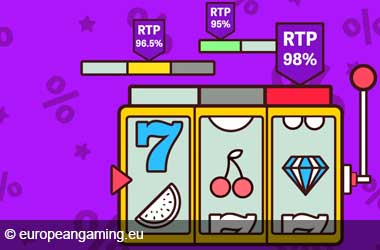 Suppose you're not familiar with the terminology. In that case, RTP stands for "return to player," representing the amount an online slot game will give back to a player over an extended period. It's always expressed in percentage.
Compared to land-based slot machines with an RTP between 7-90%, online slots usually come with an RTP of over 90%. Of course, the percentage will vary based on the provider, theme, slot type, etc.
However, there are a couple of things to know before picking the title with the highest RTP. For instance, while games with a high RTP (97% or above) have more generous payouts, they come with a bigger risk of losing.
So, before you jump headfirst and burn through your bankroll, learn more about finding the right slot game and learn how to manage your money better in the online gambling environment.
Key RTP Information
Land-based slot machine RTP is between 7% – 90%
Online slot RTP is between 90% – 99%
Higher RTP has bigger payouts but a larger risk
Final Thoughts
Overall, we can conclude that online slots are more convenient, accessible, and offer better prizes than traditional land-based slots. However, if you're looking for the real deal, then I'd say the best solution is to hit the road and visit a brick-and-mortar casino.
Still, nobody can deny the fact that slots are the dominant game in any online casino. With thousands of titles, themes, and graphics, you can play a different game every day and not get bored.
Ultimately, it's all a matter of personal preference. If you're looking for a fun and simple pastime, then online slots might be the solution.
On the other hand, if you want an authentic casino experience, there is nothing like hitting that "Spin" button on a slot machine and waiting for the symbols to line up.
About the Author