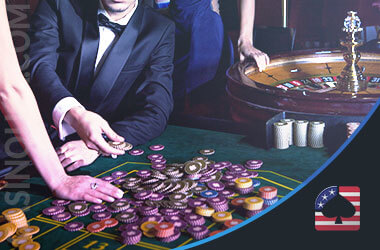 If you've been playing casino games for some time now, you're probably aiming towards one of the most coveted statuses in gambling — a high roller.
After all, high rollers enjoy some of the best benefits casinos have to offer.
But what is a high roller?
To find an answer to that and many other questions about this term, keep reading. I've covered the whole topic in detail and am glad to share it with you.
What Makes a High Roller?
A high roller, also known as a cheetah or whale, is a gambler who consistently chooses to wager large amounts of money.
This is the most basic definition of a casino high roller, one that applies to most land-based and online casinos.
However, it's interesting that not all casinos use the same sub-definition of a high roller.
For example, the Crown Casino complex in Australia states that a high roller needs to bring at least AU$50,000 (approximately $38,000) to the AU$300,000 limit table to place a bet.
Similarly, the smoking ban on the casino floor does not apply to high rollers in these Australian casinos.
On the other hand, Eastern casinos have much higher table limits compared to those in the West. For instance, many casinos in Macau have $500,000 table limits for high rollers, probably one of the world's highest limits.
Being a high roller constitutes much more than this, and not all of them are treated equally. Although high rollers are not the ones that contribute the most to a casino's revenue every day, they can make or break a casino's quarterly success.
That's why many top-tier casinos show special attention to whales and shower them with first-class perks. It's up to them to decide whether such risk is worth taking in the long run.
High Rollers and Special Perks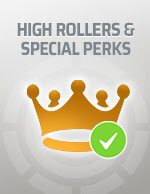 As I've mentioned, high rollers are used to special perks from the casinos they visit, this includes:
Private jets
Limousines
Suites
Deluxe incentives
Special treatment on the casino floor
Generally, whales can ask for almost anything from the casino, and they'll likely get it.
Many high rollers want to arrive in style, so they ask for limited edition cars or helicopter rides, while others think more long term.
What do I mean by that? Well, some casinos are willing to negotiate when it comes to rules and special deals.
Naturally, you won't get an edge over the casino (although it has happened a few times in the past), but you'll acquire highly beneficial perks. For instance, you can negotiate a deal where you get 10% cashback up to $10,000.
So, if you play and lose $50,000 within the arranged period, the casino will give you back $5,000 in cash or check. Not a bad deal, right?
Aside from such deals, cheetahs can also request to be enrolled or simply invited to participate in exclusive freeroll tournaments. Naturally, these tournaments are only meant for high rollers, so you can expect a high-stakes game closed to the public.
The prize pools for such tournaments are pretty high, reaching hundreds of thousands of dollars; it all depends on the casino in question.
How to Become a High Roller?
To become a part of the high roller club, you can take a few different routes. However, bear in mind that none of them guarantees you a spot on any casino's high roller list.
This is a decision that entirely belongs to a particular casino.
Start Big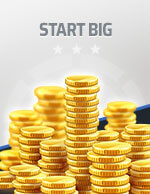 When I say start big, I mean you should make a big first deposit. That's a guaranteed way to attract the casino's attention. You'll leave an impression, and they'll notice you the next time you start betting.
Why is this the case? Well, the casino heads assume you're willing to lose a lot of money if you deposit a generous amount.
In almost all cases, you'll get special treatment if you deposit at least $100,000. Naturally, not all establishments require such high deposits, and $10,000 is often enough.
Another approach is to look like you have money. Namely, some casinos agree to offer lines of credit to players that look like they can cover their losses.
High rollers might expect other perks for opening a big line of credit, like hotel suites and similar amenities. Obviously, avoid opening a line of credit if you are not able to cover potential losses.
Bet High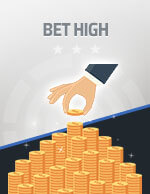 Aside from starting big, another way to attract attention is to bet big.
You'll undoubtedly attract the casino's attention if you begin betting high. What constitutes as high depends on the casino and its location.
So, it can be anywhere from $10,000 to a couple of hundred thousand.
Note that the location plays an important part, and high hands in the Midwest and Las Vegas are not the same.
Speak Up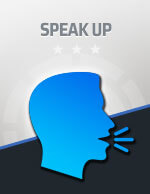 If you plan on placing big bets, it's best to start by speaking to the casino host.
A casino host's job is to make sure players are happy with their gambling experience. By talking with them about your plans and desires, you'll probably get what you want.
What's more, you might even develop a relationship with the host if you become a regular. That's something that will bode well for you in the long run.
Plus, they'll be able to meet you halfway with any issues or requirements you might have while betting high.
Don't Gamble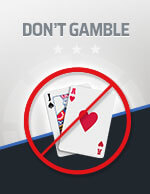 This might sound strange, but you don't necessarily need to gamble to earn a high roller status.
Top-tier establishments offer numerous entertainment options that will help you get noticed by the casino heads.
Start by earning quality comp points. You can sign up for a rewards program and use the card to pay for anything in the casino complex. Casinos like Caesar and MGM allow such behavior in all of their resorts and complexes worldwide.
Naturally, you'll need to spend a good deal of money to get ahead.
Once you get the casino's attention, the heads will likely ask to speak to you and offer you perks and incentives.
Use the VIP Program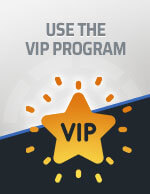 Many established online and land-based casinos offer a VIP program for loyal players. However, online casinos rely on VIPs more as they can't provide special perks in terms of goods and services like land-based casinos can.
So, becoming a VIP program member can bring many perks to your online gambling experience, including:
Freerolls
Cashbacks
Merchandise
Even vacation packages
Most online casinos run the VIP program as a ladder, so you start at the first step and work your way up.
Players collect points until they reach the highest stage of the ladder. The program might look something like this:
Bronze — Instant upon first deposit
Copper — 10,000 points
Silver — 50,000 points
Gold — 100,000 points
Platinum — 1 million points
Naturally, a casino's VIP program will differ depending on how it operates. Some award weekly, monthly, or even quarterly points, while others base it on your gaming performance.
Is Becoming a High Roller Worth It?
Whether you decide to embark on this exciting and long journey is up to you. If you plan on gambling a lot of money in casinos, you might as well get their attention and take advantage of special perks.
All of the things I've mentioned above and more can get you to where you want to be. It's best to run with a couple of them, but it's also okay if you don't.
The fact remains — you'll probably lose more money than you'll win. But being a high roller is not all about winning money. It's more of an experience and a status than anything else.
So, if you dream of a red carpet being rolled out for you once you step into a casino, then becoming a high roller is definitely worth it.
Bear in mind that being a whale requires a big budget. But, as long as you handle your money well, you shouldn't have to worry about anything.
Famous High-Rollers
Certain individuals gained fame not just for being filthy rich but also for spending outrageous amounts of money at casinos around the globe.
Let's look at some of the most famous whales — we are willing to bet a couple of names will ring a bell.
Archie Karas — This Greek-American gambler became a legendary figure in the Sin City gambling scene in the 1990s. Although he started small, with only $50, playing poker, pool, and baccarat brought him over $40 million in just three years. However, Karas didn't manage to save its fortune and lost it all within a year.
Ben Affleck — Besides being a well-known Hollywood actor, Affleck is also famous for his status as an avid gambler. He loves playing blackjack and has spent large sums of money playing it. In 2014, the actor was banned from the Hard Rock Casino in Las Vegas for card counting, an act he later confessed to.
Phil Ivey — Ivey is one of the greatest poker players in history and a 10 WSOP bracelet winner. Being the epitome of a high-roller, Ivey regularly travels to casinos worldwide to try his luck, and the amounts of money he has lost are unfathomable. He is also very successful at playing baccarat and even won $20 million at Borgata Casino in Atlantic City.
Tiger Woods — Mr. Woods is famous in high-roller circles. He once said in an interview that wagering is part of his culture and that he wouldn't know how to play golf without it. He once won over $1 million at Bellagio Hotel & Casino in Las Vegas.
Sultan of Brunei — The Sultan may be one of the wealthiest people in the world, but he is also a frequent guest at London and Las Vegas casinos. He allegedly spends over $1 million gambling in one go.
About the Author