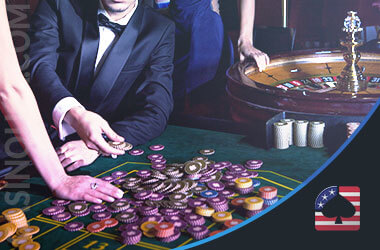 It's no secret that casinos love players with deep pockets. Both online and land-based casinos work hard to attract high rollers to play at their venue whether they give:
Special deals
Freebies
Exclusive events
Higher limits
It's all part of the package.
Just like land-based casinos have VIP lounges and high-limit tables, their online counterparts also offer various perks to high rollers. Investing more money in online gambling can pay off in the long run, especially if you're a seasoned player with years of experience under your belt.
Keep reading the article if you're interested in learning what high rollers are entitled to. We'll tell you what hides behind the closed VIP doors.
Who Are High Rollers in Online Casinos?
Before getting into the details of the perks, let's explain briefly what the term "high roller" means. Although there's no strict definition for the casino high rollers, the phrase typically refers to casino players who bet a high amount of money on games.
However, you do not automatically become one if you place a $100 bet on a single game. You need to do it repeatedly, even if you don't win every time. 
Note: Online and land-based casinos often describe them as "whales," while "fish" is used for casual players who hit low-limit tables.
How to Become a High Roller?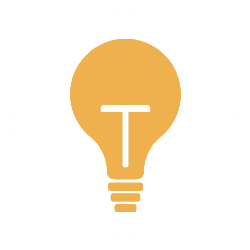 First off, let us say two things — not everyone is cut out to be a high roller, and you can't become one overnight. Entering the world of large bets and high limit tables takes time, patience, and, of course, money.
You'll have to earn the status of a high roller by climbing up the ladder and reaching the exclusive VIP levels of a chosen online casino. You have to be persistent, play games with more money and larger bets, and take calculated risks that will pan out in the long run.
For starters, you'd have to wager at least five figures and deposit thousands of dollars at once. It's the only way to get the operator's attention. Once that happens, the casino will roll out the red carpet for you, and your gambling experience will reach new heights.
Online Casino Benefits for High Rollers
If you're planning to wager piles of money on your favorite games, you'd want to find an online casino that's well worth it. Every operator has its take on the special high roller treatment, which includes various perks — from exclusive bonuses and free games to higher limits and fast payouts. 
However, you must understand that being a high roller is extremely challenging despite all the benefits. Many players can't stand the losing streaks and quickly give up on becoming a casino's VIP member. It's all about how far you're prepared to go.
Now, it's time to introduce you to some of the high roller benefits available in modern online casinos.
Special Bonuses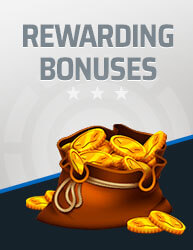 Casual players have access to fantastic bonuses and promotions. With that in mind, you can only imagine what high-stakes players can take advantage of.
Since they invest more money, it's normal that casinos want to reward them with exclusive offers in the VIP department.
High rollers commonly collect:
Cashback bonuses
Free money
Bonus points
Free spins
These offers also come with more accommodating terms and conditions, allowing you to reap the benefits and use the bonus to the fullest.
VIP Programs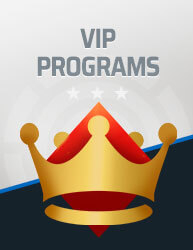 Most online casinos feature VIP programs for their most valuable players. These programs are accessible only via an invite at times, meaning you'd have to work hard to earn an invitation.
Most VIP programs are tier-based, meaning you'd still have to collect points to unlock additional bonuses, chips, and other benefits.
You will also have more opportunities to test your skills and claim better rewards as a high roller.
Exclusive Game Access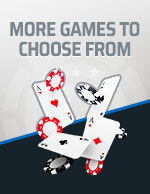 When you find yourself in the online casino VIP lounge, you'll encounter many attractive perks, one of which is access to newly released games. This advantage gives direct access to the game before it becomes available to regular casino players.
You'll also be entitled to exclusive games available only to the VIP members. These gaming options typically have higher limits, and features fit for high roller gameplay.
Faster Withdrawals and Higher Cashout Limits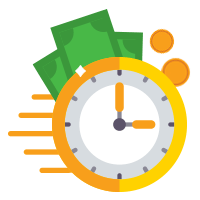 Nobody likes waiting for withdrawals to go through, especially if large prizes are concerned. While payout delays are common among regular players, they rarely occur among high rollers. VIP programs prioritize cashout requests coming from high-stakes players.
What's more, as a high roller, you won't experience restrictive withdrawal limits that prevent you from cashing out the desired amount at once. Casinos raise withdrawal restrictions for the VIPs, allowing you to cash out more money in a shorter amount of time.
Private Event Invites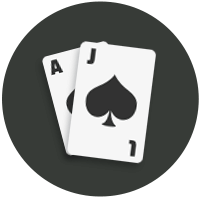 Being a high roller in online casinos doesn't limit the benefits to the online environment. On the contrary — VIP members often receive invites to private events, tournaments, and competitions.
The invite will depend on the games you enjoy playing. You might also have a chance to go to prestigious poker tournaments and visit fast-paced slots competitions.
Sometimes, even online casinos organize special events and gather the creme de la creme for a special session of the most popular games.
Dedicated Customer Support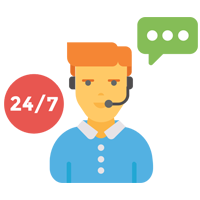 In land-based and online casinos, high rollers are treated like royalty. Operators provide personal account managers or dedicated support agents to ensure these players have everything they need for a smooth gambling session.
Although the hosts in online casinos cannot serve drinks, they can enhance your experience by offering exclusive deals, resolving potential issues, and making sure your cashout requests are prioritized.
Higher Table Limits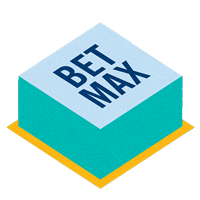 While brick-and-mortar casinos can create a designated area with high betting limits, online casinos can do the same by offering games with enhanced limits.
Casual players usually stay away from high-stakes games, giving high rollers a chance to experience the thrill of a real casino.
As you can see, players that invest a lot of time and money in online casinos receive fantastic rewards, as they should. However, note that not everyone can become a high roller. If you're attracted to the idea, make sure you understand the risks before dipping your toes in the high-stakes water.
About the Author