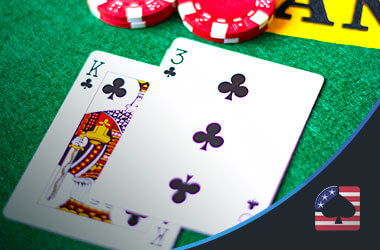 There are plenty of reasons blackjack is considered one of the most popular casino games worldwide. Not only is this card game easy to master, but it's also quick and engaging. That's why hundreds, if not thousands, of live casinos have introduced one or more blackjack versions to players online. With that, its popularity seems to be expanding, and more players are deciding to try their hand at live blackjack.
But what if you've never played live blackjack? Don't worry — we've got you covered. This short guide will reveal five tips for playing live dealer blackjack for beginner players. If you're one of them, keep reading.
Learn Blackjack Basics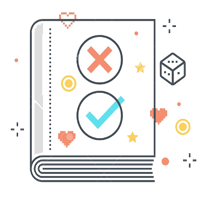 Before we dig into the tips for playing live blackjack, you should understand the basic rules.
You play against the dealer. Both of you receive two cards, but the dealer gets to hide one (downcard). The goal is to have a total of 21 or close to 21. You lose if you step over the number or the dealer is closer to 21.
Remember that you can also:
Choose to stand, i.e., keep the cards and not receive any others.
Add or hit another card.
Split the hand if you have a pair.
Double by taking one card to double your bet.
Surrender before the dealer completes their hand.
Note that you should also learn to count your cards, even if the software does that for you. It's an excellent skill to have, and it's not that difficult to master.
Cards 2 to 10 show and count as their face value. For example, 2 = 2 points, 8 = 8 points, etc.
Pictures (Jack, Queen, and King) count as 10 points.
Ace adds 1 or 11 to your hand, depending on what you need.
Now that you're familiar with the basics of blackjack, we can move on to the best tips for playing live blackjack. Get ready!
Avoid Splitting 10s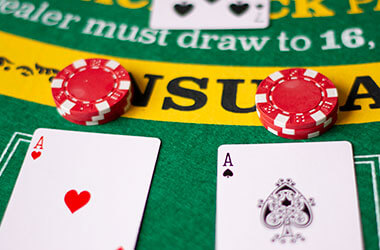 One of the top unwritten rules of live dealer blackjack is never to split 10s. Why? Well, one of the fundamentals of blackjack is to get more money on the table when you notice that the dealer has a weak hand. In the long run, you'll add more chips to your side, culminating your winnings. That's where a pair of 10s comes in.
Many beginners are tempted to split a pair of 10s, making it easier to make a blackjack or have two sets of high finishing hands. Although that sounds swell and leads to more money on the table and double the winnings, you should definitely avoid splitting 10s.
You already have a strong 20, so why would you risk it all? Chances are your hand is a winning one, so it's best not to tempt fate. Leave that for another hand.
Not sure when you should spilt? Check out our blackjack split guide here.
Stand on Hands Like 12 or 13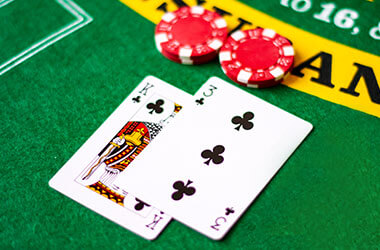 Well, you know your hand, and you see the dealer's upcard. Let's suppose that the dealer's downcard is valued at 10. In case his upcard is 4, 5, or 6, he will likely take another hit to try and get as close to 21 as possible. Most times, this scenario will end in a bust for the dealer.
If you're in a similar situation, it's of the utmost importance to stand. Why should you risk taking a card and going bust if the dealer is likely to do the same? It's better to stand on as low as 12 or 13 in that case.
It might happen that the dealer won't go over 21, and you lose the hand. However, the trick is to stand on any hand over 11 if the dealer shows a weak upcard.
Rule exception — Split pairs (not 10s) where you should stand and split 5s to double down.
Double Down With a Hand of 11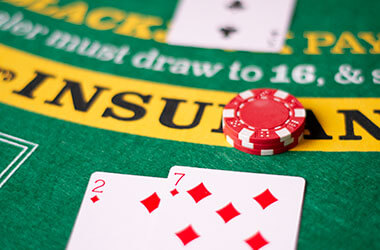 If you're unfamiliar with the terminology as a beginner, doubling down means doubling your bet before proceeding with a third card. This is a great way to increase your winnings and the pot on the table.
Note: When you have a hand of 11, remember to double down.
This goes for any hand the dealer has except an ace. In most cases, if you have 11, your next card will be valued at 10, leaving you to finish with 21.
You can implement this strategy even if you have a hand of 9 or 10. That leads you to a total of 19 or 20, leaving you close to 21.
It's not a bad idea to check out other strategies that will help you understand the scenarios in which you should double down. Blackjack is a simple game, but it offers many possibilities to help you score big.
Keep Within Your Bankroll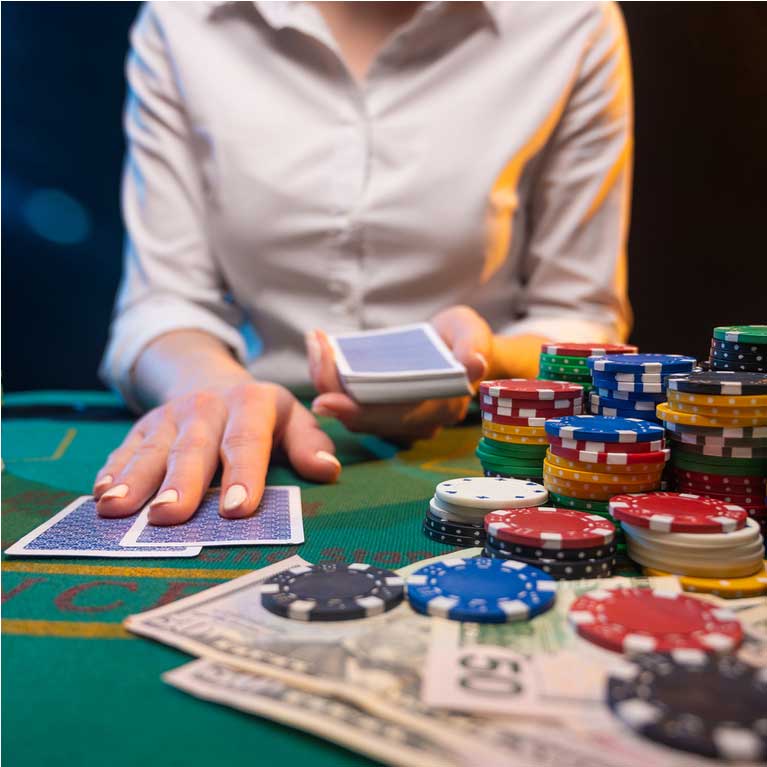 This tip is not directly connected to blackjack strategies, but it's incredibly helpful. Beginners can easily get carried away once they get the hang of the game, leaving them in a bind regarding their bankroll. That's why you should only bet as much as you can afford.
Note: Always determine your bankroll before you dive into a live dealer blackjack game.
If your budget is $150, don't bet $25 per hand. That is too much, and you'll soon lose your bankroll, possibly leaving the table with nothing. It would be wise to start as low as $1 and slowly raise your stakes as you build your bankroll.
Pro tip — Remember that blackjack is a game of luck. Even if you think you've got it in the bag, the next card can turn your luck around. So, remain calm and avoid stressing over such scenarios. Make sure your bankroll doesn't go over the amount you're okay with losing entirely.
Do Not Take Insurance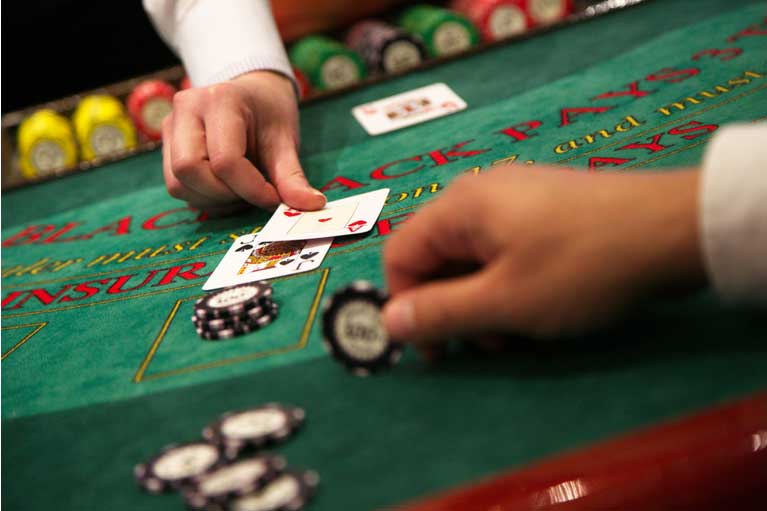 When it comes to playing blackjack, opinions on insurance differ. However, most players would agree that blackjack insurance is not the smartest choice.
Note: You can only take blackjack insurance if the dealer's upcard is an ace.
By taking insurance, you're trying to protect yourself in case the dealer makes a blackjack. However, the odds of that happening trump the price you have to pay.
Although it might sound like a good idea, it isn't. In most cases, the insurance bet is half your original stake. It holds a 2:1 payout ratio with a 33% probability, meaning it's not worth it in the end.
Final Thoughts
Hopefully, these tips have helped you understand how blackjack is played in live online casinos. Although the game's premise is relatively straightforward, there's a lot to pay attention to once you get hooked.
Make sure you go through some other blackjack strategies that you can find on our site, and good luck!
About the Author