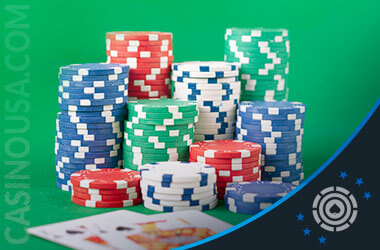 Online casinos are filled to the brim with a massive number of various casino games. From good old slots and video poker games to special games like Keno and Sic Bo, casinos make sure to have enough games to please every type of player.
However, all advanced players know that not all of these games are worth playing. Some are specifically made to siphon money from you and into the site's coffers.
A few of the highest-quality slots can be incredibly fun, but the rest should be avoided.
On the other hand, there are a couple of games that every casino fan should play. These games can bring you huge rewards and offer you countless hours of fun.
In this piece, I'll list the most notable ones, and after you're done reading, make sure to play all of them, and you'll see why they are the best casino games you can experience.
Live Poker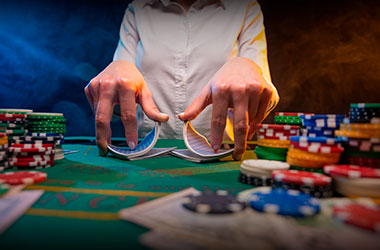 Live poker games like Texas Hold'em are not just the most exciting forms of classic poker, but the most rewarding as well.
This is because poker is a game of skill, not chance. There is a bit of luck involved, but it's mostly a game of skill, seperating it from the rest.
Naturally, this is only true for live poker games where you get to play against other players. Plus, you shouldn't confuse poker with video poker, as video poker is a game of chance that takes many elements from classic slots.
This doesn't mean that you can just start playing poker and instantly earn a lot. You'll have to rack up experience; a lot of it. Poker rules are simple, but you still need to practice if you hope to beat other players.
It's best to start small against casual players and gradually move on to better ones.
Blackjack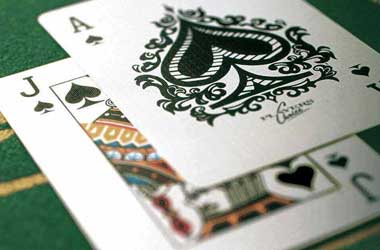 Aside from poker, blackjack is often cited as the most rewarding casino game, one where your chances of winning are the highest.
What's more, even though it's mostly a game of chance, it's one of the few games where you can genuinely increase your chances with a few simple strategies.
What I'm talking about is not counting cards, of course. You've seen how it goes in movies, and even though no law forbids the practice, casinos still don't like it when players do it.
What's more, casinos will likely kick you out if you count cards or they will simply ask you to stop playing blackjack.
As for online casinos, counting cards is practically impossible as the system can detect if you're doing it and ban you from playing any longer. Plus, it's too hard to learn and requires a lot of patience. Try these other strategies, and you'll increase your chances in no time.
In the end, let's not forget that Blackjack features some of the highest chances of winning, close to 50%, which is rarely the case with other casino games.
By learning to play the game well, your prospects will increase significantly.
Quality Slots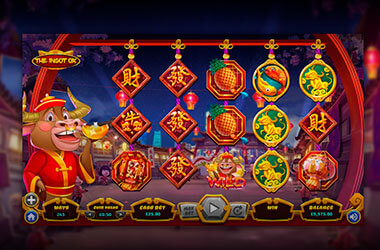 Many advanced players would say that slots shouldn't be played as they don't reward as much as poker and blackjack, but their strongest appeal isn't money.
Yes, you want to win, and you can win in many slots; it's just that those wins aren't nearly as likely.
However, that doesn't mean you should avoid slots, especially the higher paying ones. That's because, with slots that have high RTPs of 96% and above, you can earn a lot while risking very little.
The appeal of quality slots lies in the fact that your wagers can be tiny, and the amounts you can win in each spin massive in comparison.
This is especially true with slots that have some incredibly exciting jackpots. So, with a few good strategies and tips and a bit of luck, you can win a lot from these games, which is why they're always worth a try.
High-Paying Video Poker Games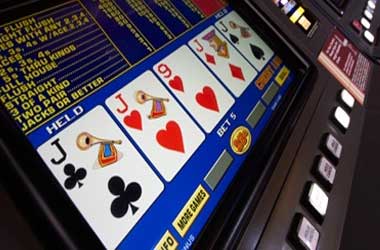 Even though video poker is similar to classic slots because you need a lot of luck to win, some are still very rewarding. Allow me to explain.
I already mentioned high RTPs of quality slots that are above 96%. However, the percentages rarely get close to 100%, which allows the casino to have high profits from these games.
With video poker, this is very different. Although you can't find a slot with a 99% to 100% RTP, you can find video poker games with RTPs that are even higher. These games are consequently worth playing, and what's more, they are fascinating and offer an overall fun experience.
The video poker games you should try are the ones with the highest RTPs of all:
Deuces Wild – 100.76%
Joker Wild/Kings or Better – 100.65%
Double Bonus – 100.17%
Loose Deuces Wild – 100.15%
Double Double Bonus – 100.07%
One-Eyed Jacks – 99.98%
Deuces Wild 44 – 99.96%
Super Aces – 99.94%
Triple Deuces Wild – 99.92%
Double Joker Wild – 99.91%
Craps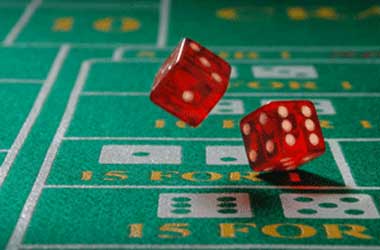 If you've never played craps, you've definitely seen it played somewhere, even if it was a movie.
Craps is exciting and straightforward, but what's most important for us is how rewarding it can be.
The odds of winning a craps game are near 50%.
Even though the game uses dice, which makes it a game of chance, millions of players love it. The dice and the number of bets you can place in a game of Craps is incredibly appealing, so it's no wonder that many love playing it.
When you consider the excitement, high chances of winning, and some useful tips and tricks you can learn, craps becomes a game that every casino player should experience.
Roulette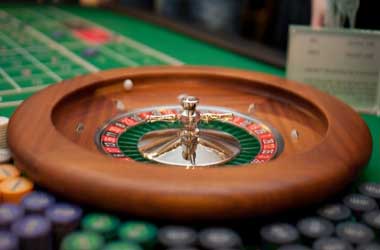 Roulette is another table game with very high chances of winning — also close to 50%.
However, if you genuinely want to have fun with it and win big at the same time, you need to play specific roulette games.
By this, I mostly mean that you should avoid American roulette as it features an added 00 that increases the house edge.
It's best to stick to European and French roulette, both of which have only a single 0 and many interesting bets you can place.
If you want to win in roulette, here are a few things you need to learn. After you've studied the game enough, your chances of winning will be much higher.
Conclusion
So, there you have them — a few compelling, exciting, and highly rewarding casino games that you need to try if you want to play games in online casinos.
Naturally, feel free to play other casino games as well, as there are many interesting ones, and who knows, you might discover one that pays more than other players know.
About the Author