Active filters:
Clear all filters
35

casinos found based on your search.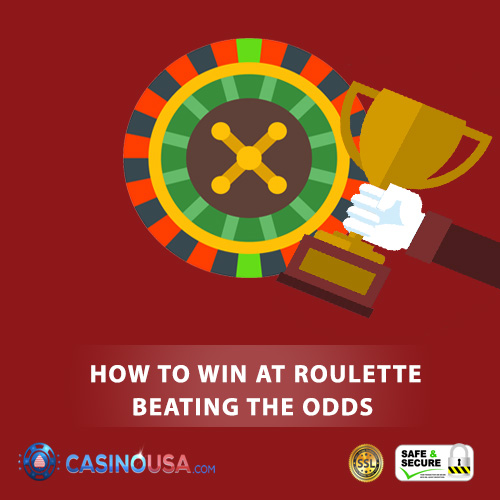 Who are we kidding? In the casino world, there's nothing quite as exciting as watching that small steel ball spinning around the roulette wheel and wondering where it will land. The game of roulette is fast-paced, super easy and, if you have lady luck on your side, very lucrative.
Roulette, when played fairly, is a pure game of chance. This means there is no sure-proof method for you to predict the winning numbers. If there was, casinos would go out of business a long time ago.
Don't give up hope just yet. While the house always prevails in the long run, there are some roulette tips and tricks that could help you improve your chances of winning.
Today must be your lucky day, as I'm about to show you how to win at roulette and beat those seemingly unbeatable house odds. But first, we must go back to the basics.
Roulette Winning Strategy: The Basics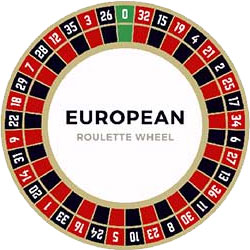 For all the beginners out there, the roulette wheel consists of 37 slots or numbered pockets. That is if you're playing the French or European version — the American variant has 38 slots.
For the sake of explanation, we'll stick to the European format (shown).
Going back to the roulette layout, all roulette tables have 37 slots — numbered 0–36. The zero pocket is colored green and other numbers are colored black and red (18 of each). A small ball is introduced when the wheel starts to spin, and players must forego where the ball will land.
Before each round, players place bets on the corresponding number, section, or color of the wheel, and if they predict accurately, they get paid.
As you can see, the rules are quite straightforward. It all comes down to trying to predict what number that little ball will fall into.
House Edge
You've surely heard of the saying "the house always wins" Well, that claim stemmed from the fact that every casino game has a house edge. House edge is a mathematical percentage that determines how much income a casino gets from every game.
This number varies, depending on the roulette variant. The European format has a house edge of 2.7%, while the American roulette has a 5.26% house edge.
You're probably wondering why the American version has a higher house edge than its European counterpart. That's because the American roulette has one additional zero pocket embedded in the layout.
So, European roulette has 37:1 odds of hitting a single number, while the payouts are 35:1. American roulette has the odds of 38:1 while having the same payout ratio — hence a higher house edge.
Tips on Roulette Betting
Although roulette is a game purely based on chance, there are some basic tips that could help you get over the hump. Make sure to learn the basics I talked about earlier so that you can understand how to apply these suggestions the next time you take your seat at the roulette table.
Practice the Game in Demo Mode
There are some online casinos that allow players to play for free — in demo mode. Playing in demo mode will allow you to get a grip on how things work, learn the game mechanism, pay-out odds, and all betting features.
The great thing about demo mode is that it's 100% free. You only need to open an account in a gaming site and choose a roulette variant of your preference. And, in return, you'll get familiar with the payout structure, table structure, and you'll also be able to learn the differences between the betting strategies I'm going to talk about a bit later.
Manage Your Bankroll
When it comes to roulette, it's paramount that you only bet the amount that you can afford to lose. Stick to that amount, regardless of the temptation. Things can quickly go south, especially in a fast-paced game like real money roulette. Here's how you can manage your bankroll while playing roulette:
Don't get too ambitious — better leave the table while you're on a hot streak, then empty-handed. Set a fixed profit goal, and stick to it. No matter it is $100 or $1,000 — don't get carried away.
Minimize alcohol consumption while playing roulette. Alcohol can make you do things you normally wouldn't, like risking money you cannot afford to lose.
Bring a friend with you on your gambling adventures. They'll keep tabs on you, and help you control your losses.
Practice Before Playing for Real Money
If you recall what we were talking about earlier about the house edge, you'll realize why this piece of advice is significant. American roulette has twice as high a house edge, which in theory means, that you'll lose cash twice as fast.
Now, you should keep in mind that this in-built casino advantage becomes important after a couple of hundred rounds — in the long run. So, with a little bit of luck, you can make cash on American roulette over the short term. However, if you plan on playing the game for several hours, it's best that you stick to the European version.
The Best Roulette Strategies
With roulette, there is no guaranteed system that could allow you to win every single time. But there are some strategies or betting systems that might help you minimize the losses.
The Martingale Roulette Strategy
If you see someone at the roulette table casually throwing the chips down, chances are they are utilizing the Martingale Strategy. The core principle of this method is that you double your bets after every loss. The idea is to recuperate previous losses and gain a small profit once the ball finally falls into the number you placed bets into.
For this strategy, you will need to play outside bets. Outside bets will help you win more often, but they pay less — usually, it's even money or 2:1. Here's an example of a Martingale strategy:
You bet $10 on black and lose.
Next round you bet $20 on black again, but this time you win. With a $20 bet on black, you get paid $40. This means that you made up for your $10 from the first round, and still made a $10 profit.
In theory, if you have a limitless supply of cash, you'd always make a profit with this strategy. However, since most of us have a limited gambling budget, we can't afford a long losing streak. You could bet on black seven consecutive times, and the ball could still land on red every time.
There is also a Reverse Martingale Strategy which, as the name suggests, works on the opposite principle of the Martingale strategy. Instead of raising bets every time you lose, the idea is to raise them after you win. If you use this strategy, you'd make the most profit while you're in a hot streak.
The D'Alembert Roulette Strategy
The D'Alembert strategy is almost identical to Martingale, but it will eat up your budget much slower. This straightforward betting system is accomplished by reducing or increasing bets by 1.
Every time you lose, you must increase your wager by one, and decrease it when you win. Like the previous two strategies, the D'Alembert system only works on outside bets (even or odd, black or red, or 1–18 and 18–36.
James Bond Roulette Strategy
This strategy is far from "foolproof," but it certainly is less risky than betting on individual numbers. For this strategy to work, you need $200. Here's the drill:
Bet $140 on numbers 19–36
Bet $50 on numbers 13–18
Bet $10 on zero for insurance
As you can see, you didn't cover the entire table, which is why there is an element of risk involved in this strategy. But if your bets come through, you might be looking at some pretty hefty profits.
My advice — if you're on a limited budget, you should avoid using this strategy because even a short losing streak could quickly leave you bankrupt.
Tips for Playing Roulette Online
All the strategies mentioned above can be applied no matter if you're in a land-based casino or playing online. However, if you opt for playing in online casinos, you should make sure that the casino you're playing in is legitimate.
You can do this by checking out the license of the gambling site. Licensing jurisdictions make sure that players are treated fairly.
Also, you should make sure the casino has undergone an RNG audit. You may find this certificate by scrolling down to the bottom of the casino home page — that's where gambling sites usually present this piece of document.
Playing Roulette in US Casinos
When it comes to land-based roulette, US players are spoilt for choice. There are countless casinos across the country, and each one features at least one roulette table.
As for online play, the situation is slightly different. In some US states, online gambling is in a grey area, while in others, gambling on the web is entirely forbidden. For that reason, you may have to play your favorite roulette variant in offshore gambling sites.
There are plenty of US-friendly online casinos out there, but not all of them are safe. It's paramount that you stick to gambling platforms that have been tried and tested by a team of casino professionals. If you want to save time on searching legitimate online casinos that accept US players, take a look at my list at the top of this page.
All these casino operators offer multiple roulette variants — even the ones you can't find in Las Vegas casinos. Even better, they offer massive bonuses for US players and roulette play in demo mode.
Conclusion
As you can see, there are some basic roulette tips and tricks, as well as well-known betting strategies that will maximize your winning chances, either in a real casino or online. Keep in mind, however, that none of these hints will lead to a guaranteed success.
If you feel that things are getting a little out of control, you should leave the table — you can always come back another day. Remember to play for the fun of it — and that's enough.
FAQ
Which is the more dominant color at the roulette table — red or black?
They both have the same probability of appearing. It doesn't matter which color you choose for your roulette strategy — the degree of randomness is the same.
Can I win real money by betting on individual numbers?
Yes, you can, but you need to be extremely lucky. Betting on individual numbers has a higher potential payout rate, but is riskier than betting on outside bets, for example.
What is the maximum bet in roulette?
It all depends on the casino you're playing in. High-stakes roulette tables will allow you to bet thousands of dollars on a single number.
Is online roulette rigged?
If a casino is well-regulated and licensed, then no. Online casinos don't have to "rig" their games because all games have built-in house advantage which secures long term profit for these establishments.
Where can I play roulette in demo mode?
Most of the sites from the list I've provided on this page offer a free play mode for their roulette players. Demo mode can help you try out some strategies before playing for real money.
About the Author