Active filters:
Clear all filters

Wild Casino
Bonus Offer:
$5,000 Welcome Bonus
More Info
Available Games
Slots
Blackjack
Roulette
Live Dealer
Baccarat
Features
Great selection of slots
High-quality live dealer games
Excellent welcome bonus
Crypto-friendly

Cafe Casino
Bonus Offer:
350% up to $2500
More Info
Available Games
Slots
Blackjack
Roulette
Live Dealer
Baccarat
Features
Accepts cryptocurrencies
Generous welcome bonus
Loyalty program
Kahnawake Licence

BetUS Casino
Bonus Offer:
150% up to $3,000
More Info
Available Games
Slots
Blackjack
Roulette
Live Dealer
Baccarat
Features
Reputable online casino with 26+ years' experience
Wide range of deposit bonuses for sports bettors and casino players
Outstanding customer support
Several different cryptocurrencies accepted for deposits and withdrawals
35

casinos found based on your search.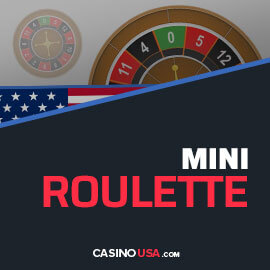 This article will focus on a roulette game that's fun and easy to master — Mini Roulette. We'll go over:
Mini Roulette rules
Odds and payouts
Tips for playing
Keep reading to learn the details!
What Is Mini Roulette?
Mini Roulette is an online variation of this casino classic. It features a smaller wheel than the standard game. Instead of the 37 or 38 pockets, the Mini Roulette wheel has only 13 slots from 0 to 12. The numbers are evenly divided between the red and green fields, while the zero sits in a green slot.
Like in many other roulette variants, the presence of the green slot introduces the famous La Partage rule. This French term translates to the sharing or dividing rule. It's applied to all even-money bets, but just when the ball lands on zero. The rule divides all even-money bets into two and returns half of the original bet to the player.
Mini Roulette offers reduced betting options in comparison to the traditional game. The smaller number of available bets results in fewer betting fields on the Mini Roulette table, so the game is much easier to grasp if you're a beginner.
Generally, Mini Roulette rules don't differ from those featured in the standard version. The goal is to predict the slot the ball will land on once the wheel stops spinning. You bet by placing your chips on the specific betting field on the table. You can bet on one or multiple numbers at once.
How to Play Mini Roulette: Step-by-Step Guide
Playing Mini Roulette is quite simple. Still, you might want a helping hand if this is your first time. As a result, we've created a mini tutorial you can follow to master this game.
Check it out, jot down some notes, and try your hand at a Mini Roulette game.
Look at the Mini Roulette table layout — Because of its smaller wheel, this game offers fewer betting options. So, make sure to look at the choices you have before you start playing. You can read more about betting options and their payouts in the next section.

Place a wager and spin the wheel — Once you've decided on the bets you'd like to make, you can place your chips on that table field and spin the wheel. If you're playing a live Mini Roulette game, you'll wait for the dealer to do it. However, if the game is virtual, you'll be able to spin the wheel on your own by clicking on the designated button.

Wait for the outcome — The roulette wheel will eventually come to a stop. You'll know whether you've won or lost immediately after the ball lands on the wheel. The casino will automatically increase and decrease your bankroll, depending on the outcome of the game.

Continue playing or withdraw your prize — The next Mini Roulette round will begin as soon as the previous one ends. You can keep playing by trying out different bets and strategies or close the game and head to the Cashier to withdraw your winnings.
Mini Roulette Odds and Payouts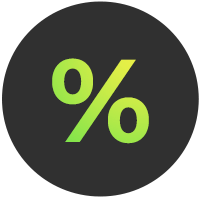 Now that you're familiar with all the basics, it's time to tackle the topic of Mini Roulette bets, payouts, and odds. Mini Roulette doesn't offer as many betting options as American or European roulette, but the selection is still solid.
You can read about the types and their payouts and odds in the table below.
| Bet type | Payout | Winning odds |
| --- | --- | --- |
| Even-money bets | 1:1 | 46.2% |
| Column bets | 2:1 | 30.7% |
| Corner bets | 2:1 | 30.7%. |
| Row or Street bets | 3:1 | 23.1% |
| Split bets | 5:1 | 15.3% |
| Straight bets | 11:1 | 7.7%. |
The overall Mini Roulette odds of winning are not great. The game has a fairly high house edge (around 7.89%). However, this percentage can fluctuate depending on the rule variations of the game. For instance, the La Partage rule can reduce the house advantage to only 3.85%.
Tips and Tricks for Playing Mini Roulette
Mini Roulette leaves little room for strategizing. However, there are a few tips that can make your gaming sessions more fun and enjoyable.
Here's what you need to know:
Learn About the Rules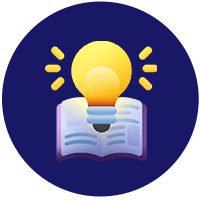 A casino's Mini Roulette rule variations can significantly impact the house edge. You won't benefit much from playing a version with a very high house edge or small payouts.
So, it's important you are familiar with this information before committing to the game.
Avoid Betting on Zero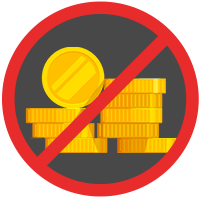 The half-stake return rule that comes with zero pockets often tempts roulette players to make this bet. However, betting on zero doubles the house edge, so in the long run, it isn't a wise move. Your chances of winning are much higher with another bet type.
Ignore Your Results From Previous Rounds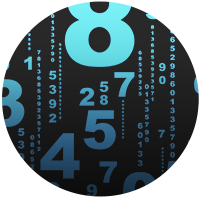 Mini Roulette is a game of chance, so there are no identifiable patterns in its outcome sequences. The ball might hit the same number 20 times in a row or switch pockets in every round.
So, don't pay attention to your previous results when deciding to play a new round, and make sure you stick to your budget.
Practice Using the Free Demo Mini Roulette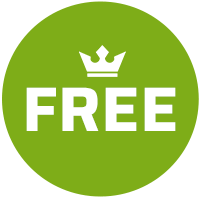 The best way to get a feel for the game and try out various bets and strategies is by playing it. Thanks to online casinos and their wide offer of free play Mini Roulette, you won't have to spend a cent on your practice sessions.
You can give yourself as much time and as many tries as you need before you decide that you're ready for the real-money game.
Conclusion
Mini Roulette is one of the most intriguing roulette variations, especially popular among novice players. It's an online game, so you won't have to leave the comfort of your home to enjoy it.
Find it on your favorite online gambling site, make use of the tips we've provided, and you're sure to have a blast.
FAQ
What's the difference between Mini Roulette and European roulette?
Mini Roulette shares most of its rules with European roulette. However, it features a smaller, 13-pocket wheel and a reduced number of betting options.
Can I play Mini Roulette in a land-based casino?
No, you can't. Mini Roulette is an online roulette variant, so you can only find it on online gambling sites.
Can I win real money playing Mini Roulette?
Absolutely. Many online casinos offer real-money Mini Roulette games. If you're planning on playing this game for real money, make sure you find a reputable operator with rules, payouts, and odds that suit you.
About the Author