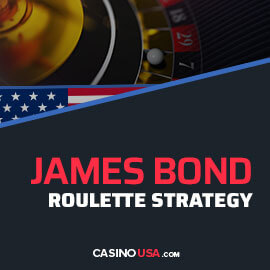 How Does the James Bond Roulette Strategy Work
Even though James Bond preferred games like baccarat and poker in most of his gambling scenes, that didn't stop the popular roulette strategy from lending his name.
This betting system is usually used in European Roulette games, which feature wheels with 37 numbered pockets, including a single zero pocket.
The strategy is also known as flat betting as it entails wagering the same amount of money in successive game rounds. The bet size used is 20 currency units, placed on a combination of specific bets. The units are deployed as follows:
14 units on the high numbers (19-36). The payout for this bet is 1:1.
5 units on the six-line bet, including the numbers 13, 14, 15, 16, 17, and 18. Its payout is 5:1.
1 unit on the zero. It pays 35:1.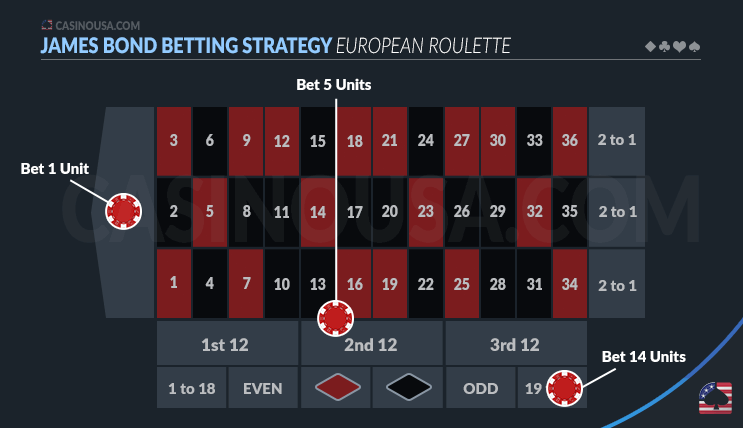 The idea behind this betting system is to disperse the stake among the numbers most likely to hit, hoping to win in the long term. Theoretically, by betting the same amount on the same numbers every time and putting more money on lower-paying bets and less on high-paying bets, you could achieve profit even after losing spins.
Can You Beat the Odds and House Edge With 007's Strategy?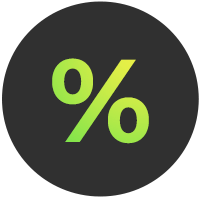 The James Bond roulette betting system may sound promising, but it can hardly put the odds in your favor. Although the strategy covers ⅔ of the wheel, you can't win all bets at once, which will inevitably lead to losing portions of your stake.
What's more, the strategy doesn't cover 12 different outcomes that can lead to losing your entire bet.
Even though European Roulette has the lowest house edge of 2.70%, it's still more than zero. You can also use this system in American roulette and place the one-unit bet on a split between 0 and 00. However, this variation comes with a house edge of 5.26%.
Whatever the case, no roulette strategy can guarantee a win, so the house is always bound to win in the long term.
How to Effectively Use the James Bond Roulette Strategy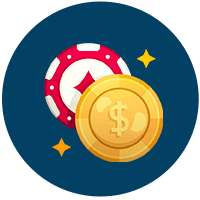 The rules of the James Bond strategy in roulette are quite clear-cut. However, as we've already discussed, the system can't guarantee success. Still, you can combine this strategy with the Martingale system on the losing spins and hopefully reduce the losses.
You should be careful because the winning probability with Martingale progression increases only in the first few rounds. Likewise, depending on the game you're playing, you can quickly reach the max table limits if you keep doubling your bet on the losing spins.
The James Bond Roulette Betting System vs. Other Betting Systems
The James Bond system is often compared to two other popular roulette betting systems — the Martingale system and the Fibonacci system. The main difference between the James Bond system and the other two is that the former is a combination bet method with flat bets, whereas the other two methods employ betting progression.
In other words, the James Bond system uses the same betting amount in all game rounds, whereas with Martingale and Fibonacci, you have to increase your bet every time you lose.
How much you will increase your bet depends on the method in use. If you rely on the Martingale system, you need to double your bet, and if you use the Fibonacci system, you need to increase your bet following the Fibonacci sequence.
Knowing that the Fibonacci sequence is 1, 1, 2, 3, 5, 8, 13 and so on, a typical roulette game with the Fibonacci system can look like this:
Bet one unit in the first round.
If you lose, wager one unit again.
Next time you lose, bet two units.
This sequence repeats until you reach number five in the Fibonacci sequence.
Whichever betting system you decide to use, we must note that none of them can help you scoop prizes 100%. Roulette remains a game of pure chance, so the probability of loss will always be there.
Active filters:
Clear all filters

Wild Casino
Bonus Offer:
$5,000 Welcome Bonus
More Info
Available Games
Slots
Blackjack
Roulette
Live Dealer
Baccarat
Features
Great selection of slots
High-quality live dealer games
Excellent welcome bonus
Crypto-friendly

Ignition Casino
Bonus Offer:
$3,000 Welcome Bonus
More Info
Available Games
Slots
Blackjack
Roulette
Live Dealer
Baccarat
Features
300+ games
Crypto-friendly casino
Live dealer jackpot
Bonus galore for different verticals

Cafe Casino
Bonus Offer:
350% up to $2500
More Info
Available Games
Slots
Blackjack
Roulette
Live Dealer
Baccarat
Features
Accepts cryptocurrencies
Generous welcome bonus
Loyalty program
Kahnawake Licence
37

casinos found based on your search.
Conclusion
Playing roulette games using the betting strategy named after one of the most hardcore literary and cinematic characters can certainly be exciting. Unfortunately, this is often the only thing it turns out to be. Statistically, when you use the James Bond betting strategy, your odds of winning don't increase significantly in the long run.
Still, knowing that the house always wins, you might as well have some fun and use this strategy just to see how it turns out for you.
FAQ
How can I use the James Bond roulette betting strategy?
To use this betting strategy, you need to place a 20-unit bet on a combination of three bet types. The exact amount is not important, as long as you follow the proportion rules: 14 units on high numbers, five units on 13, 14, 15, 16, 17, and 18, and one unit on zero or a split between zero and double zero.
Does the James Bond roulette strategy guarantee a win?
No, it doesn't. Of course, you can win even huge rewards when you use this strategy, but you can also lose a lot. No 100% foolproof roulette strategy has been devised yet.
Where does the James Bond roulette strategy come from?
Ian Flemming, the author of a series of James Bond novels, mentions this strategy in his book Casino Royale.
About the Author