Active filters:
Clear all filters

Wild Casino
Bonus Offer:
$5,000 Welcome Bonus
More Info
Available Games
Slots
Blackjack
Roulette
Live Dealer
Baccarat
Features
Great selection of slots
High-quality live dealer games
Excellent welcome bonus
Crypto-friendly

Cafe Casino
Bonus Offer:
350% up to $2500
More Info
Available Games
Slots
Blackjack
Roulette
Live Dealer
Baccarat
Features
Accepts cryptocurrencies
Generous welcome bonus
Loyalty program
Kahnawake Licence

BetUS Casino
Bonus Offer:
150% up to $3,000
More Info
Available Games
Slots
Blackjack
Roulette
Live Dealer
Baccarat
Features
Reputable online casino with 26+ years' experience
Wide range of deposit bonuses for sports bettors and casino players
Outstanding customer support
Several different cryptocurrencies accepted for deposits and withdrawals
35

casinos found based on your search.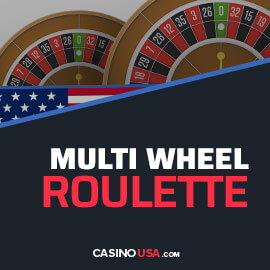 This guide will discuss multi-wheel roulette and how it works while pointing out some of its major advantages.
Read on.
What Is Multi-Wheel Roulette?
Multi-wheel roulette resembles a typical roulette game, with the exception of more than one wheel included in the game. The gameplay follows the European roulette standard but with up to eight different wheels during a single round.
The trick is that there's just one betting table, meaning that the bet you place will apply to all eight roulette wheels, improving your odds of making a winning bet.
Of course, you'll have to multiply your bet with the number of wheels. For example, if you want to bet $10 on four wheels simultaneously, you'll have to wager $40, but there will be four different outcomes.
Multi-Wheel Roulette Rules
Multi-wheel roulette isn't different from European roulette regarding the rules. The only difference is that you'll have to pick the number of roulette wheels you want to bet on.
Here's a quick overview of how to play this game, in case you have little to no experience with online roulette.
Pick an Online Casino Offering Multi-Wheel Roulette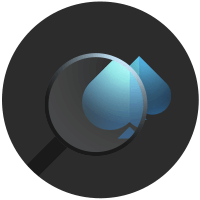 Truth be told, it's not quite as common as its standard American and European counterparts, but a decent number of casinos offer it. You'll find some of the best ones on this page.
Open an Account and Make a Deposit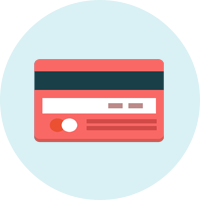 Multi-wheel roulette is also available in free-play mode, meaning you can test the game before using real money. However, once you decide to play for real, you'll have to become a registered member and deposit funds to your balance.
Load Multi-Wheel Roulette and Start Playing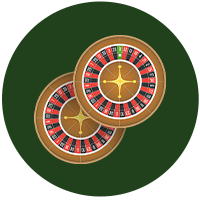 All eight wheels will be active simultaneously, but you can lower their number if you want.
Place a Bet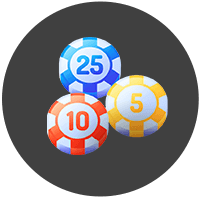 Make your bet and note that it will be multiplied by the number of wheels.
Wait for the Balls To Land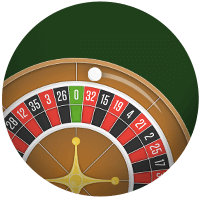 Once the betting round is over, you can proceed with watching the balls on all eight wheels. After all, balls have landed on a number, you will get rewarded based on the results and your bet.
Play Again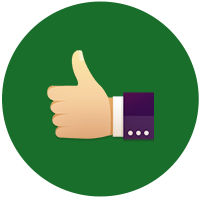 We described in steps five and six the standard round of multi-wheel roulette. If you want to continue playing, just place a bet once again and start playing.
Multi-Wheel Advantages
Here are some of the main perks of playing multi-wheel roulette instead of the standard one-wheelers.
It's more exciting as you get to play up to eight wheels at the same time.
You can win several prizes at once if you're lucky.
Multi-wheel is ideal for those who find standard roulette slow and boring.
You can play RNG multi-wheel roulette for free and test it before playing for real money.
You don't have to learn additional rules for playing multi-wheel roulette.
You can explore the autoplay feature to minimize your involvement.
Should You Play Multi-Wheel Roulette?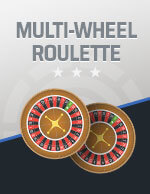 Multi-wheel roulette is entertaining and offers more winning chances, but should you play it if you're an absolute beginner?
Well, since you can also set it up to play with one wheel only, there's no reason to avoid playing it right from the beginning. In fact, you can try playing with multiple wheels free of charge and test how many wheels are the best fit for you.
If you're an experienced player, you'll probably find it interesting and even somewhat challenging to play at all eight wheels at once, so why not give it a go?
Conclusion
Multi-wheel roulette is a unique version of the popular table game, and it's a perfect fit for both beginners and professionals, thanks to the fact that you can customize the number of wheels you want to use. Technically speaking, it's like playing up to eight standard roulette games but all packed in a single game, so if you feel like experimenting, check out this game for free or for real money.
FAQ
How many wheels are there in multi-wheel roulette?
You can play on up to eight reels at the same time. You can select the number of wheels you want to include in every round. For example, you can play on just one wheel and switch to all eight wheels for the next round.
How many balls are used in multi-wheel roulette?
Each wheel uses just one ball, so the number of balls is determined by the number of wheels you decide to include in your bet. Therefore, if you decide to play with eight wheels, you'll essentially play with eight balls.
How does multi-wheel roulette differ from traditional roulette?
The main difference is that you can play on more than one roulette wheel. In fact, you can select up to eight wheels, and if you make a bet, you'll wager 8x more money. The chances of winning are also 8x higher.
What are the odds of winning in multi-wheel roulette?
It's difficult to calculate the odds, but the RTP is 97.30%, which is identical to many other roulette games on the web.
About the Author