Active filters:
Clear all filters

Wild Casino
Bonus Offer:
$5,000 Welcome Bonus
More Info
Available Games
Slots
Blackjack
Roulette
Live Dealer
Baccarat
Features
Great selection of slots
High-quality live dealer games
Excellent welcome bonus
Crypto-friendly

Ignition Casino
Bonus Offer:
$3,000 Welcome Bonus
More Info
Available Games
Slots
Blackjack
Roulette
Live Dealer
Baccarat
Features
300+ games
Crypto-friendly casino
Live dealer jackpot
Bonus galore for different verticals

Cafe Casino
Bonus Offer:
350% up to $2500
More Info
Available Games
Slots
Blackjack
Roulette
Live Dealer
Baccarat
Features
Accepts cryptocurrencies
Generous welcome bonus
Loyalty program
Kahnawake Licence
37

casinos found based on your search.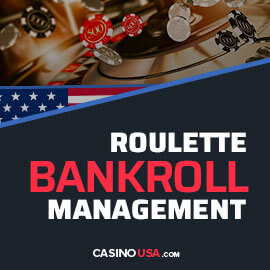 Managing your bankroll is a crucial skill you should master before pressing Play and placing your first roulette bet.
The following article will do just that — show you the importance of bankroll management and provide useful tricks to boost your gambling experience.
Why Is Bankroll Management Important
All roulette players want the same thing — to win.
Whether they are trying new strategies or simply playing for fun, they aim to make a profit. However, every experienced roulette player knows that you're likely to lose more money in the long run simply because you can't beat the house edge.
That's where the bankroll management strategy comes in. If you don't want to be completely wiped out by the end of the game, you should devise a detailed plan on how you want to use your money for gambling purposes.
A clear bankroll management plan will help you minimize your losses and avoid spending more than you can afford to lose. If you're frequent at the roulette table, this strategy will also ensure you always have money to gamble with.
Before moving on to further details, let's clear something up — bankroll doesn't refer to all the money you have at your disposal. We're strictly talking about the money you put aside for gambling, and it should never involve the funds you need for bills or living expenses.
How to Control Your Bankroll
Googling "how to manage a roulette bankroll" will yield diverse techniques and solutions. However, you should lay the foundation before creating a unique strategy that fits your needs and abilities. That's precisely what we'll do here — explain how to get started with bankroll management.
Let's begin.
Determine the Budget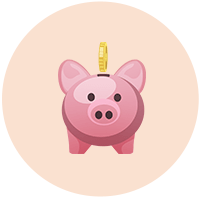 Before learning how to control your bankroll, you should consider the total amount of money you're willing to use for online roulette.
The budget should be the maximum amount you're ready to lose. Although it's easier to set aside money when playing in a land-based casino, this technique is essential for keeping your gambling habits and spending under control.
Set a Loss Limit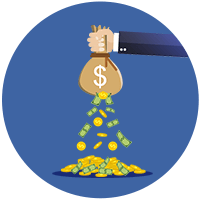 Everyone has a winning goal, but that's not the most vital aspect of successful bankroll management — having a loss limit is.
Before loading the game and pressing Play, determine a precise number of losses you can take without damaging your budget. This method will keep you from chasing losses, which is common among problem gamblers or inexperienced players.
Size Your Bets Correctly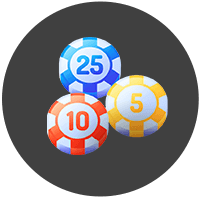 Roulette is a luck-based game; while you don't have control over the outcome, you can determine your bet size.
Inside bets are attractive and can yield fantastic prizes, but playing it safe and placing outside bets is smarter.
By going for smaller wagers, you'll give yourself more winning opportunities.
When Should You Stop Betting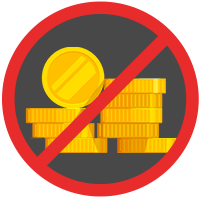 Knowing when to say when is a standard rule for all gambling activities, including roulette.
If you're on a winning streak, never assume it will last forever — it's what drives you to gamble more, even when you start losing.
Remember, gambling is supposed to be entertaining, so when the fun stops, you should too.
Advantages Of Proper Bankroll Management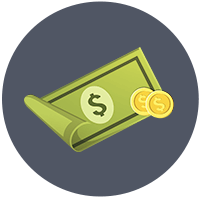 Sometimes, it will feel like you've set unnecessary rules and limited yourself. However, as you continue to gamble, you'll understand that the benefits of bankroll management outweigh the downsides.
Let's look at some of the advantages:
It lets you enjoy longer online gambling sessions.
It allows for more winning opportunities.
It helps you make better and more rational gambling decisions.
It prompts you to stop chasing losses.
It assists you with withstanding losing streaks more easily.
Conclusion
Ask any experienced player, and you'll get the same answer — bankroll management is crucial in online gambling. By distributing your funds thoughtfully, you'll never be in a position where you can't cover the losses. At the same time, you'll prolong the gambling sessions, thus increasing your chances of winning.
So, if you're ready to press Play on your favorite roulette game, remember these tips and tricks, apply them, and enjoy.
FAQ
What is a roulette bankroll?
A roulette bankroll is the amount of money a player has set aside specifically for playing roulette. This bankroll should be separate from the player's general gambling bankroll and only be used for placing bets on the roulette table.
How much money should you ideally have in your roulette bankroll?
Each player will have a unique bankroll depending on several factors, including the size of your bets, your level of experience, and your overall gambling budget.
How can you prevent going broke in roulette?
There is no surefire way to prevent going broke in roulette, as the game is ultimately based on chance. However, you can do a few things to minimize your losses and give yourself the best chance of winning — determine the budget, stick to outside bets, set a loss limit, etc.
What is the best way to use your roulette bankroll?
The best way to use your roulette bankroll is to spread your money across various bets. This will give you the best chance of winning and also minimize your losses.
About the Author