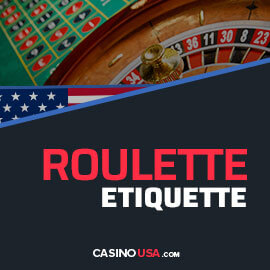 In fact, many games have their own set of related rules to follow, and today we will focus on roulette table etiquette. This system of unspoken rules goes hand in hand with the game itself.
With our tips and tricks, you'll become an expert in no time. No one could tell that you're a newbie or that you feel out of place.
Let's get started!
Make Timely Bets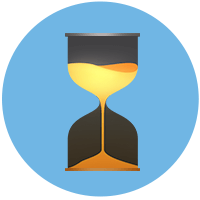 Knowing when to place your bet is of utmost importance while at a roulette table.
The dealer will indicate the right time to make your wagers. Then, you'll have around 60 seconds to decide how you want to proceed before the dealer announces, "No more bets." At the same time, you'll notice the wheel decelerating.
Once the bets have gone down, players shouldn't touch the chips to avoid being accused of cheating or getting thrown out of the casino. You can usually make a new wager when the chips have been cleared from the table, and the winnings from the preceding spin are paid out.
Be Courteous to Other Players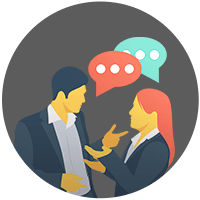 This should really go without saying, but when you're playing at a land-based casino, you should be considerate of other patrons.
Having good manners is something everyone appreciates. So, if, for instance, you want to place a bet and you can't reach the roulette table, it's always more polite to ask someone to do it for you rather than just throwing chips on the table. Be specific about the placement, and remember to say thank you.
If you're a newbie, you're probably bustling with questions. But before you make a rookie error of bothering people around you and disrupting their gameplay, you should watch a few rounds you plan on joining or play online roulette instead to practice.
Don't Celebrate Your Wins Excessively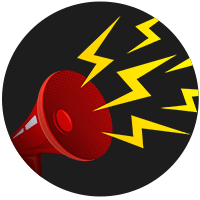 Very few things beat the excitement of winning at your favorite casino game, and you have the full right to be thrilled about it. That said, you don't want to rub your success in other people's faces.
Using a loud voice or yelling about your wins is a major blunder, as is mocking fellow players about their losses. If you add ill tempers and alcohol into the equation, this could lead to potentially serious situations.
Cashing Your Chips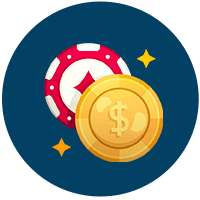 The chips you're using are valid only at the roulette table you're playing. The casino usually gives each patron their own stack of chips to avoid misunderstandings.
Keep in mind that players exchange casino chips for roulette ones.
So the moment you leave the table, they lose all value. Therefore, you'll need to do a reverse exchange before walking away from your roulette table and getting your standard casino chips back.
Tipping the Dealer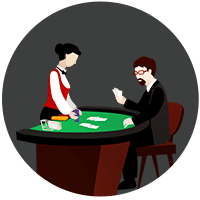 Our next roulette etiquette rule is a bit of a conundrum. While most would agree that tipping the dealer is a must, there are land-based casinos that consider this poor form. Of course, if the casino allows tipping, you should do so by all means.
Interestingly, while most American casinos support leaving tips, the same act is frowned upon by their European counterparts.
Don't Drink and Eat Too Much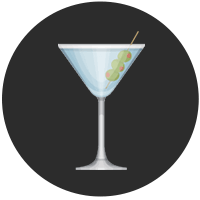 While you're engrossed in a game of roulette, you may become peckish or get a craving for your favorite drink. In fact, if you take a closer look at other visitors at the casino, you'll probably see many of them nursing a glass.
While sipping your drink of choice is perfectly acceptable, make sure you don't overindulge. You don't want to be overspending on alcohol and becoming intoxicated, as it can affect your game negatively.
Active filters:
Clear all filters

Wild Casino
Bonus Offer:
$5,000 Welcome Bonus
More Info
Available Games
Slots
Blackjack
Roulette
Live Dealer
Baccarat
Features
Great selection of slots
High-quality live dealer games
Excellent welcome bonus
Crypto-friendly

Ignition Casino
Bonus Offer:
$3,000 Welcome Bonus
More Info
Available Games
Slots
Blackjack
Roulette
Live Dealer
Baccarat
Features
300+ games
Crypto-friendly casino
Live dealer jackpot
Bonus galore for different verticals

Cafe Casino
Bonus Offer:
350% up to $2500
More Info
Available Games
Slots
Blackjack
Roulette
Live Dealer
Baccarat
Features
Accepts cryptocurrencies
Generous welcome bonus
Loyalty program
Kahnawake Licence
37

casinos found based on your search.
Conclusion
There you have it — the basic roulette table etiquette. As you can see, none of these rules are difficult to follow, and they'll only make your moves even more sophisticated.
While these guidelines don't have anything to do with the game itself, they can give the impression that you have more experience. Make sure you study them closely so your next casino visit can be memorable.
FAQ
What is roulette table etiquette?
Essentially, these are a set of unspoken rules players adhere to while they are at a roulette table. Thanks to them, you'll know when to place your bets, cash in your chips, and bring your gameplay to a whole new level.
Should I tip the dealer?
It depends. Some casinos allow it, while others don't. It's always best to do some research beforehand and avoid any possible misunderstandings.
When should I place my bet?
The dealers usually indicate when players should place their wagers by calling out, "Place your bets!" You'll usually have around 60 seconds to do so until the dealer closes the bet placement for that spin.
About the Author