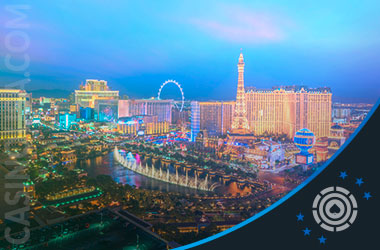 You will seldom meet a person who wouldn't like to set their foot inside a land-based casino venue.
However, it's not quite easy to make this happen as these experiences can be costly and also require taking care of several other things along the road.
Nevertheless, if you can make a solid plan and include in it all the aspects of a good casino getaway, your dream might easily become a reality. You will have to spend a few days on research, but this will save you a lot of money and nerves later on.
If you haven't organized casino trips before, you're on the right page.
This text contains all the essential steps you need to take if you want this highly entertaining experience to go smoothly.
Here are the 6 tips that will help your trip run smoothly:
Set a Budget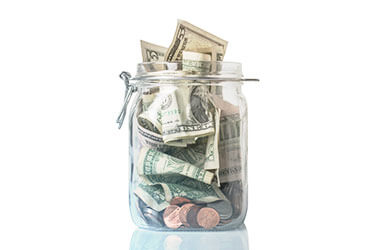 Before you even start planning your trip, think about the amount of money you're ready to spend on it.
Remember, you're going to spend money in casinos playing games of chance. In other words, you might win some extra cash on your trip, but there's also a chance you'll lose your full stash quickly.
Therefore, plan your budget around the amount you won't be sorry to spend entirely.
Additionally, you need to count in the extra expenses that are a part of every trip:
Transportation
Accommodation
Dining
If you can, make sure to book and pay all this in advance so that you don't get tempted to spend that money on gambling. Also, it is always wise to bring with you some extra cash unintended for any of the regular expenses. Of course, you shouldn't plan to use this money — it should only serve as a back-up fund in case something goes wrong.
Choose the Destination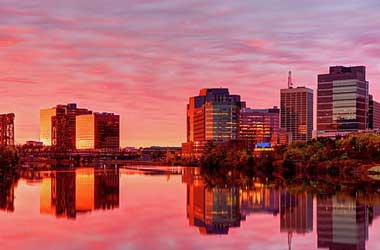 Now that you know how much money you're prepared to spend on your perfect casino getaway, it is much easier to pick your perfect spot.
If you've set aside a lot of money for the journey, you might as well make your dream of visiting classic casino gambling centers such as Nevada or Macau come true.
However, if your budget is limited, you can check out some interesting casino destinations in your vicinity.
Book Proper Accommodation
The third step after choosing the casino destination has to do with accommodation.
To find the perfect place to stay, you'll have to take into account several key aspects of your trip:
Budget
Duration of stay
Personal preferences
Travel habits
If you prefer staying close to a desired casino, or even in the casino itself, then you should definitely go for a casino resort. Here, you'll get all the comfort you might need on vacation, and you'll also be eligible to use lush resort features like: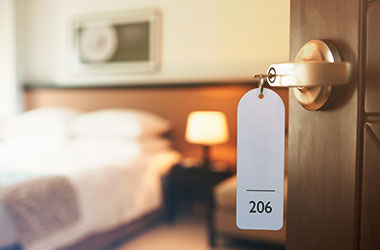 On the other hand, if you're only planning to use your room for sleeping a few hours and taking a shower, there's no need to spend so much on a resort.
Casino vicinities are usually surrounded by a plethora of hotels that offer comfortable rooms for a reasonable price.
Finally, a hostel or a private apartment found online can be a good enough option for those who don't care about accommodation at all.
Whichever option you choose, just make sure to check customers' reviews of the place to be sure you'll be safe during your stay.
Research Casinos
Once you book a hotel, it's time to move on to the most exciting part of the trip — checking out casinos and choosing those you're going to visit.
For picking the right casino, you'll have to focus on several key factors:
Reputation
If you're going to spend your money in a casino, it might as well be the best one. The first thing you should check is the overall rating of the casino you want to visit. Review-heavy sites like TripAdvisor and Expedia are a good idea to get some real-world feedback on casinos you're considering before you play on them.
Base your choice on the experience of other players and see what makes one casino better than the others.
Location
While location might not play such an important role, you will probably find it hard to visit a casino located on the other side of the city every day. However, if you prefer, you can find the proper casino first, and then book your accommodation nearby.
Game selection
Game selection is the crucial part of your casino selection process. Look for a casino that offers a multitude of games you prefer playing. For example, if you like poker and blackjack, don't go to a casino that's only filled with slot machines.
House edge
The casino house edge is different from one venue to another. While some games such as blackjack often come with the lowest house edge, don't expect it to be the same in all casinos you visit. That's why it's better to check that information before setting your foot in any casino establishment.
Casino features
Most casinos nowadays have the following:
Bars
Restaurants – Including fine dining
Entertainment areas
As well as many other common features available on their properties. If you are interested in a fine dining experience while on your casino vacation, see our recommendations for the perfect restaurant.
If you're planning to spend hours gambling, these will come in handy once you start feeling like sipping a cocktail or keeping your stomach quiet.
Look For Casino Promotions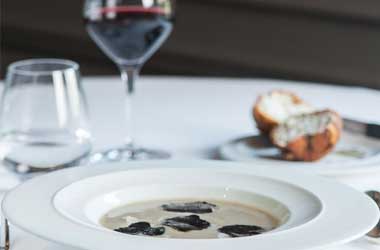 Just like online casinos offer lucrative bonuses and promotions, their land-based counterparts do it too. Brick-and-mortar gambling establishments and resorts often use creative offers and incentives to attract players into their yard.
If you're planning your trip to last for a couple of days, these promotions could be quite useful as they would help you save money on your other expenses, apart from gambling itself.
The rewards start from some simple things, such as:
Free drinks and meals
Parking
VIP areas access
Limo rides
Free apartment
Although this is the last thing on our list, you shouldn't neglect it in case there's a good opportunity coming your way.
Always double-check the information found on the web directly with the casino so that you don't end up paying for everything after all.
Pack the Right Things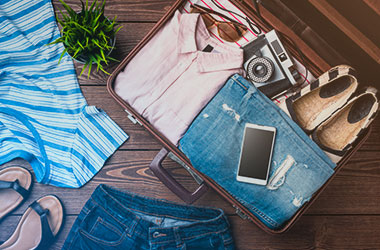 Even though you're going on a casino trip, chances are you won't spend all your time gambling. Depending on the destination and the length of your trip, you'll likely plan other activities as well. In other words, you'll need different clothes for everything you're planning to do during the getaway.
First off, you'll have to bring a proper outfit for casino nights. While some venues allow players to enter casually dressed during the day, the night outfit should be formal and elegant one in most casino establishments.
You'll need your bathing suit if the resort has a pool or a spa, and also some warmer clothes in case you're traveling to a city with the cold climate.
Finally, you'll need something to wear whenever you're leaving the resort or casino vicinity, so make sure that you pack enough clothes for all your activities.
Final Thoughts
Although many players have moved on to online gambling in recent years, land-based casinos will always be the real deal for true gambling aficionados. After all, visiting a casino is an attraction itself, so if you haven't done it by now, it's high time to do it next time you get a chance.
Nevertheless, before you head to these entertainment kingdoms, make sure to plan the trip and include as many details as possible.
Take a day or two to do proper research, and plan the best casino getaway, including all the vital aspects such as:
As well as, anything else that's meaningful for the journey.
Most importantly, set a budget according to which you'll base all the decisions regarding your casino getaway. With the right plan in your hands, you can rest assured this casino trip will be one of the best experiences in your life.
About the Author