Active filters:
Clear all filters

Wild Casino
Bonus Offer:
$5,000 Welcome Bonus
More Info
Available Games
Slots
Blackjack
Roulette
Live Dealer
Baccarat
Features
Great selection of slots
High-quality live dealer games
Excellent welcome bonus
Crypto-friendly

Cafe Casino
Bonus Offer:
350% up to $2500
More Info
Available Games
Slots
Blackjack
Roulette
Live Dealer
Baccarat
Features
Accepts cryptocurrencies
Generous welcome bonus
Loyalty program
Kahnawake Licence

BetUS Casino
Bonus Offer:
150% up to $3,000
More Info
Available Games
Slots
Blackjack
Roulette
Live Dealer
Baccarat
Features
Reputable online casino with 26+ years' experience
Wide range of deposit bonuses for sports bettors and casino players
Outstanding customer support
Several different cryptocurrencies accepted for deposits and withdrawals
35

casinos found based on your search.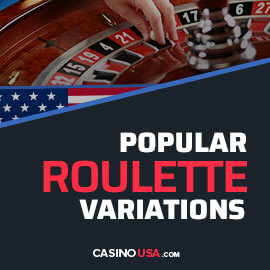 This article will explore rules, gameplay, payouts, and odds of all roulette variations.
It'll discuss their differences and explore strategies you can use to play them. By the time we're finished, you should clearly understand each variant and be able to choose the best one for you.
Without further ado, let's dive in!
Most Popular Types of Roulette
Once you've decided on the online casino, it's time you choose the game you'd like to start with. Roulette offers several variations, some of which you've probably already heard about.
Nevertheless, it's never a bad idea to refresh your memory. We'll discuss all available roulette variations and their gameplay below, starting with the most popular ones.
Read on to learn all you need to know.
European Roulette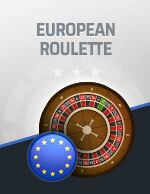 European Roulette is arguably the most popular variant of this casino classic. You can find it in both land-based and online casinos worldwide. It features a roulette wheel with 37 divisions, numbered from 0 to 36.
The zero is colored green and stands out from the red/black alternating sequence of pockets on the wheel.
The game rules are standard — you choose a bet type, wager a certain amount of money, and wait for the wheel to stop spinning and reveal the slot where the marble ball landed.
French Roulette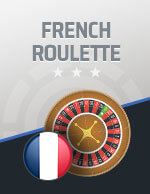 French Roulette originated from the European version and features most of the same rules. The design of the wheel is identical, too — there are 36 red and black slots and a single green pocket marked with the zero.
The main difference between the European and French roulette version lies in two additional rules the latter includes.
Most casinos' French Roulette games feature the so-called La Partage rule. The rule translates to "dividing rule" in French. It stipulates that all players who've made even money bets must receive half of their wager back if the ball lands in the zero slot on the wheel. Some versions of this roulette variant also include the En Prison rule. The rule allows the players who've made even money bets to keep those bets on the table for an extra spin if the latest one resulted in zero.
American Roulette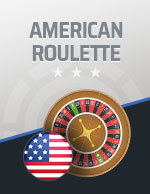 American Roulette was also adapted from the European variant, but it differs greatly from the French. One glance at the wheel reveals the most noticeable difference.
American Roulette wheel sequences numbers in pairs and contains an extra pocket — a double zero. To match these modifications, this variant's table layout and betting options differ, too. For instance, some American Roulette games feature the Five Number Bet — a bet that covers 1, 2, 3, and both zero slots.
Other variations
While American, European, and French are the most popular roulette variants out there, they're certainly not the only ones. This game's popularity led to developing many other variants including the popular Mini Roulette and Multi-Wheel Roulette.
Mini Roulette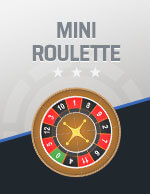 Mini Roulette is an online roulette variant that has emerged with the rise of the iGaming industry. It's played with a smaller wheel that counts slots from 0 to 12 and has fewer betting options.
Most of its rules match the ones featured in European Roulette, with the addition of La Partage.
Multi-Wheel Roulette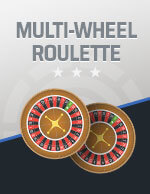 Multi-Wheel Roulette is the most dynamic version of this casino game. As the name suggests, it's played with multiple wheels at once.  The number of wheels differs between casinos. The game rules require you to make a single bet on more than one but not all the wheels. You'll probably be able to bet on 2 to 8 of them simultaneously. The rest of the rules are the same as in European Roulette.
Dual Play Roulette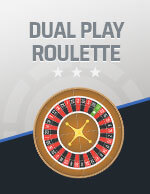 Dual Play Roulette is an innovative twist on the classic game that matches players from different types of casinos—both online and offline—against each other in the same game. This combines the best features of both brick-and-mortar and online casinos.
That aside, it is in every way comparable to the standard European roulette game. The objective is to guess where the sphere will land when the wheel stops spinning.
Slingshot Roulette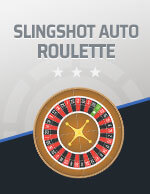 Slingshot Auto Roulette does not have a live dealer like regular Live Roulette. In their place, an automated table is utilized, which can spin the wheel as many as one hundred times each hour. It's played according to the same rules as regular Live Roulette.
Players may also customize their gaming experience by selecting from many table views. One angle mimics the feel of sitting at an actual Roulette table.
Its auto-zoom feature will pull the player right into the action by magnifying the spinning wheel. There is a full-screen option as well.
Immersive Roulette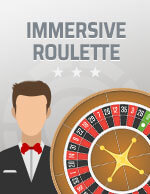 Immersive Roulette is essentially European Roulette, but the difference in presentation is where the game's attractiveness rests.
Only the most seasoned of live dealers will ever handle your bets in Immersive Roulette, which is streamed in stunning high definition with crystal clear sound.
Dealers in this game may keep in constant contact with the players thanks to a built-in chat option. Players opting for a more relaxed experience may like it the most, but that doesn't mean there isn't plenty of fun to be had.
Triple Bonus Spin Roulette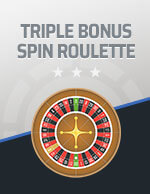 Triple Bonus Spin Roulette arguably triples the thrill of playing roulette as its name may suggest. The sheer excitement it delivers, the variety of wagers available, and the potential for enormous payouts all contribute to its immense popularity.
Basic rules-wise, it is just American Roulette. On the other hand, it employs a brand-new roulette wheel design with an additional zero pocket and a yellow bonus well added in for good measure.
Players' wagers will carry over and they will get a free Triple Bonus Spin if the ball falls in the yellow well.
3D Roulette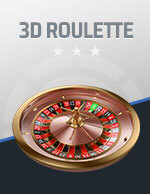 3D Roulette game is the real thing for online gamblers, with breathtaking visuals and a realistic design. Additionally, many games incorporate a plethora of additional elements meant to enhance the playing experience.
Players may choose from inside, outside, or call wagers. In addition, players may see statistics that detail the frequency of each number that has been drawn as a winner.
The game may be played at a much faster rate in "Turbo" mode. For players who have found a winning strategy, using the Repeat button may be quite useful.
Double Ball Roulette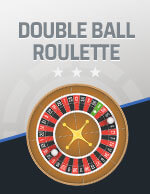 Double ball roulette, unlike standard roulette, utilizes two balls to spin the wheel. Because of this, the odds are now different, and it might be some time before you catch up.
The player's chances of winning dramatically improve with an inside bet. It uses a wheel similar to that used in European roulette, which is black and red.
The payoff is relatively lower than in regular roulette.
If any of the two balls fall into the slot on which you have wagered, your inside bet will be considered a winner.
Multi-ball Roulette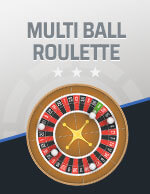 Multiball roulette is an exciting variant of the traditional roulette game.
Players are given the option to spin the wheel with up to 10 balls simultaneously. The odds of a player winning are virtually improved as a result of this.
In addition, the online version of multiball roulette utilizes a European roulette wheel. The rules of Multiball Roulette are the same as those of European Roulette. Also, like its European counterpart, a Multi Ball Roulette game has a wheel with pockets numbered 0–36 that are visible from above.
100/1 Roulette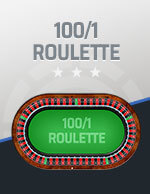 100/1 Roulette's wheel has 105 slots rather than the standard 37, making it a whole new variation of the classic game. It is based on the same principles as standard online roulette.
The goal is to guess where the ball will stop once the wheel has been turned.
Everything else, including the odds of winning and the size of potential rewards, is unique to this version of the game.
You may use the 'Turbo Spin' option if you like conventional roulette but desire rapid results and do not want to watch the wheel spin.
20p Roulette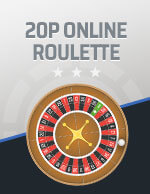 20p Online Roulette has quickly become a favorite among online roulette games because of its modern aesthetic and user-friendly design.
The version of roulette is popular thanks to its throwback aesthetic and high wager limits. Betting limits on all single-zero roulette bets are set at a reasonable 20 pence. It favors casual players thanks to its simplified user interface, limited betting possibilities, and inaccurate player data monitoring.
Still, if you are an experienced roulette player looking to save costs without compromising on the game's quality, it is a fantastic option.
Betting Systems and Roulette Variations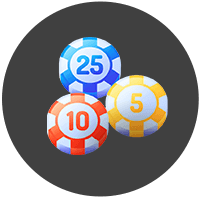 Roulette may be a game of chance whose outcome you can't control, but there are still methods you can use to make the most of your gaming sessions.
The methods we're referring to are roulette gambling strategies. The Martingale, Fibonacci, and D'Alembert systems are the most famous roulette strategies.
Martingale requires you to increase your bet each time you lose so you can get all your money back once you win.
D'Alembert works similarly — you raise your bet for one unit each time you lose and reduce it for one unit each time you win.
Fibonacci is based on Fibonacci numbers — you calculate your next bet by adding your last two bets together.
Players who like to stay away from the progressive betting systems we've described above prefer to flat-bet.
Flat betting is a roulette strategy where you wager the same amount each time you bet. It's more suitable for players who want to stay in the game longer or those with a tighter budget.
You can use any of these strategies regardless of the roulette variant you're playing. Still, the smaller number of pockets and extra rules like En Prison and La Partage make European and French Roulette a better option. These features lower the house edge and give you better winning odds with any of the above-mentioned strategies.
However, it's important to note that none of these strategies guarantees a win. They're only a crutch you can lean on when managing your bankroll.
Best Online Roulette Casinos
The first step toward playing any casino games, including roulette, is finding a quality gambling site. The process may seem simple when laid out like this, but choosing the right casino to play roulette involves a lot of factors.
To that end, we made a list of a few boxes you need to check off during your search:
Valid license — Make sure your preferred casino is fully licensed and regulated. Valid permits from well-known gambling authorities like Curacao Gambling Commission, Malta Gambling Authority, Kahnawake Gambling Commission, and others prove a casino's credibility and fairness.
Good reputation — Read current and past members' comments on a casino before joining it. Feedback like this is pretty easy to find online and can tell you a ton about how fair, reliable, and trustworthy a gambling site is.
Tight security — Ensure your sensitive info and money are as safe as possible by checking out the security protocols your casino of choice implements. The best ones use the latest encryption technology and firewalls.
Game variety — The casino you're considering joining should have enough game variety to keep you entertained always. Since you're a roulette fan, make sure to check out its virtual and live dealer roulette offer. Look for different roulette variants, and learn what game developers they come from. The more options you have, the better.
Rule modifications — Casinos' roulette games tend to differ in the rules, wheel design, and house edge they feature. All of these factors can affect your odds of winning, so you must take note of them before you commit to playing.
If you'd like to cut your search for the best roulette casino short, you can refer to the list of operators we recommend. Hop onto our top real money roulette US Casino page, browse the list, visit the sites, look through their offer, and choose the most appealing one.
Conclusion
Roulette is a fantastic casino game with some of the most exciting variants you can find online. These variations differ in the:
Wheel design
Rules
Betting options
Winning odds they feature
However, they're all fun and exciting to play in their own way. You can find your favorite by trying them out.
Visit one of the recommended casinos, give each roulette variant a try using free play mode, and find your perfect match!
FAQ
What are the most popular roulette variations?
There are several roulette variations you can play at online casinos. The most popular include American Roulette, French Roulette, and European Roulette.
What's the difference between American and European Roulette?
The main difference between American and European Roulette is the additional double zero pocket in the former version. This pocket creates more betting options for players but raises the house edge.
What roulette variant should I play?
The answer to this question depends on your priorities. American Roulette features dynamic gameplay and extra betting options; however, European and French Roulette variants have lower house edges and better winning odds.
What's the best roulette betting system?
The roulette betting system you ought to choose should depend on your bankroll and the level of risk you're willing to take. Progressive betting systems like Martingale and Fibonacci might fare better for adventurous players and high-rollers. On the other hand, flat-betting may appeal to players who prefer taking minimum bets and like to play it safe.
About the Author