Active filters:
Clear all filters

Wild Casino
Bonus Offer:
$5,000 Welcome Bonus
More Info
Available Games
Slots
Blackjack
Roulette
Live Dealer
Baccarat
Features
Great selection of slots
High-quality live dealer games
Excellent welcome bonus
Crypto-friendly

Ignition Casino
Bonus Offer:
$3,000 Welcome Bonus
More Info
Available Games
Slots
Blackjack
Roulette
Live Dealer
Baccarat
Features
300+ games
Crypto-friendly casino
Live dealer jackpot
Bonus galore for different verticals

Cafe Casino
Bonus Offer:
350% up to $2500
More Info
Available Games
Slots
Blackjack
Roulette
Live Dealer
Baccarat
Features
Accepts cryptocurrencies
Generous welcome bonus
Loyalty program
Kahnawake Licence
37

casinos found based on your search.
The addition of the second ball changes the gameplay and affects the payout odds. The online version of Double Ball Roulette released by Evolution Gaming in 2016 offers a mini jackpot worth 1,300x the stake if both balls land on the same number. And yes, the pockets are large enough to hold two balls simultaneously.
Here's a rundown on Double Ball Roulette, including:
Rules of Double Ball Roulette
Double Ball Roulette was introduced in the early 2010s. It officially debuted at Tropicana casino in Las Vegas in 2014 and became an instant hit. With a significant following in the land-based casino sector, the game quickly found its online presence.
Two Double Ball Roulette iterations are present in US online casinos:
Double Ball Roulette by Felt Gaming — RNG-powered
Double Ball Roulette by Evolution Gaming — Live dealer variant
Both spin-offs are largely similar, but we'll focus on the Evolution Gaming version.
The game is derived from European Roulette. Thus it's played on a single-zero layout with 37 pockets. No changes have been made to the original rules since it is simply a matter of predicting where the ball will land.
Otherwise, the main difference between Double Ball and the conventional European Roulette lies in payouts, as we'll examine later.
For those wondering how the two balls don't collide, it's because one is released a split second before the other using compressed air. Consequently, the ball released first will land in the pocket first.
Odds and House Edge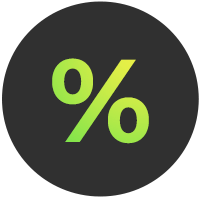 The RTP of Evolution Gaming's Double Ball Roulette is 97.3%, which equates to a 2.7% house edge. This payback percentage is consistent with traditional European Roulette games.
As two balls are in play, you theoretically have twice the chance of winning. Naturally, the odds have been modified to reflect that.
For inside bets, only one ball needs to come in for your wager to be successful. However, if only one ball lands into your number, you'll receive twice as little as you would in traditional European Roulette. If both balls hit, you'd get the full payout.
The table below showcases payout inside bets:
| Bet | Payout |
| --- | --- |
| Straight Up | 17:1 |
| Split | 8:1 |
| Street | 5:1 |
| Corner | 3.5:1 |
| Line | 2:1 |
For outside bets to win, both balls must be hit for the wager to succeed. To offset the greater difficulty of winning, outside bets in Double Ball Roulette pay out more lucrative than in Standard European Roulette, including a 1300:1 jackpot for straight bets on a selected number.
Here's the payout table for outside bets.
| Bet | Payout |
| --- | --- |
| Jackpot (both balls landing on a selected number) | 1300:1 |
| Straight bet | 35:1 |
| Column | 8:1 |
| 1st Dozen | 8:1 |
| 2nd Dozen | 8:1 |
| 3rd Dozen | 8:1 |
| Odd | 3:1 |
| Even | 3:1 |
| Red | 3:1 |
| Black | 3:1 |
| 1-18 | 3:1 |
| 19-36 | 3:1 |
| Red/Black | 1:1 |
Betting Strategy for Double Ball Roulette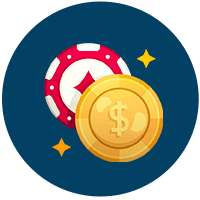 The game of roulette is entirely based on chance, so no strategy will help you offset the house edge in the long run. Several betting strategies can increase short-term win percentages and make the gameplay more exciting. Otherwise, your playing style won't affect your chances of success.
As such, you should make your bets and play Double Ball Roulette according to your risk aversion and budget.
If you're after the big bucks, then high-risk, high-reward outside bets would be more suited.
You'd be better off placing inside bets if you want to play it safe, as they will lower your bankroll variance.
Double Ball vs. Other Roulette Variations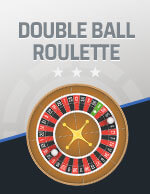 Qualitatively, there are no major differences between Double Ball and other roulette variations. In a way, it's similar to Multi Wheel Roulette which plays on several tables simultaneously.
Multi-ball Roulette is basically an offshoot of Double Ball Roulette, featuring three or more balls.
Double Ball Roulette mirrors its predecessor, European Roulette, except for the payout adjustments.
Conclusion
Double Ball roulette should be up your alley if you're a fan of European Roulette and want to try something a little bit more exotic. It plays the same way as the standard version but offers the potential of winning a sizable 1300:1 payout.
FAQ
Do I have to predict where both balls will land to win in Double Roulette?
Only if you play outside bets, for inside bets, only one ball needs to land in the number you placed a bet on to win.
How to win the 1300:1 jackpot in Double Ball Roulette?
The payout is given when both balls land on a specific straight bet number. Needless to say, it's a longshot bet that hits roughly once every 1369 hands.
Is Double Ball Roulette more lucrative than standard European Roulette?
The overall house edge is identical, 2.7%. However, the payouts for outside bets are larger in Double Ball than in European Roulette. In the Double Ball version, outside bets are significantly harder to hit, so everything evens out.
About the Author