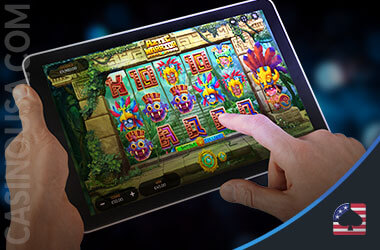 Participating in a tournament, regardless of its nature, can be pretty stressful. The suspense and jitters can get to anyone, regardless of their experience. Therefore, it's very important to understand the ins and outs of a tournament and the game you're playing. This way, the feeling of nervousness reduces to a minimum, and you can focus on winning.
Slots tournaments are slowly becoming more and more popular. Although real money slots aren't really the epitome of competitiveness, these tournaments can be quite entertaining as long as you know what to expect. Players can participate in their favorite form of entertainment in both land-based and online casinos.
Continue reading as we further explain the intricacies of slots tournaments and go over some handy tips and tricks that will help you come on top.
Basics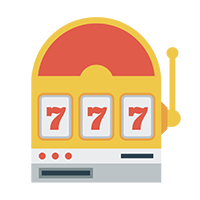 The maths behind slots tournaments is pretty straightforward — you compete against others by spinning the assigned slot. In the end, the player with the most winnings gets to receive the grand prize.
Since slots don't require any previous knowledge or preparation on your end, that's pretty much the gist of it. However, a basic understanding of how slot games work will give you a good foundation for choosing tournaments to enter.
Although slots aren't as popular as blackjack or poker tournaments, the player base is certainly not insignificant. Slots tournaments aren't different from any other tournament hosted by a casino. Players face each other and try to collect as many points as possible to emerge as victors.
There are plenty of variations of slots tournaments, including online and offline ones, but they all work similarly. Let's have a look at some of the rules that hold true for both of these variants. 
Common Slot Tournament Rules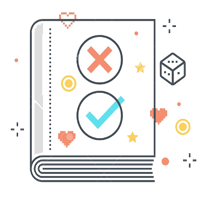 As with most tournaments, players are required to pay an entry fee to participate. Some tournaments are free of charge, and some are comped in (the casino pays the buy-in for the player).
The prize pool depends on the number of players competing and the entry cost.
Note: Keep in mind that some casinos withhold a portion of the prize pool money as compensation for holding the tournament.
You can always check the said distribution beforehand to avoid any misunderstandings.
With the specifics out of the way, the real fun can begin. Normally, players get a certain amount of credits to use when playing. Since these tournaments have a set time frame, watching the players pull the lever to spin the reels is something worth witnessing.
Slots tournaments can last anywhere between a couple of hours up to a month. In the end, the leaderboard will display the most successful player.
Take a look at general rules that apply to pretty much all slot tournaments:
Every slot tournament has a specific start and finish time.
The players use the same slot machines/games during the tournament.
They all start playing with the same number of spins or credits.
The winning spot goes to the player with the highest number of credits.
Online Slot Tournaments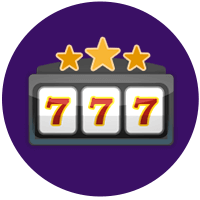 Online casinos have also taken note of the popularity of slots tournaments. That's why online slots tournaments vary — some can last mere 20 minutes, while others can go on for months on end. To participate in such an event, register with a casino of choice first.
Some operators require an admission fee, but you could probably find others that offer alternatives. It's also worth noting that certain online casinos don't award free credits. Instead, the score is accumulated through playthroughs. As with land-based casinos, the player with the highest score is declared the winner and receives a cash prize.
You should also know that there are two basic types of online slot tournaments:
Freerolls
Buy-in slot tournaments
The former has no entry fee, and the players only pay for the spins, while the latter requires an entry fee.
Note: The winning conditions for online slot tournaments can differ from regular ones. Namely, players can also be awarded points if they score a streak of consecutive wins.
Winning Strategies
Since your chances of succeeding depend on luck, not many strategies will bag a win. That being said, you can take certain steps to increase your chances of doing well.
Playing Speed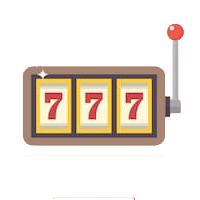 First, the most important factor is your playing speed. Make sure you press the button the moment the reels stop.
The aim is for your maximum amount of spins to be as high as possible. To achieve this, you need to keep your head in the game at all times.
Don't get discouraged by missed spins — just keep playing and try to keep your concentration levels high.
Keep Focused on Your Game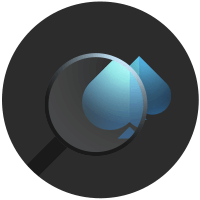 You should not pay attention to what other players are doing. While it may help you see where you stand, it will also take away precious time you could've spent playing.
Make sure to play max bet on every spin because the more you win, the better you'll rank.
Final Tips
Now that we've gotten all of the basics out of the way, let's focus on some final tips and tricks.
The most important thing each player should do is to set a budget. Having pre-set limits is significant, and it will help you not to wager over this cap. 
Before entering a tournament, make sure you're prepared. Plenty of online casinos offer demo or free slot games, which can help you understand their unique features and become more confident. You'll learn to react fast, and your playing speed will certainly increase. 
If you opt for an online slot tournament, having a reliable and fast internet connection is of utmost importance. Another thing to keep in mind is that slots are a game of chance.
No matter how much you practice, there is always a chance you might not win. Don't take that to heart — accept it and move on. 
About the Author