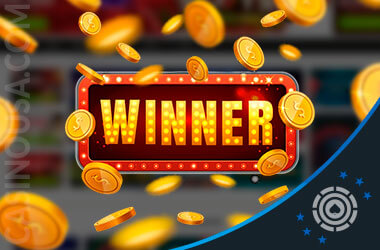 Every casino player hopes to win large sums of money when joining an online casino.
Unfortunately, there are no secrets or tips and tricks that will help you score big in online casinos, but you might just defy the odds. Especially if you opt for first-class jackpot games such as Mega Moolah or Mega Fortune — the names say it all.
Although not all players will turn millionaires overnight, some of them already did.
We'll take a look at the eight online casino wins that have broken numerous records worldwide. Grab your drink, make yourself comfortable, and try not to be envious as you read on.
Lucky Initials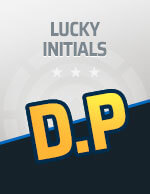 One of the most unbelievable wins happened when a woman with the initials DP logged into her Zodiac casino account from an iPad in 2016.
She deposited a dollar to start playing, and the rest is history. Little did she know she would become a millionaire in just a few minutes. After spinning the reels on Mega Moolah's jackpot game, DP won $8.82 million. Sounds too good to be true?
DP became so popular in the iGaming community that even a book was written about her truly fascinating and lucrative win.
According to the book, the anonymous woman dreamt about becoming a millionaire that she even wrote a check for $1 million to herself and put it on her bedroom wall.
Mr. Rawiri Pou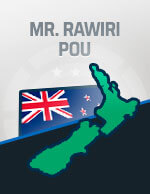 Another big win happened across the ocean in New Zealand when Mr. Rawiri Pou decided to check out a list of the top 50 best online casinos. After choosing to visit Casino Land's website, he was tempted to try his luck on the Mega Moolah progressive slot game.
On June 17, 2016, Mr. Pou became a millionaire after winning $7.4 million.
Interestingly, Mr. Pou decided to start playing online slots that day to practice his slot skills for possible future wins. However, fate had different plans for Mr. Pou as the reels spun in his favor.
After collecting the prize, Mr. Pou said he would spend most of the winnings on gifts for his family.
Soldier to Millionaire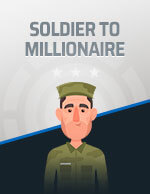 What are the chances of opening a gambling account and becoming a millionaire a few minutes later?
A British soldier named Jonathan Heywood decided to open a Betway account in 2015 and try his hand at some of the most exciting games on the site.
Heywood did not disclose which game brought him luck, but his $17.2 million win was one of the biggest recorded wins in online casino history.
Some people would have found it difficult to decide how to spend the winnings, but Heywood bought himself a Bentley and took his family on a Mediterranean cruise.
In a 2018 follow-up interview, Heywood reported spending his winnings on multiple investments and family medical bills.
$0.25 Bet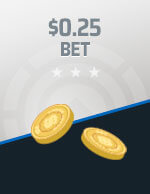 Your jaw must have dropped just by reading the number above. It might sound like fiction, but players do win millions with minimum bets and deposits.
One of the biggest online casino wins happened in Finland in 2013, when a Finnish man in his 40s decided to kill some time placing online bets.
It was the Mega Fortune progressive jackpot that brought him around $24 million while playing in a Scandinavian PAF casino. At the time, he broke all records when it came to the biggest casino wins.
Although he wished to remain anonymous, his win led to a spike in online casino popularity as many people around the world wanted to recreate this one-of-a-kind win.
Mobile Jackpot Win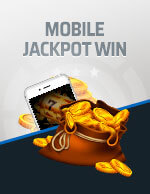 This mobile jackpot win from 2017 still holds the record for the highest casino mobile win. The anonymous winner joined an online casino via their smartphone device in April 2017.
It was another Mega Moolah win, this time at the Tipico Casino, which brought around $9.2 million to this anonymous player's bank account.
At the time of writing this, this is the highest a mobile device. The prize topped the 2016 record by over a million dollars.
Insomniac Millionnaire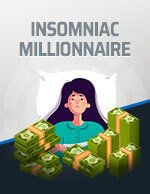 Another European win that might interest students unable to fall asleep at night comes from Norway.
A student was having trouble falling asleep in 2011, which led to him opening and joining Betsoon's website to kill time. Little did he know that his insomnia would lead to him becoming a millionaire overnight.
He opted for a progressive slot game that brought him $13.3 million after a few spins.
What makes this even more intriguing is that this student won his millions with free spins granted by the casino. Unfortunately, we do not have information on the particular slot game that brought him a fortune.
Mysterious Winner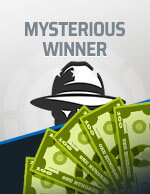 This winner, who walked away with $12.9 million in March 2019, remains a complete mystery to this day. There is no information about where this player is from, but some suspect their location to be Thailand or India.
The player decided to spin the reels on Mega Moolah at Luxury Casino, and it turned out that just that one mouse click was enough to bring them millions.
After this win, no additional information on this player turned up. Maybe they just decided to enjoy a quiet retirement with their millions.
Canadian Success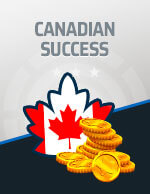 Another Zodiac Casino winner from 2019 comes from the Great White North.
Their win was recorded to be the biggest online casino win in Canada's history, worth $15.3 million, or, more precisely, CA$20.06 million.
The progressive slot in question was Mega Moolah once again, and this was the first time that this slot accumulated over 20 million CAD. This was also the first Microgaming game to do so.
There is no information about the player's identity, except that he or she is Canadian.
Interestingly, there were two more multi-million wins in Canada following this one, one in August and the other in November 2019.
About the Author