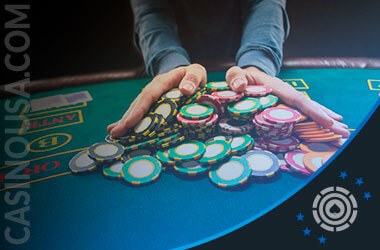 Generally, people are skeptical about casinos, both land-based and online, mainly because they believe the games are rigged or that the house always wins. A popular belief is that the games will work in favor of the casino, not the player.
It's essential to distinguish between games of skill, such as:
And games of chance, such as:
Players who opt for games of skill have more control over the outcome, while the other group can only hope for a lucky day.
That said, both games of skill and games of chance can potentially make someone a multi-millionaire. There have been instances where regular people entered a casino with just a few dollars and left with millions in their pockets.
Below, you can see the biggest wins ever recorded in Vegas history.
$8.9 Million at the Fremont Hotel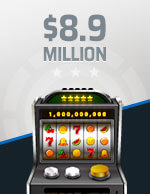 In 2003, Amy Nishimura, a 71-year-old Hawaiian, went to Vegas on vacation. Each time she went there, Amy visited the Fremont Hotel and only used one slot machine — Megabucks.
On Christmas Eve, Amy decided to spin the reels a few times — little did she know, she would win $48.9 million! On top of it all, it was her birthday!
We guess she couldn't have hoped for a better birthday present.
$11 Million Megabucks Prize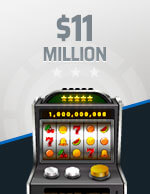 Another Hawaiian resident who enjoyed a visit from Lady Luck was John Tippin.
In 1996, he vacationed in Vegas, played Megabucks, and managed to turn a $9 bet into $11 million! In an interview, he said he hadn't been trying to win — he just got lucky.
A couple of years later, he published a book titled "I Did It: My Life After Megabucks", where he talked about the ups and downs of the massive win:
The loss of friends
The isolation
The Paranoia
$21 Million and $4.6 Million on Megabucks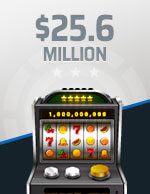 Unsurprisingly, we have another Megabucks win on our list — actually, make that two wins. Yes, you read that right.

In 1989, a 76-year-old WWII vet, Elmer Sherwin, hit the Megabucks jackpot and won $4.6 million at the Mirage, one of the newest Las Vegas casinos at the time.
Sixteen years later, in 2005, he decided to try his luck once again and ended up with even more money — a jaw-dropping $21 million!
After the first win, he used the money to travel the world.
The second time around, he was 92, so he decided to give most of it to charity.
$680,000 on Wheel of Fortune Plus More Than $27 Million on Megabucks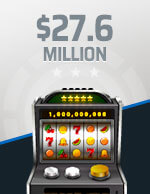 In 1998, an unnamed woman played slots at the Palace Station Hotel and managed to win $680,000.
According to the news, she was from the Las Vegas area and had been a casino regular for more than 20 years. That's not all — after a couple of months, she went on a $300 spree and managed to hit a Megabucks jackpot of over $27 million, which became the new record at the time.
In an interview, she said she would split the money between her children and grandchildren — pretty generous, don't you think?
In any case, the takeaway from this moment would be never to give up! Who knows when your luck will turn?
Between $20 Million and $40 Million on Blackjack and Baccarat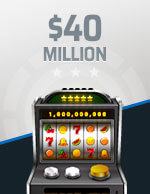 Kerry Packer, an Australian billionaire, was a regular in prestigious casinos all over the world. He is one of the world's most notorious gamblers who wasn't afraid to bet millions.
Even when he lost substantial amounts of money, Kerry was never stressed about it — he always knew the risks.
It's safe to say that some casinos were afraid of his visits because they knew he could easily collect millions by playing table games.
In 1997, he managed to win between $20 million and $40 million with his incredible blackjack and baccarat strategies that left casino executives weeping. However, he faced some significant losses as well.
At one point, in a Lonon casino, Packer reportedly lost more than $28 million in blackjack. Nevertheless, he was known for his generous gestures — he allegedly:
Tipped a doorman $1 million
Paid off a waitress' mortgage
Handed an $80,000 tip to a croupier
$35 Million Megabucks Win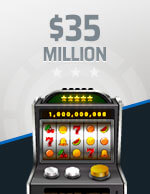 This story is also known as the "Megabucks tragedy." In 2000, cocktail waitress Cynthia Jay Brennan became one of the world's luckiest people when she hit a Megabucks jackpot of almost $35 million!
At that point, life was a dream — she married her boyfriend, and they planned to travel the world together.
Unfortunately, fate had other plans — just a couple of weeks after winning, she was in a freak accident where she lost her sister.
Brennan herself became paralyzed and had been in a wheelchair ever since. At one point, Cynthia said she would give the money away in an instant if she could go back in time.
Despite the devastating accident, Cynthia managed to keep her spirits up. She gives back to the people in need by donating
wheelchairs.
She also contributes money to the MADD (Mothers Against Drunk Driving), hoping to reduce the number of drunk drivers on the streets of Las Vegas.
Staggering $39.7 Million at the Excalibur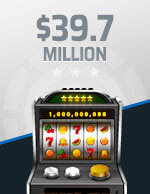 In 2003 at the Excalibur Hotel, an unnamed 25-year-old software engineer hit a Megabucks jackpot of $39.7 million, which is the biggest Las Vegas casino win of all time!
The man in question was visiting his family in Vegas and, at the time, was invested in the NCAA March Madness games.
Since he had some time to spare between the games, he decided to hit up a casino, and thanks to his uncle's recommendation, he chose Megabucks. After wagering around $100 on the game, he saw the winning symbols line up!
The takeaway from all these stories is this — it can happen to anyone!
If you believe that today is your lucky day, head on over to the nearest casino and give those reels a spin!
About the Author