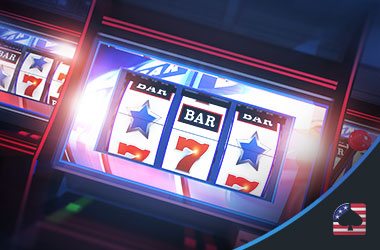 Slots are possibly one of the most exciting games in a casino, be it land-based or online. There's just something so captivating about the entire process. Maybe it's the combination of interesting themes and catchy tunes or the thrill we feel when watching the reels spin. Either way, no one can deny their popularity, which only continues to grow.
If you've ever had the opportunity to play real money slots, you've probably also imagined what it would be like to win huge jackpots. In recent years, progressive slots have become a favorite among players.
What makes them so alluring are their enormous prizes, which make up for the long winning odds.
Continue reading to learn what makes progressive slots special and whether any strategies can help you win.
What Are Progressive Slots?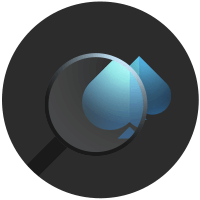 As you've probably noticed, progressive slots are slightly different from standard ones. Regular slots have a fixed jackpot, and they payout once the winning combination appears on the payline.
Now, while progressive slots also have a fixed payout, they are a bit peculiar. Namely, every time a player places a bet and spins the reels, a portion of that bet is added to the progressive jackpot. Therefore, the more people spin the reels, the bigger the jackpot gets.
Note: Remember that progressive jackpots are not usually linked to just one slot machine.
In fact, one slot game can collect the bets from every machine in that casino. We'll let you do the math there, but some progressive jackpots can go as high as $1million.
Types of Progressive Slots
Several different kinds of progressive slots are classified based on the payout, not on the gameplay. This means players can still enjoy all of their favorites, just like with regular slots.
Standalone Machines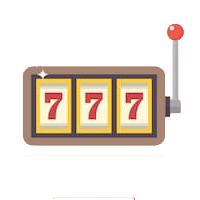 As the name suggests, this type of slot isn't linked to any other machines. Its progressive jackpot is independent of all others, and this is why it's among the lowest-paying ones of its kind.
The amount can range anywhere between $1,000 and $10,000. However, they are a good starting point if you're just getting familiarized with the world of progressive jackpots.
Locally Linked Machines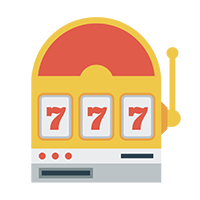 These machines are very common in land-based casinos. The way they work is pretty straightforward — several slot machines are linked together. Consequently, they allow players to win one enormous jackpot.
Naturally, the amount is higher when compared to standalone progressive jackpots.
Global Progressive Slots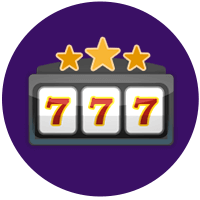 Global progressive slots are truly one of a kind because they are linked over a much grander area.
Needless to say, the jackpot is quite substantial in this case and can even reach millions of dollars. However, winning this jackpot is not an easy feat. We could even compare it to winning a lottery.
Probability of Winning
Just like with any other slot machine, progressive slots have a bet requirement. If you want to qualify for the jackpot, you should bet the maximum number of credits per spin. No one is forcing you to do so, but wagering any less isn't profitable. It defeats the whole purpose of progressive jackpots.
If you're wondering about the odds of winning, we're afraid there isn't a straightforward answer. While some are bound to hit within a certain period, others can go years without anyone getting the jackpot. Naturally, those slot machines end up having ridiculously high progressives.
Note: The biggest win of all time was on one such slot — Megabucks slot at Excalibur Hotel & Casino on the Las Vegas Strip, with a jackpot of over $39 million.
Ways to Collect
Players can collect these prizes in three different ways:
The first one is through a jackpot wheel mode. If you haven't seen one, a jackpot wheel consists of a number of reels with a fixed point at the center. Your prize is determined by wherever the pointer lands. However, since there are many reels on the said wheel, your chances of winning big are not that great.
The second method of winning is by collecting a set number of symbols. Players are usually presented with objects that have symbols for one of these prizes hiding behind them. If the player manages to collect three symbols of the same kind, they win.
The final approach is the most traditional one, and it involves matching symbols. However, since we're talking about progressive jackpots, things are easier said than done, as more symbols match.
Possible Strategies
We can easily conclude that progressive slots are different from regular slot machines. This also means that the strategies players can employ are going to differ.
Here's what you need to consider if you want to come out on top.
Minimum Bet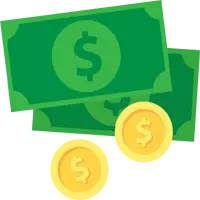 Although we mentioned players should bet the maximum number of credits per spin, this doesn't always have to be the case.
Not all slots have strict wagering requirements when it comes to progressive jackpots. If you look closely enough, you can find progressive slots that accept minimum bets as well.
Loss Limit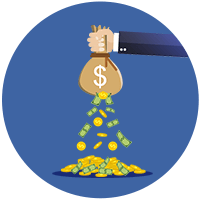 The most practical advice is to limit your losses. Progressive slots are well-known for being unpredictable. If you feel your bankroll has reached a certain limit, quit while you're ahead.
Making a profit out of a game of chance is a risk, which is why players should wager the amount of money they are willing to part from. If you are a planner, you can even set a budget limit for progressive slots, which will, in turn, help you enjoy the game more.
RTP and Variance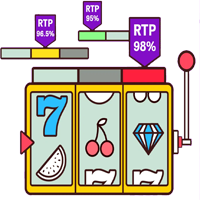 It should come as no surprise that progressive slots have low RTP and high variance rates. However, if you have the time and the patience, you can try and find slots that have acceptable risk-reward-ratios.
Be on the lookout for progressive slots whose jackpot is at least twice the minimum amount.
About the Author