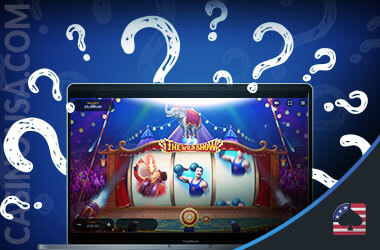 From the moment online casinos became a thing, slots rapidly rose through the ranks and became the most popular game type found in every online casino.
While you'll come across online gambling platforms whose game portfolio doesn't include table games or live dealer titles, we can't say the same for online slots.
Thanks to their form, online slots provide software developers with endless opportunities in terms of design, features, themes, etc. That's one of the reasons why people with different tastes and preferences often choose to play these games.
But, what happens behind the curtains? How do online slots actually work?
We'll tell you everything in this article. Stay tuned!
Random Number Generator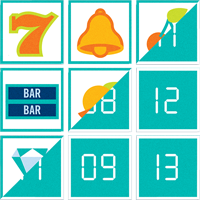 Although online slots are games based on luck, it's not luck that controls the outcome.
Namely, every online slot employs an RNG — a random number generator. Essentially, it's software used to generate completely random numbers.
Reputable online casinos subject all games to regular testing performed by independent agencies that determine if the algorithm truly generates random numbers.
But how does the RNG work?
Well, the system generates thousands of numbers every second, ranging between zero and four billion. Each of these numbers is connected to a specific outcome that appears on the reels on every spin.
So, the number generated at the exact moment you press the "Spin" button determines the outcome and the symbols that will appear on the reels.
Since the numbers appear randomly, your previous losses or wins have no bearing on the next spin. That's why we say online slots are based on luck — there's no way to predict the outcome.
Understanding the House Edge
Before playing online slots, you should understand that every game is different in terms of variables determining how likely you're to win. Simply put, the casino has a slight edge over the players in the long run.
Of course, that doesn't mean you won't have a chance of winning some hefty prizes.
To better understand the entire concept of the house edge, you need to know more about the two mathematical aspects — the RTP (return to player) and volatility/variance.
RTP (Return to Player)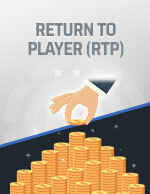 The RTP percentage is used to describe how much money a player should expect to receive from the game in the long run. Based on that, you can also learn what the house edge is for that specific game.
Here's an example to help you understand how RTP works.
Let's say you pick a slot with a 95% RTP and wager $100,000 over a long period of time. The 95% RTP will tell you to expect a return of $95,000 in winnings. The remaining $5k will go to the casino. That 5% also represents the house edge the casino has over you.
However, you need to know that you won't receive a 95% return every time you play the game.
The percentage can vary, but in the long run, 95% is what you'll get. Sometimes you'll be on a winning streak and collect massive wins, while other times, the luck will run out.
That's why you should always look for online slots with a higher RTP.
Statistically, you'll have a better chance of winning big and cutting your losses.
Typically, online slots' RTP revolves around 96%, but you will come across some titles that boast returns up to 99%.
Volatility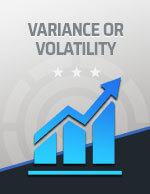 Volatility or variance is slightly difficult to explain, but we'll do our best. Namely, every online slot is classified based on the variance level, which can be low, medium, or high.
Highly volatile slots don't produce wins too frequently, but when they do, it's usually a massive prize.
On the other hand, low variance means you'll win more often, but the amount you get won't be as rewarding.
Finally, medium volatility slots are self-explanatory — they are somewhere between the two.
If you want our thoughts on this, we'd say to go for high variance slots with a high RTP. While they are hard to come by, they can make the payouts worth your while.
Bonus Features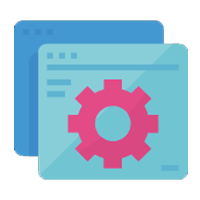 Online slots have quickly become fan favorites, mainly because of the bonus features that make the game engaging and rewarding, Some of these include:
Wild and scatter symbols
Free spins
Gamble options
Progressive jackpots
Wild symbols usually trigger free spins and give you a shot at winning big. On the other hand, a progressive jackpot generates the largest prizes that can reach millions of dollars.
Finally, you should always use casino bonuses and promotions. More often than not, the casino will provide its players with a welcome bonus or a promotional incentive dedicated to online slots.
Make sure to use them, as they can significantly boost the odds of winning and make the entire gambling experience more fun.
How to Play Online Slot Games?
Now that you understand the basics of how online slots work, learning how to play them is easy. Here are the steps you need to take:
Find a reputable and licensed online casino and create an account.

Go to the Cashier and fund the account with a secure deposit method.

Visit the game lobby, browse through the slots offering, and choose the title that appeals to you.

Usually, all online casinos provide game information. Read it and find details like RTP, volatility, paylines, bonus features, etc.

If you like what you see, enter the game, set the bet amount, and hit the "Spin" button.

Enjoy the game, but control your spendings — you should never gamble more than you can afford to lose.
If you're new to online casinos, you should look for a platform that offers a play free slots option, which will allow you to practice and play the game for fun.
Once you've learned the ropes and seen which type of slot games you enjoy, you can switch to playing them for real money.
Final Thoughts
Although online slots are the most popular casino game, many people don't know how they work and what happens under the hood.
Hopefully, our short article has helped you grasp the idea behind online slots and showed you how the game functions.
So, if you're willing to try your luck, find a secure online casino and enjoy everything real money slots have to offer.
About the Author