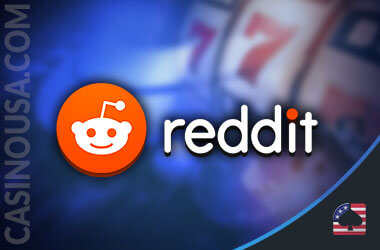 Reddit is a massive network of communities categorized by people's interests. You can find a discussion on Reddit about pretty much every topic, from sports to finance to history and everything in between.
As a website dedicated to casino gambling in the US, we decided to check the top Reddit posts and communities related to online casinos and see what its users consider quality online gambling platforms.
Read on to learn what we found!
Most Popular Online Gambling Pages on Reddit
For a forum that gathers nearly half a billion people, Reddit is not so big on online gambling or gambling in general.
The two most popular pages we could find concerning this topic are r/gambling and r/onlinegambling, the latter of which has only around 5.6k members.
There are nearly 44,000 members on r/gambling, which is a way more active sub, but there are rarely discussions about online casinos there.
You can also find a few relevant posts on r/Casino and maybe a few mentions of Bitcoin casinos on r/Bitcoin, but that's pretty much it.
Favorite Online Casinos of Reddit Users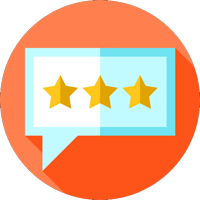 Even though the gambling community on Reddit is not exactly flourishing, we still found several posts that mention safe and trusted casino sites for US players.
Now, we know that companies often use Reddit to advertise their products by creating spam posts and generating fake comments.
We restrained from looking at those posts and comments, as they can't offer anything of value. Instead, we only tried to focus on comments left by actual users and, more importantly, experienced gamblers.
Our prime source was r/onlinegambling. Although relatively small, this subreddit has plenty of useful links that lead to trusted and secure online casino sites.
The subreddit's homepage lists four online casinos:
CasinoMax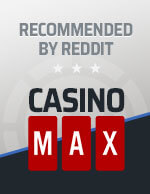 A Curacao-licensed casino site with a solid range of games and a massive welcome package worth $9,000 and 20 free spins.
The casino accepts US players who are 21 or older.
It is Bitcoin-friendly and imposes no fees on deposits and withdrawals, except for bank wires and checks.
El Royale Casino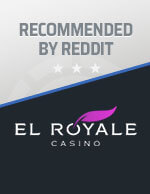 El Royale Casino is another great casino platform welcoming US players.
The first deposit offer is a 250% bonus for video slots, and the entire welcome package is worth up to $12,500.
El Royale has a slick website and is compatible with all mobile devices. The game selection includes:
Over 300 video slots
Around two dozen table games
Over 20 video poker games
Slotland Casino
A long-serving casino site that has been around since 1998.
Slotland is best known for its small yet rewarding collection of slots, as most titles feature progressive jackpots.
There are plenty of promotions for US players, starting with the $1,000 welcome bonus, while you can also participate in the casino's VIP program and deposit using your favorite cryptos, including Bitcoin and Litecoin.
Stake.com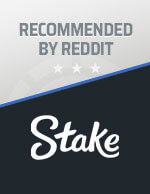 Stake is a new casino site that focuses on crypto gambling.
The players on Stake.com can enjoy a wide variety of quality games, including the most popular:
Video slots
Table games
Live dealer games
The operator also offers a state-of-the-art sportsbook with hundreds of weekly events and markets, and it is one of the most popular places for esports betting.
Apart from casinos, r/onlinegambling also shares a few links to US-friendly poker sites, namely Ignition Poker, BetOnline, and Bovada. The subreddit's favorite sportsbooks are BetOnline Sports, Bovada, and MyBookie.
While the subreddit mostly talks about recommended online gambling options, you will occasionally find posts relating to scam sites that you should avoid. Of course, these claims are backed by the users' personal experiences with a given gambling platform and reasons why they feel a particular site is to be avoided.
We found posts on some other subs as well, but most of them mention these exact brands, giving us a clear notion that they are genuinely the favorite places for gambling among the Reddit community.
Top Sportsbooks According to Reddit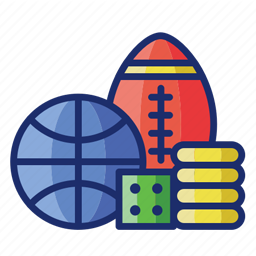 While we're here, we might as well give a shoutout to a great subreddit that gathers a community of sports bettors.
By visiting r/sportsbook, a sub with more than 200k members, you'll find plenty of posts regarding sports betting tips, rules, picks of the day, and more.
Of course, there are also common mentions of some of the best sportsbooks for US players.
By clicking on Sportsbook Suggestions on the sub's homepage, you'll be redirected to a page consisting of all the posts for best sportsbooks in specific countries. BetOnline, Bovada, and Sports and Casino are some of the more common mentions.
Can I Trust Online Casinos Recommended by Reddit?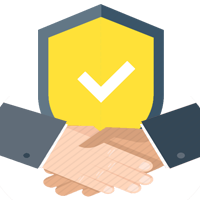 Of course, you should take anything written on Reddit with a healthy dose of skepticism. Some users might want to give a shoutout to a particular casino they like, but those sites might not always be the best option for you.
With that said, we found that most of the recommended casino sites on Reddit are great. Reddit users tend to be meticulous with their research and are often very objective about their findings.
Reddit posts function through a voting system. When you see a post that has more upvotes than downvotes, that means that it was approved by a large group of that community's members.
Likewise, if the post suggests a casino site of poor quality, it will have more downvotes, indicating that you should probably stay away from it.
Conclusion
Reddit is a relatively trustworthy source for finding top online casinos in the US. The only downside is that the gambling community on Reddit is not that large, but there are still a few dedicated subs where you can get quality insight into top US casino platforms.
So, if you don't have a Reddit account yet, make sure to create one and help their online casino communities grow by sharing some casino sites that are your personal favorites.
About the Author