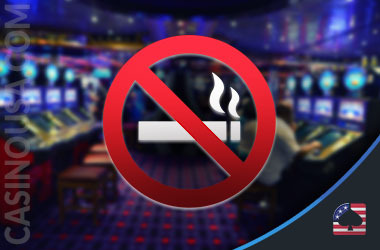 Having your head in the clouds might not be bad, but being caught in a cloud of smoke is definitely not everyone's cup of tea. That's why many land-based casinos have started considering smoke-free rooms or floors, even going smoke-free completely. This is a great move as it attracts an entirely new and different audience who might not have stepped into a casino otherwise.
As a gambling capital, Las Vegas always strives to be one step ahead of its competition, and this case is no different.
If you're looking for top smoke-free casinos in Vegas, we have a few suggestions for you. Keep reading to find out all the details.
Are There Smoke-Free Casinos in Vegas?
You might be surprised to find out that there are only a few 100% smoke-free casinos in Sin City.
So, if you're looking for an entirely smoke-free casino, you'll have to settle for those that operate under MGM's flagship. Other casinos in Las Vegas offer either smoke-free rooms or floors, so we'll mention them as well.
Park MGM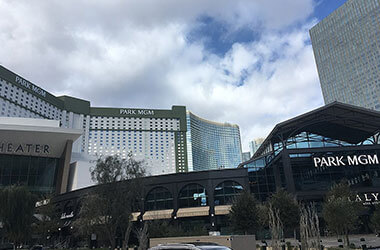 Image by: Toohool, CC BY-SA 4.0, via Wikimedia Commons
Whether you are a non-smoker, have allergies, or simply don't want to inhale cigarette smoke all night, one of the few 100% smoke-free casino options in Las Vegas is Park MGM.
To be honest, you could do much worse than this casino and hotel since MGM is known to have some of the best suites and hotel experiences worldwide.
As of 2020, Park MGM is the first casino in Sin City to have completely banned smoking on its premises. That also means its hotel and all adjoining areas are smoke-free. The ban also applies to pipes, e-cigarettes, vapes, and other forms of tobacco smoking.
MGM is on the road to prohibiting smoking in its other casinos and hotels, although it will be some time before we can place all of them on this list. For now, we'll mention a few that followed suit.
NoMad Las Vegas
Following the examples of its parent company MGM, NoMad Las Vegas is now completely smoke-free. The guests are not allowed to smoke any substance in the casino, hotel lobby, rooms, restaurants, and other nearby premises.
Since NoMad operates under the famous MGM, you can be confident that your MGM Rewards program will stay updated. You can take advantage of some of the best roulette, blackjack, and baccarat rooms or explore the 900+ slot selection at this casino and visit the high-stakes slot room of more than 50 titles.
If you're caught smoking anywhere on the resort's premises, you will be fined $500 for a deep clean service.
Semi-Smoke-Free Casino Options in Las Vegas
If you're a smoker but prefer clean air when gambling, there are a few casino options with designated smoking areas in Vegas. Take a look below.
Bellagio Hotel & Casino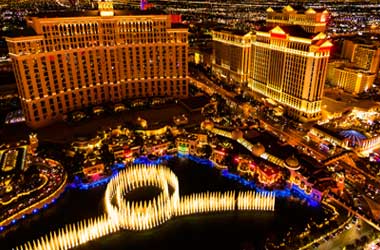 If you want to visit the famous Bellagio fountain from the acclaimed Ocean's 11, you'll be happy to learn that you can gamble smoke-free.
Bellagio Hotel & Casino prohibits smoking in certain areas, but the casino is not entirely smoke-free.
So, you will find parts of the casino floor that allow smoking, but you can choose to stick to other spots where you can breathe clean air.
Don't worry — you will not lose out on any games, be it table games or slot machines, as the casino made sure to offer equal gambling opportunities to everyone.
Meanwhile, all hotel rooms are smoke-free, so you are prohibited from smoking in any of them. Bellagio also fines visitors caught smoking in restricted areas — a $500 fee for standard rooms and $1,000 for suites.
Mirage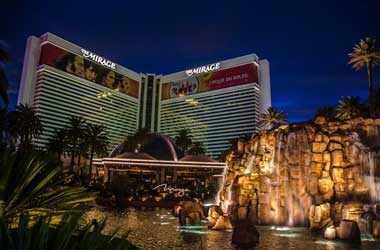 It's unsure whether Mirage will follow its parent company's footsteps in eliminating smoking in its hotel and casino. For now, it allows smoking in certain areas on its premises.
Although the hotel does not permit smoking in any of its rooms, there are designated spots in the building where you can do so. If you're looking for smoke-free areas in the casino, you'll easily spot them.
You can try your luck at one of the casino classics available in Mirage, including:
Naturally, there is a good selection of poker games for enthusiasts, such as Three-Card Poker, Let It Ride, and Texas Hold'em. Slots fans can look forward to becoming one of many jackpot winners at Mirage.
MGM Grand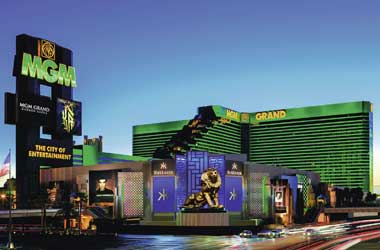 MGM Grand could be the next completely smoke-free casino and hotel. For now, the rooms and suites are the only areas where smoking is entirely forbidden.
The casino section has designated areas where guests can:
The casino will charge anyone $500 or $1,000 for smoking in prohibited areas based on room occupancy.
You can rest assured that your gambling experience at MGM Grand will be complete, as the casino floor offers plenty of choices for everyone. This includes table games and slots of all kinds. If this kind of deal is something you are looking for, go for it since MGM Grand lies in the heart of Las Vegas — the Strip.
Soon-To-Be Smoke-Free Casinos
Although there are probably a few casinos that plan on going completely smoke-free in the future, only one has confirmed the news so far. Hopefully, other well-known gambling establishments will soon follow in their footsteps and introduce a safe gambling environment for all players.
Plaza Hotel & Casino
In June 2022, Plaza announced big projects on its casino floor and hotel. Downtown Las Vegas will receive its first completely smoke-free casino thanks to Plaza. Fremont Street will receive a casino that is physically separated from the smoking section, enabling players to enjoy a healthy gambling experience.
This means smoking would still be allowed on the premises but only in dedicated areas that will be isolated from other smoke-free parts of the hotel and casino.
About the Author