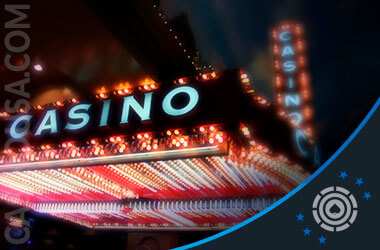 For quite some time now, Las Vegas has been showering its visitors with a vast range of gambling opportunities and other ways they can test their luck.
Even though there are hundreds of land-based casinos across all states in the US, Las Vegas is known as the Gambling Capital of the world.
With so many choices at their disposal, both tourists and casino enthusiasts are often so baffled and overwhelmed that it seems impossible to decide where to go.
However, over the years, each casino became distinct for one feature or another. Needless to say, there are gambling opportunities for all types of gamblers, both experienced and amateurs. So, if you're planning a visit to Vegas soon and you want to create an agenda, we'll help you out.
Below, we have crafted a list of the best Las Vegas casinos based on their strengths. Take a look!
List of the Las Vegas Casinos Ranked by Their Stengths:
Aria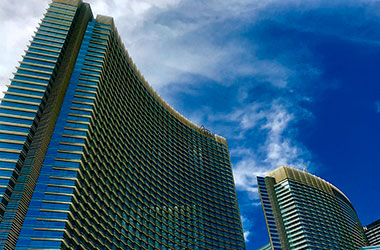 With over 150,000 square feet of gambling space, Aria Resort & Casino is one of the most notable names on the Strip. If you're a fan of dazzling slot machines that draw you in with their sound of hitting the jackpot and coins running down the tray, then Aria might be the place to go.
With over 1,940 slot machines, Aria offers an engaging casino experience. Choose from machines such as:
The Walking Dead II
The Wheel of Fortune 3D
Players can also head over to the SPIN High Limit Room. The latter is a new addition reserved for high-rollers — it has a separate casino setting, with a neat dining and lounge area for you to enjoy.
Caesars Palace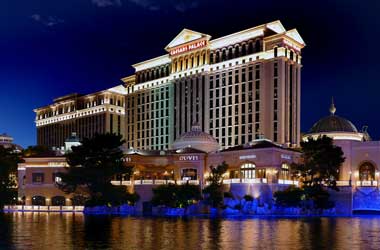 One of the best-known names in the entertainment and gambling industry, Caesars Palace takes home the win as the best site for sports betting enthusiasts.
If you have a game coming up and you don't want to miss a second of it, then you should definitely consider going to the sports betting lounge at Caesars Palace.
Follow the action on a 143' HD LED display, which is custom-built and with a surround-sound system that will take the betting experience to the next level. Moreover, 140 seats directed at the screens and 13 betting windows make placing bets and following the game even more enjoyable.
Bellagio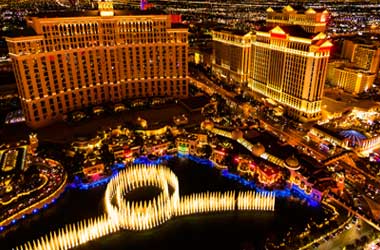 Partake in the WSOP-like poker events happening every day at Bellagio Las Vegas. With 40 poker tables and two high-limit areas, you'll be in for an unforgettable poker experience.
The world-renowned Legends Room has hosted some of the best poker players in the world. Being in such a setting might inspire you to up your game and put on your best poker face.
The fascinating area of 7,000 square feet also features:
24-hour Tableside Dining
Safe Deposit Boxes
Complimentary Drinks
Cutting-edge Television Monitors
Plasma Screens that will make your poker experience complete
The game is always at the professional level, so if you're an amateur, you might want to wait for a little before you put your poker skills to the test.
MGM Grand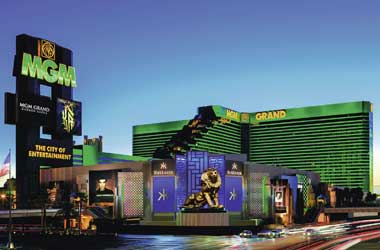 There is no rule in Las Vegas saying you have to be an experienced gambler or a high-roller to have fun.
While MGM Grand landscape includes a staggering 170,000 square feet of gaming space filled with:
Exciting Slot Machines
Intriguing Table Games
If you haven't come to Vegas to cash in on your lucky day, you can let go and have a memorable night at the MGM Grand.
It would take you some time to visit all the entertainment locations at the MGM Grand, but we'll mention the must-see ones — LEVEL UP, a fun zone with:
Beer Pong
Arcade Games
Fantastic Slot Machines
Virtual Reality Gaming
If any concerts or significant sporting events are happening, make sure you get tickets to the MGM Grand Garden Arena — you won't regret it.
Golden Nugget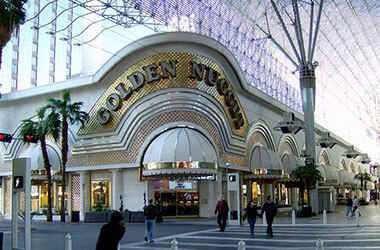 While some recognize Golden Nugget for its online casino, it still takes an important place on the Strip. With more than ten awards for the:
Best casino
Best craps
Best video poker
Best table games
Golden Nugget holds a special place in the hearts of avid table games enthusiasts.
With big stakes tables for seasoned players and free lessons for newbies, Golden Nugget is the perfect choice for anyone looking for a high-quality casino experience. Therefore, whether you want to play:
Poker
Blackjack
Roulette
Craps
Golden Nugget casino will give you a high-quality experience with all those listed above.
The Cosmopolitan of Las Vegas
Normally, the first thing anyone thinks of at the mention of Las Vegas is casinos. However, these gambling facilities provide their visitors with an outstanding customer experience and cater to their needs.
Apart from gambling activities and entertainment purposes, some people visit casino resorts for their mind-blowing food.
At the top of our list for foodies is The Cosmopolitan of Las Vegas. With more than 25 world-class restaurants and dining areas, this casino stands out as the place to try out foods from all corners of the world including:
Thai
Vietnamese
Chinese
Japanese
Italian
Spanish
However, even if you spend a couple of days there, it might be next to impossible to visit all of them and try out their specialties that overwhelm your palette.
The Venetian and The Palazzo
After a long day (or night) of gambling, concerts, and drinking, everyone needs a break. That's when The Venetian and The Palazzo come in to sweep you off your feet.
While many would consider them as two different casinos, they operate under the same license, and they have one thing in common — the Canyon Ranch SpaClub.
Free to all Venetian and Palazzo visitors, this spa club takes up a space of 134,000 square feet for relaxation and rejuvenation. The largest spa center in North America offers over 150 signature salon and spa treatments.
What's more, visitors can indulge in the Aquavana —  a space that features the following:
The Finnish sauna
A steam room
Tubes
Thermal bathing amenities
Inside the complex, visitors can also use a fully-equipped gym, scale a rock wall, or retreat to a beauty salon — whatever you wish.
How to Pick the Right One?
Las Vegas can quickly overwhelm you with its immense possibilities, which is why you should always concoct a plan and stick to it when you visit. You can use the list we presented you with and decide where you want to stay based on your preferences.
Naturally, you don't have to spend an entire day in one place. We would actually encourage you to go out and explore on your own. Who knows, you might come across your dream Las Vegas casino resort that could become your perfect getaway.
About the Author