Active filters:
Clear all filters

Wild Casino
Bonus Offer:
$5,000 Welcome Bonus
More Info
Available Games
Slots
Blackjack
Roulette
Live Dealer
Baccarat
Features
Great selection of slots
High-quality live dealer games
Excellent welcome bonus
Crypto-friendly

Ignition Casino
Bonus Offer:
$3,000 Welcome Bonus
More Info
Available Games
Slots
Blackjack
Roulette
Live Dealer
Baccarat
Features
300+ games
Crypto-friendly casino
Live dealer jackpot
Bonus galore for different verticals

Cafe Casino
Bonus Offer:
350% up to $2500
More Info
Available Games
Slots
Blackjack
Roulette
Live Dealer
Baccarat
Features
Accepts cryptocurrencies
Generous welcome bonus
Loyalty program
Kahnawake Licence
25

casinos found based on your search.
General Baccarat Etiquette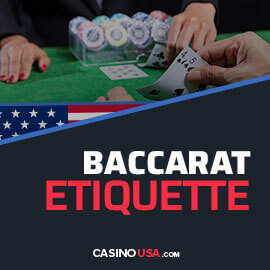 Baccarat is a game so simple that even inexperienced players can quickly feel confident at the table. Still, being a novice gives you no excuse to remain in the dark about the proper way to play this card game.
The following rules can help you understand general baccarat etiquette so you can handle the entire experience like a pro.
Learn the Rules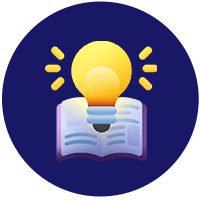 If you're entering a casino as a part of a tour, no one will expect you to know how the games work. But if you've come to play baccarat, you should know its rules.
Although beginners often end up scratching their heads before they learn baccarat rules by heart, you should try to remember as much as possible and avoid asking too many questions once you start playing.
If you've been studying the game of baccarat but still don't feel skillful enough to put all that theory into practice, look up a free online baccarat version and give it a try. This will help you get up to speed and master the game more quickly.
Be Careful With the Cards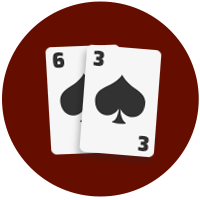 At big baccarat tables, players often get a chance to handle the shoe and take the role of the dealer.
Yet, if you don't feel comfortable dealing, you can politely decline and pass the shoe to the next player.
Take a Seat at the Right Time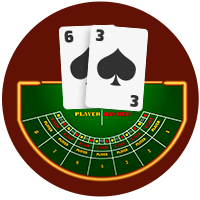 Baccarat tables usually work non-stop, but this doesn't mean you can take a seat if the cards are already on the table.
Once you choose the baccarat table, approach it and scan the current state of affairs. Avoid taking a seat in the middle of the game and wait for the round to end before joining.
Sometimes, you may be invited to sit despite the active play. If that happens, do it without disturbing the dealer or other players.
Cash on the Table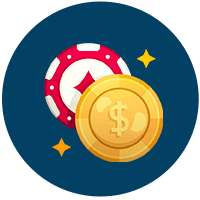 Most casinos require players to purchase chips before they can place a wager. If the casino doesn't have a cashier to handle the exchange, the dealer will take your money and give you chips up to the same amount. However, you shouldn't put cash directly into the dealer's hands
Instead, put the bucks on the table, so they are clearly visible. The dealer will then take the money, count it, and pass you the chips in the same way.
Follow Instructions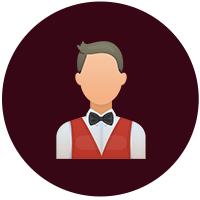 Dealers are essential for leading baccarat gameplay. They'll signalize when you should place a bet and inform you when the betting time has expired.
For the play to flow seamlessly, you should always pay attention to the dealer's instructions.
Feel Free to Socialize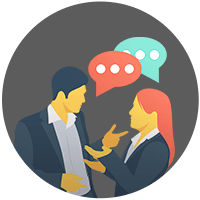 The baccarat table is a great place to meet new like-minded people, meaning that you're encouraged to socialize with other players.
Just make sure always to be polite, avoid sensitive topics, and don't bother anyone while they're placing their bets.
Don't Forget the Tips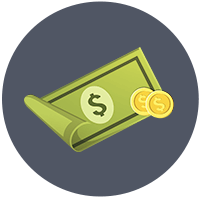 Tipping dealers and servers is considered standard practice when playing casino games, and this doesn't change if you sit at a baccarat table.
When tipping dealers, you can choose the time and the amount as long as you don't leave the table without doing it.
Also, don't forget to tip the server who brings your drinks, especially if they are complimentary.
Mini Baccarat Etiquette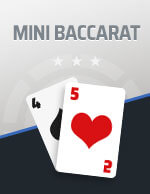 The general baccarat etiquette applies to Mini Baccarat and other variations of this game. One of the changes you should be aware of includes the players' contact with cards.
In Mini Baccarat, players don't touch the cards as the dealer takes care of the shoe. All you have to do is place a bet and patiently wait for the outcome.
Cultural Distinctions
Traditions of some cultures are deeply engraved in baccarat. One of the examples is Chinese culture which considers the number four unlucky, while the number eight is regarded as the most fortunate. For this reason, you may notice that seat number eight at a baccarat table is rarely vacant in Macau casinos, while seat number four sometimes doesn't even exist.
The same goes for some Las Vegas casinos — you'll spot the lack of seat 13 since this is an unlucky number in most Western cultures.
Conclusion
As you can see from our guide, becoming a pro baccarat player is as easy as ABC. Don't forget — the primary purpose of playing baccarat is to have fun, and by sticking to these rules, you'll avoid awkward situations that can ruin your night. Yet, if you learn the rules of the game and follow the baccarat etiquette, your experience will be nothing short of extraordinary.
FAQ
Does playing baccarat require a dress code?
Certain casinos have a dress code you must adhere to if you wish to play baccarat or any other game, while some venues don't care about your attire. Therefore, it's best to check the dress code rules before you head to your desired casino.
Can I ask the dealer a question?
Baccarat dealers are used to answering players' questions, so feel free to ask anything when in doubt. However, don't let it become a habit; try your best to come prepared to play baccarat.
When should I tip my baccarat dealer?
You'll find no precise rules about the perfect time to tip the dealer. Some players do it after a big win, while others throw in a tip when down on their luck, hoping this would help them break the cycle of misfortune.
About the Author