Active filters:
Clear all filters

Wild Casino
Bonus Offer:
$5,000 Welcome Bonus
More Info
Available Games
Slots
Blackjack
Roulette
Live Dealer
Baccarat
Features
Great selection of slots
High-quality live dealer games
Excellent welcome bonus
Crypto-friendly

Ignition Casino
Bonus Offer:
$3,000 Welcome Bonus
More Info
Available Games
Slots
Blackjack
Roulette
Live Dealer
Baccarat
Features
300+ games
Crypto-friendly casino
Live dealer jackpot
Bonus galore for different verticals

Cafe Casino
Bonus Offer:
350% up to $2500
More Info
Available Games
Slots
Blackjack
Roulette
Live Dealer
Baccarat
Features
Accepts cryptocurrencies
Generous welcome bonus
Loyalty program
Kahnawake Licence
25

casinos found based on your search.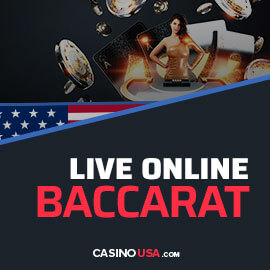 There are two types of baccarat when it comes to web-based play — RNG and live dealer baccarat. In this guide, we'll focus on the latter, telling you how and where to play it, what its benefits are, how it compares to its RNG counterpart, and more.
What Is Live Online Baccarat?
Live dealer or live casino baccarat is an online game conducted via live stream. Namely, players tune into a specially designed studio featuring a professional dealer and a baccarat table similar to those in a brick-and-mortar casino.
This type of live casino game offers an immersive way to gamble online. The dealer will draw real cards from the deck and announce the outcomes, while you may have a chance to witness the action at other tables in the background.
Most live dealer baccarat games allow you to use live chat to communicate with other players and the dealer, and you can even change camera angles.
Live Online Baccarat Rules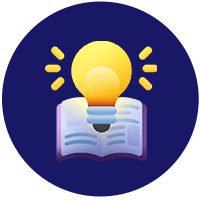 The rules of live dealer baccarat mirror the RNG version. You can bet on either the player or the banker to have a higher card value, with number cards being worth their face value, picture cards worth zero points, and the ace worth one point. Whenever the total goes over ten, you drop the first digit, and the object of the game is for the side bet you chose to get as close to nine as possible.
While main bets pay 1:1, the banker bet comes with a 5% commission since this side has slightly higher odds of winning. The tie bet usually pays 8:1.
The dealer first distributes two cards each to the player and the banker. If any of the sides has a total of 8 or 9, that's called a natural, and no additional cards are dealt. There will be more cards in other scenarios, but it's not something you should worry about, as it's done according to predetermined guidelines that the dealer will take care of.
Aside from the player and banker bets, you can also bet on a tie or several side bets, such as for the first two cards of either side to form a pair.
How to Play Online Live Baccarat
To start playing live dealer baccarat, you must first choose a safe online casino offering it. We'll provide you with a list of some of the best US casino sites with live casino games, and after you've made your pick, simply follow these steps:
Create an online casino account by entering your name, email, date of birth, and other personal details.

Place a deposit and claim the casino's welcome bonus (look out for a special live dealer bonus).

Go to the live dealer section of the casino and choose one of the baccarat tables.

Wait for the stream to load and for the next betting round to begin.

Start playing. Good luck!
Bets are placed through a digital interface. As mentioned, you can place a bet on the player, the banker, a tie, or one of the side bets, which may vary depending on the baccarat variations you're playing. 
There will be betting limits, starting from as low as one dollar and going up to a few thousand dollars if you're playing at one of the VIP tables. Each betting round will also have a time limit.
Benefits of Playing Live Online Baccarat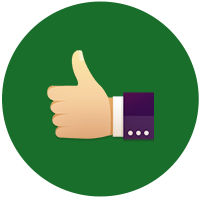 The main benefit of playing live baccarat, or any live dealer game, is the immersive experience. The atmosphere is not quite the same as when playing in a land-based casino, but it's as close as we can get to it online.
Furthermore, live baccarat is more suitable for high-rollers, as the betting limits are usually higher due to higher operational costs, resulting in max bets of thousands of dollars.
Live vs. RNG-Powered Online Baccarat
Here are a few notable differences between playing RNG and live dealer baccarat:
Live baccarat is more sociable — Communication with other players and the dealer is not available in the RNG version.

Live baccarat is more advanced — You'll find few innovations in RNG baccarat games as opposed to unique live baccarat installations, either in terms of presentation or exotic side bets.

Live baccarat requires a higher bankroll — As mentioned, live games cost more to operate, which is reflected in the higher table limits.

RNG baccarat is available in demo mode — You can't practice on live dealer games, as you can only play for real money. If you want to test online baccarat for free, you can only do so with RNG games.
Conclusion
If you're up for an easy-to-understand card game with a high RTP and wish to have an interactive experience while playing it online, go with live dealer baccarat. Remember to only look for this game at trusted online casinos like the ones we list here.
FAQ
What is live online baccarat?
Live online baccarat is a casino card game played online via a live stream. It features a real professional dealer and allows for an unlimited number of players.
Does live dealer baccarat have a high house edge?
The house edge in live dealer baccarat is 1.06% when betting on the banker. This includes the 5% commission that usually comes with this type of bet. The player bet has an edge of 1.24%.
What is the worst bet in baccarat?
The tie bet is one of the worst bets you can take in baccarat. It pays 8:1, but its house edge is a staggering 9.5%. Many baccarat side bets are also sucker bets, with a higher edge than player and banker bets.
About the Author