Active filters:
Clear all filters

Wild Casino
Bonus Offer:
$5,000 Welcome Bonus
More Info
Available Games
Slots
Blackjack
Roulette
Live Dealer
Baccarat
Features
Great selection of slots
High-quality live dealer games
Excellent welcome bonus
Crypto-friendly

Ignition Casino
Bonus Offer:
$3,000 Welcome Bonus
More Info
Available Games
Slots
Blackjack
Roulette
Live Dealer
Baccarat
Features
300+ games
Crypto-friendly casino
Live dealer jackpot
Bonus galore for different verticals

Cafe Casino
Bonus Offer:
350% up to $2500
More Info
Available Games
Slots
Blackjack
Roulette
Live Dealer
Baccarat
Features
Accepts cryptocurrencies
Generous welcome bonus
Loyalty program
Kahnawake Licence
25

casinos found based on your search.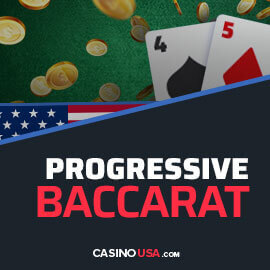 Enter progressive baccarat. This game levels out the playing field, giving players with a smaller budget a chance to hit the honeypot. Albeit less popular than the classic game, progressive baccarat also offers unique gameplay and a chance to win jaw-dropping prizes.
The following article will explain how the progressive version differs from the standard game and why players enjoy it. Stay tuned.
What Is Progressive Baccarat?
If you understand the rules of classic baccarat, you won't have any issues mastering the progressive version. All players bet on one of the three options:
However, you'll also have to include a side bet if you want a shot at winning the highest prize. 
The casino determines the progressive jackpot seed (typically between $5,000 and $10,000), which then grows with every side bet a player places. The more side wagers players bet on, the bigger the jackpot becomes.
Of course, the side wagers, like perfect pairs, big/small, or similar, are optional, but if you avoid them, you won't have a shot at winning the jackpot. In fact, every version has its own requirements for jackpot eligibility. For instance, in Playtech's live dealer Progressive Baccarat, both the banker and the player must have an ace and an 8, both of the same suit, to trigger the main reward.
Why Play Progressive Baccarat?
Progressive Baccarat is a thrilling game suitable for players of all levels and budgets. Besides the apparent reason why players choose progressive baccarat, several other aspects make it an excellent choice. Below, we'll describe each.
Simple Gameplay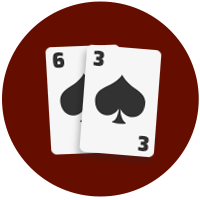 Progressive baccarat is one of the easiest games to play — you only need to place a bet to get started.
You can make a progressive jackpot side wager for a chance to win the main reward, as the game also features multiple side bets that add more layers to it. So, once you learn the ropes and master the basic rules, you can introduce several side bets and diversify your gameplay.
Low-Limit Jackpot Wager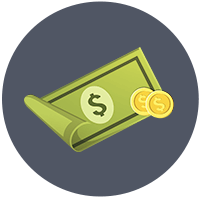 You don't have to break the bank to make the jackpot side wager. In most casinos, the progressive jackpot bet starts at $1 or $2.
So, if you've placed the primary wager, why not add the side one?
It won't affect your bankroll significantly, but it will give you a chance to land a big win.
Online Availability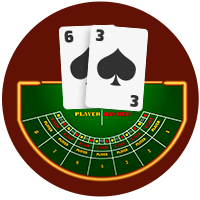 Finding a land-based casino with progressive baccarat might be challenging.
Luckily, Playtech has released a live dealer game you can play from the comfort of your home. This version features HD streaming quality — as a result, you will feel as though you were in a land-based baccarat casino.
A professional dealer leads the game and ensures everything runs smoothly.
So, if you want an authentic casino experience and a shot at hitting the honeypot, you can try Playtech's Progressive Baccarat on your computer or mobile device.
What Are the Odds of Winning the Jackpot in Progressive Baccarat?
When progressive jackpots are concerned, the odds aren't in your favor. However, this game offers better odds than most video slots. For instance, in Playtech's version, you have 1 in 588,296 chances of winning, meaning you'd have to play 588,296 hands before winning the jackpot.
Of course, keep in mind that different games come with different odds.
Conclusion
Progressive baccarat might not be as popular as the standard game version, but it still has a lot to offer. The fast-paced gameplay and numerous side bets make it a fun option for seasoned players and absolute beginners alike. On top of that, a chance to win the progressive jackpot makes it all the more attractive. 
So, if you want to switch things up and try new baccarat variants, progressive baccarat should be at the top of your list!
FAQ
What is progressive baccarat?
Progressive baccarat is an exciting version of the casino classic. Besides regular wagers, this game also offers a progressive jackpot that can easily reach five or six figures — just don't forget to place a side bet too!
What are the odds of winning at progressive baccarat?
Like in all progressive jackpot games, the odds of landing the highest prize aren't exactly in your favor. For example, you'd have 1 in 588,296 odds of winning a progressive jackpot in Playtech's baccarat game.
Where can I play progressive baccarat?
Progressive baccarat isn't a widely popular game, but you can still find several land-based and online casinos where you can play it.
About the Author