Active filters:
Clear all filters

Wild Casino
Bonus Offer:
$5,000 Welcome Bonus
More Info
Available Games
Slots
Blackjack
Roulette
Live Dealer
Baccarat
Features
Great selection of slots
High-quality live dealer games
Excellent welcome bonus
Crypto-friendly

Ignition Casino
Bonus Offer:
$3,000 Welcome Bonus
More Info
Available Games
Slots
Blackjack
Roulette
Live Dealer
Baccarat
Features
300+ games
Crypto-friendly casino
Live dealer jackpot
Bonus galore for different verticals

Cafe Casino
Bonus Offer:
350% up to $2500
More Info
Available Games
Slots
Blackjack
Roulette
Live Dealer
Baccarat
Features
Accepts cryptocurrencies
Generous welcome bonus
Loyalty program
Kahnawake Licence
40

casinos found based on your search.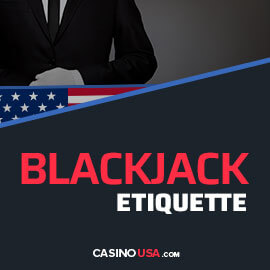 However, if you're about to visit a brick-and-mortar casino and try your luck at a blackjack table, you must understand blackjack etiquette. This etiquette includes a set of rules related to players' manners before, after, and during the blackjack game that you must follow at all times.
So, if you've never played blackjack in a land-based casino before, read on for some blackjack decorum tips, as casino staff and fellow players will be sure to appreciate them.
Be Polite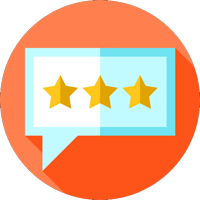 The first rule you should stick to when you head to your first land-based casino blackjack night really has nothing to do with blackjack itself. It's more common courtesy we should all follow daily, which includes politeness and respect toward people around us.
Therefore, the first thing to have in mind before sitting at a blackjack table is to be polite to the dealer and other players. You should always ask whether you can join the game and sit at a particular table even if you see some vacant spots.
If you want to ask a question, wait for the right moment when the dealer isn't busy with game-related tasks, especially if you spot a "no mid-entry allowed" plaque. This means new players can't join the table until a new shoe is put into play.
Avoid talking too much whether you're playing or simply observing the gameplay as other players may find that distracting.
Buy Your Chips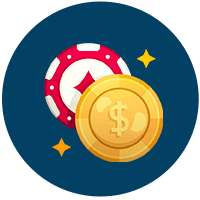 To start playing blackjack at a land-based casino, you'll have to exchange your money for chips. While you can buy chips at the table, never hand the money directly to the dealer.
This rule exists for security reasons to avoid collisions between dealers and players.
Instead of giving the money to the dealer, place your money on the table in front of you. The dealer will take the money and spread it out on the table. After counting the money, the dealer will give you the corresponding number of chips to use for placing bets. In short, the exchange must be transparent at any given point.
Bet Placing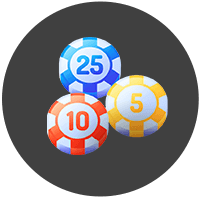 Once you get the chips, you should place them on the table in front of you.
If you have chips of different denominations, you should set them down neatly with the highest-denomination ones laid first. Then, build up the chips from the lowest denomination ones placed on top of your stack.
Once you've placed a bet and the first card is dealt, don't touch your chips anymore. Once all the cards are out, the dealer will pay the winner out and collect the losers' chips from the felt.
If you're the winner, you can either collect your chips and add them to your stack or leave them in the betting circle as your next bet.
Don't Touch the Cards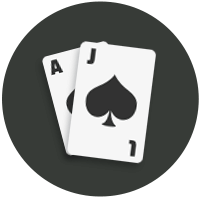 Like the chips touching rule, blackjack players shouldn't touch their cards either.
As blackjack is a game where cards are dealt face up most of the time, the dealer is the only one allowed to touch the cards throughout the game.
The only time you are allowed to touch the cards is when you play a blackjack variation with cards being dealt face down but only use one hand.
One of the main reasons why the casino doesn't want you to touch the cards is that you might potentially mark them, so make sure to keep your hands to yourself. After all, when cards are dealt face-up, you and everyone else will see them, so there's no need to hold them in your hands or hide them from other players.
Learn the Signals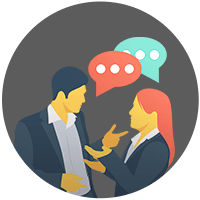 In blackjack, players use hand signals when the cards are out and the acting time comes.
Every decision you can make in blackjack has a respective hand signal to avoid making noise and explaining to the dealer what you want to do next.
If you're unfamiliar with the signals, you may ask someone to explain them to you or observe other players at blackjack tables first. If you forget any of the signals in the middle of the blackjack game, feel free to ask the dealer, but make sure not to make that a habit.
Follow the Quitting and Tipping Rules
Even when you decide to leave the blackjack table, you'll have to do it according to etiquette. When it comes to cashouts, the policy differs from the chip purchase. This time you won't make the transaction with the dealer, as they usually aren't authorized to pay players out.
You should again wait for the right moment to leave the table as some casinos don't allow players to randomly leave a table that is hot. If you have many small-denomination chips, push your stack toward the middle of the table and tell the dealer you'd like to color up. The dealer will then exchange these chips for the high-denomination ones, so you can take them to the cashier easily and get your blackjack winnings in cash.
Finally, the common practice includes tipping the dealer, especially if he was kind and professional. This isn't a written rule, and no one will force you to do it, but it's desirable as a sign of goodwill.
Final Thoughts
Now that you know the basics of blackjack etiquette in land-based casinos, put your knowledge to use and enjoy a fun game of blackjack. It will make your experience more enjoyable and keep the games flowing smoothly.
Just remember to be polite and respectful to both the dealers and other players, and have a good time!
About the Author